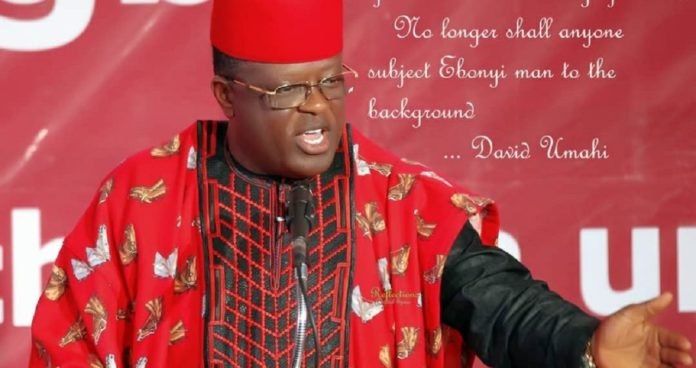 FOLLOWING the feud between the Government of Ebonyi State and Association of Mass Transit Operators (AMTO) over relocation of their terminals in the state capital, the commercial transporters on Thursday, withdrew their service in Ebonyi accusing the government of destroying the businesses.
This was as passengers got stranded as people who wanted to travel could not continue with their journeys.
AMTO national chairman, Chief Gregory Inyaba, had on Wednesday night after an emergency meeting with their members operating in Ebonyi at their national Secretariat in Enugu, announced the withdrawal their services in Ebonyi state starting from Thursday, October 7,2021.
Inyaba said withdrawal of their services and blacklisting of the State was a protest against unprovoked attacks on staff and demolition of their facilities including damaging their vehicles by government officials.
It gathered that all the members of AMTO complied with the directive as no single vehicle belonging to Mass Transit operators conveyed passengers to Abakaliki on Thursday.
Our correspondent who monitored the development report that Peace Mass Transit (PMT), Onitsha South, Enugu North, Eastern Mass among others didn't load passengers to Abakaliki the state capital or any other of the state on Thursday.
It was gathered that passengers who came out to bored vehicle to Abakaliki in the morning were stranded at Peace Mass Transit.
According to sources, some went back home while others who had important things to attend went for pick and drop buses.
A staff of Peace Mass Transit, who gave his name as Obi, told our correspondent that people even saw vehicle that went to Abakaliki on Thursday was because decision to withdraw services in state came late in the night and because some vehicles were already on the road while some people had booked and paid before the decision.
"It will be total tomorrow (Friday) as members have been properly brief and communicated."
The AMTO President had while addressing journalists said "several staff of transport companies in the state capital have been decapitated and numerous vehicles damaged, some beyond repair, since attacks by government approved thugs began the onslaught against transporters on Tuesday."
Condemning the attacks, AMTO National President, said it was unprovoked, unwarranted and amounted to open hostility to business and investment, hence the boycott.
He said that members of Public Transport Owner Association of Nigeria, were also part of the boycott decision.
"The government of Ebonyi State has asked us to leave the state and we have no choice but leave the state for them henceforth".
Vehicles belonging to members, with passengers, from other states were similarly attacked on Wednesday, a development Chief Inyaba said made the state a dangerous, a hostile ground to commercial vehicles and operators.
"How can you attack vehicles coming into Ebonyi with passengers from other states," he queried, adding "it means a declaration of hostility and safety of clients cannot be guaranteed".
The union condemned the attempt by the Ebonyi State Commissioner for Transport, Onyebuchi Nwebonyi to force their members to abandon their well developed premises/depots within the state capital and move to a virgin farmland in the outskirts, without first developing the premises.
"Each operator had paid various amount of money ranging from N1million to N4 million for spaces in the proposed new park, but no development had begun there, making the sudden quit notice out of the capital city, inexplicable."