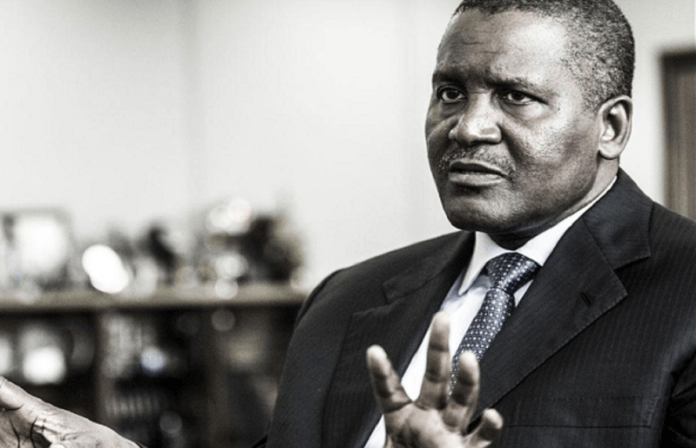 "The peculiar evil of silencing the expression of an opinion is, that it is robbing human race of superior ideas"
— John Stuart Mill
As a liberal democrat, I am an ardent believer of the principles of liberalism as epitomized by John Stuart Mill—the father of liberalism. Liberalism as a school of thought embodies contestation of ideas, principles and ideologies without being pigeonholed to the whimsical aspirations of protagonists of orthodoxies or herd mentality of mob rule.
The foundation of liberalism is anchored on the freedom to express opinions—no matter how divergent or perverse it may sound. As humans we lose our humanity anytime we cannot freely express our opinion not minding whose ox is gored.
The real tyranny is not exhibited in the seat of power but in the court of public opinion where emotions hold sway. Whenever mob thinking cum herd mentality is activated, tyranny is in full swing. Our job as informed social commentators is to dissect issues dispassionately and disinterestedly as they come.
Department of Petroleum Resources (DPR) recently revoked a whooping number of 32 new refinery licenses after expiration of their times, and blatant default on conditions given to them to begin building of refineries. That's not even what I writing about. I decided to comment on this development when some social media analysts started pointing fingers in the direction of Dangote Oil Refinery being constructed in Lagos, as being behind the decision to revoke those licenses of potential competitors.
I am not holding brief for Aliko Dangote but I couldn't resist the urge to perforate some of those fallacious propaganda being promoted in this regard. I have been in a position where I was judged unfairly—I know how it feels. Firstly, majority of these licenses that were revoked were awarded to their former owners, for the past 15-20 years ago. What did they do with the licenses? absolutely nothing.
As an investor, you applied for a license to build oil refinery, after rigorous bureaucratic process, your license was approved. What did you do? you kept the license in your drawers; returned to your lucrative business of importing refined petroleum products into Nigeria, of which gives you access to near-free money called subsidy.
Despite all government warnings and reminders to mobilize to site and begin construction of these refinery as promised when seeking for these licenses, these oil barons played ostrich and kept on with the easy business of petrol importation. Different administrations came and left, nothing happened. The aim of making Nigeria self-sufficient in refined products and reduce pressure on dwindling foreign reserves was defeated for decades, because of indolence of some investors, in conjunction with government's incompetence.
And Nigerians were subjected to excruciating hardship at every slightest scarcity of petrol product. While these oil refinery awardees were foot-dragging and hopscotching, four refineries belonging to Federal Government did not matters at all. These Government-owned refineries became not only moribund but cesspool of corruption via Turn Around Maintenance (TAM); where billions of dollars are funneled to, without commensurate results.
A nation of over 200 million people could neither depend on government refineries nor privately-owned ones. Those given refinery licenses held onto them without action. No hope in sight. The downstream sector was left at the mercy of vagaries of international oil market.
Aliko Dangote saw an opportunity, and began rooting for oil refinery licence. I think towards the end of Goodluck Jonathan's administration, he got his license and hit the ground running immediately. For the past few years, he has been obsessed with this gargantuan project. He is constructing the largest refinery in Africa with capacity of 650,000 barrels-per-day—more than Nigeria's daily consumption.
This biggest single-train refinery, together with two fertilizer plants, is located at Ibeju-Lekki, in a site estimated to be 2,635 hectares of land—six times the size of Victoria Island, Lagos. Dangote Oil Refinery, at the rate of 80% completion; according to DPR, is billed to start operation first quarter of next year (2022). Its construction only has employed thousands of workers, making it the biggest construction site in the country, presently.
Now, Department of Petroleum Resources (DPR) wakes up to its regulatory responsibility to revoke 15-20 year-old licenses of those portfolio investors who had refused to mobilize to site and begin work for the proposed refineries, then, "Dangote is the cause of it, he wants monopoly". Erratic social media commentators are criticizing Dangote for the gross inefficiency and lackadaisical attitudes of other investors—who chose easy money via importation than embarking on long term investment by building oil refineries.
I think there should be a crystal clear line between criticisms and vile hatred. Blaming Dangote Refinery for inactions of those who got licensed to build refineries, over ten to years before Dangote but refused, is the height of irrationality and biases. Dangote might be playing monopolistic game, together with other oligopolistic cartel, in other sectors, but not in the case. Please cut him some slack.