From Msurshima Andrew, Makurdi
Benue youths have called on the state government to adopt the Disability Bill to enhance inclusion of persons with special needs into governance.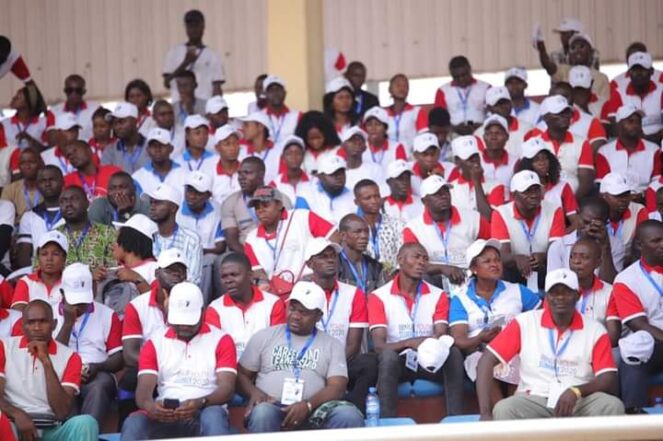 The called was contained in a communique reached at the end of the three days youth summit organized by state government to address youth agitations arising from the recent EndSARS Protest.
They youths say their inclusion in both elective and appointive position will enhance good governance in the state.
 The youths also urged state government to create platforms and avenues for the youth with special needs to be more actively engaged said they must also be provided with a scholarship scheme to access quality education.
The Communique also read in part, "Government should prioritize education by giving the ministry topmost priority by allocating to it the UNESCO recommended 27% budgetry allocation. 
"Bursary for students should also be given priority. In addition to this, government should desist from interfering with student leadership structures and elections both on campuses and with Students' associations.
"Young people/students should organize themselves beyond social gatherings and entertainment and begin to see good governance as a collective process where all citizens must play their parts.
"The government should sponsor a bill for a law to establish Benue State Youth Trust Fund for purposes of accessing, domesticating local and international youth activity funds."
The statement also said youth must shun social vices like cultism, cyber crimes and political thuggery and rather show show preparedness for leadership by participating actively and positively in politics by joining political parties, registering as voters to participate in electioneering process as key vehicle to leadership for governance.
The Communique was signed by the drafting Committee headed by its Chairman, Irene Awunah, Peters  Shakumeh, Secretary as well as Dooshima Uza, Timothy Hembaor and Anderson Iji who are members.
Speaking at the the closing ceremony of the summit, Governor Samuel Ortom commended the youths for their high level of coordination saying he is very encouraged by their attitude.
Ortom who said he has learnt a lot from the summit regretted not organizing it earlier than now.
He therefore pledged that the views and observations will be taken seriously saying that the Central Planning Committee, CPC, and State EXCo will organize a retreat so that the views can be better incorporated into governance.