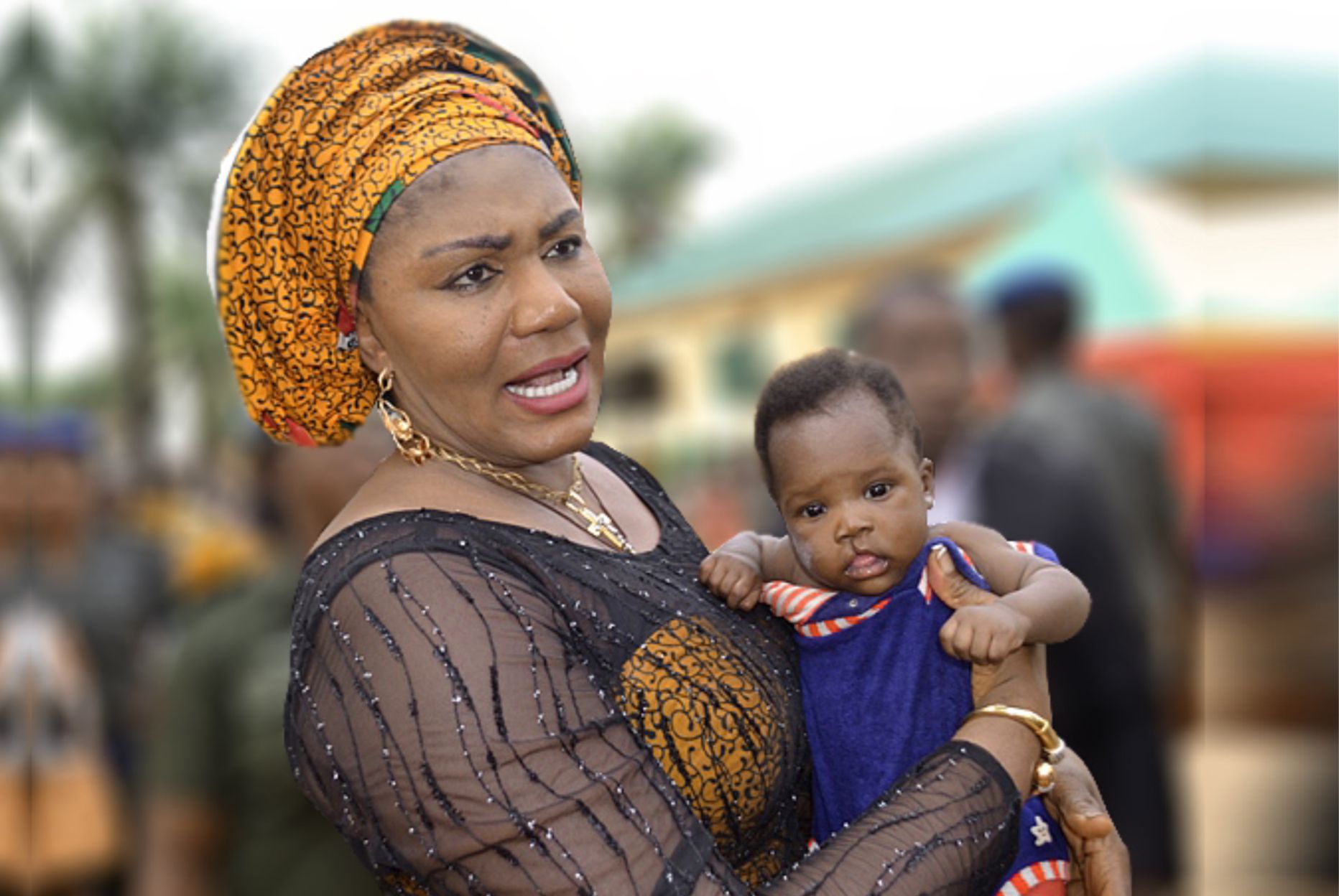 By CHUKS EKE
Traditional rulers of Ogidi, Obosi and Uke communities in Idemili North Local Government Area of Anambra state, Igwe Alex Onyido, Chidubem Iweka and Charles Agbala have lauded the efforts of Governor Willie Obiano's wife, Ebelechukwu in empowering the widows, destitute and less-privileged ones in the state through her pet project, Caring Family Enhancement Initiatives, CAFE', a Non-Governmental Organization, NGO.
Similarly, the regent of Umuoji community also in Idemili North council area, Chief Christopher Nnedu; a legislator representing Idemili North state constituency in the state House of Assembly, Hon. Arthur Chiekwu and the President-General of Eziowelle Town Union, Titus Akpudo Esq., have described Obiano's wife as a philanthropist par excellence.
Speaking at the Idemili North Local government Secretariat, Ogidi, during the distribution of palliatives to the indigents by Mrs Obiano, during her working visit to the council area, Onyido, Iweka, Agbala, Nnedu, Chiekwu and Akpudo expressed their sincere appreciations that even when Obiano is no longer seeking re-election, his wife is still busy going ahead empowering more less-privileged persons in the state with skill acquisition training and take-off grants.
They therefore presented some gift items to her one after the other in appreciation for her passion to empower more persons and urged her not to relent as it is only Gof that can reward a philanthropist of her nature.
Among the gift items presented to her were live cows, rams and an artistic work of her portrait presented by Akpudo to signify their love for her compassion.
Earlier in their welcome speeches, the Chairman of Idemili North Local Government Transition Committee, Chief Raphael Asha Nnabuife and his wife, Ifeoma had extolled Mrs. Obiano and her husband, for establishing CAFE' aimed at empowering the people which they said had so far benefited so many indigents in the state.
Nnabuife and his wife also commended her for rehabilitating some lunatics and reuniting them with their respective families, as well as building toilet facilities for some markets women in the state and at the same time building and furnishing modern houses for the widows, among others, adding, "God will bless her for providing free prosthetic limbs and wheel chairs for which over 1,000 physically challenged have benefited from, as well as facilitating free surgeries for children with congenital abnormality of cleft lip and cleft palates".