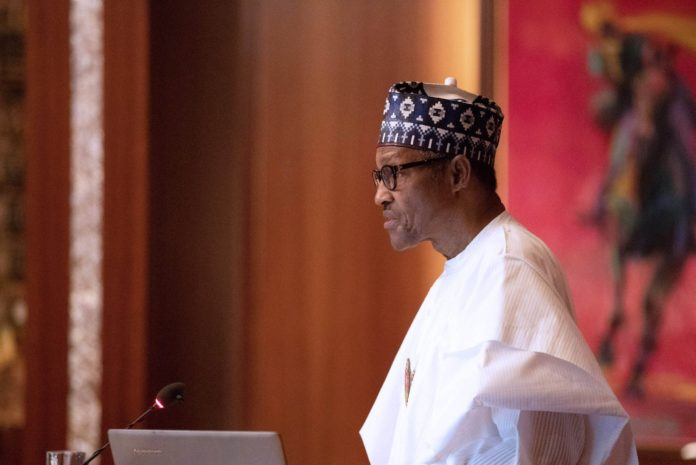 A Concerned Nigerian Youth in Adamawa State, Alhaji Salisu Babangida Bukar has frowned at the way President Muhammadu Buhari administration is fighting corruption, a cardinal campaign promise he made to set Nigerians free from its claws.
The concerned Nigerian youth said the fight against corruption is more of a paper work than reality, making it a propaganda tool to tell Nigerians the president is a righteous man and his foot soldiers are found wanting in one way or the order.
He started a clear example and draw the attention of the President to what is happening at Yola Upper Benue River Basin Development Authority (UBRBDA) where the Managing Director, Engr Halilu Abubakar Mu'azu is being accused of fraud, abuse of office and blatant violation of extant laws.
Bakari make reference to a letter written against Engr Halilu to the honourable commissioner,Independent Corrupt Practices and Other Related Offences Commission (ICPC) said the fight against corruption is not working in places like UBRBA where the Managing Director is having his field day despite sundry allegations and complains written against him by well meaning Nigerians.
He said if actually justice must triumph over evil and the present administration under Buhari is keeping it a mandate to fight against any kind of injustice Engr Abubakar whose tenure has elapse since last year must hand over to the next superior officer.
He worried that the government of Buhari is not doing anything about it rather it seems to be making efforts to extend his retirement age and continue to stay on the undeserved managing seat, doing shoddy deals with his collaborators.
"This is a crime against humanity, trampling on someone's right possibly because he does not have or know Mr A or B at the Presidency as a God father to fight for him, and they still want Nigerians to believe that they are fighting corruption." He said
He continued to say that the present MD has so many issues fighting his credibility to remain in that aside he is due for retirement people have grossly complain about how he runs the place as his own personal estate.
Salisu while condemning the silence of Authority concern over the allegations of Annual budget of the Authority has never been participatory,Monitoring and evaluation of projects are pocketed to the MD,doing everything at will without adherence to civil/public service rules and regulation governing the conduct of government assignments.
"If truly the allegations of Fraudulent awards of contracts,procurement of agricultural machinery, equipment, and Dukku erosion control where the assumed financier and contractor of the project is unknown and yet colossal sum of money in the excess of N200 million has so far been spent with sustainable provisions being made under same project name.
" If truly in Gobbia dam No one could really say exactly what is expected to be achieved with the way and manner the MD has been allocating funds and unilaterally not advertising the project but using his crony to be perpetually siphoning the money with no commensurable achievement. The MD at will, forcefully took over the project from the actual winner of the contract and assigning it to his close friend (Hydro-source limited) with un-necessary variations perpetrated with the MD's cronies in the Authority's Engineering Department. For God sake tell me does this man suppose to be in office?" Salisu
He said:"the government of President Muhammadu Buhari must stand up to put the country in the path of Justice and equity, this is what will make the world to know and see the fight against corruption is wining and gaining ground else it remain a paper work and a propaganda tool for the government."
"Many instances like this abounds in many Government institutions,it's now a call to the present administration to wake up to its campaign promises of setting Nigeria free from the clutches of corruption." He added