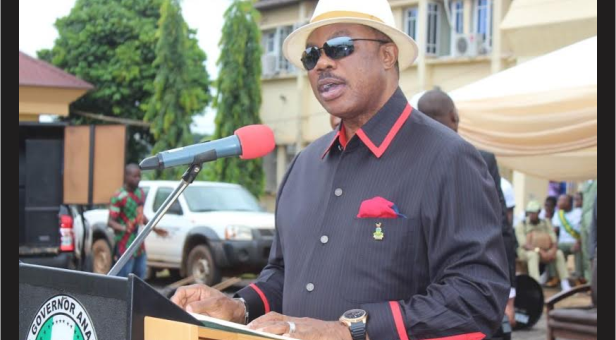 The Governor of Anambra State, Chief Willie Obiano has condemned in the strongest terms possible, the ongoing xenophobic attacks on Nigerians and other black immigrants in South Africa.
In a statement signed by his Chief Press Secretary, James Eze, Governor Obiano expressed his disapproval of the virulent attacks which have triggered a dangerous diplomatic row between Nigeria and South Africa.
According to the statement, governor Obiano said; "We are traumatized by the bloody images that have been streaming out of South Africa which is home to a sizable number of Anambra business men and women earning a living across different cities."
Speaking further, the governor said, "We are worried about the colossal loss of lives and property caused by this avoidable mayhem which has become a recurrent decimal in a country that ought to be a better example to other African countries."
Advertisement
He urged the South African government to step in and stop the bloodshed and preserve what is left of the ties that bind South Africa to other African countries.
Commending the Federal Government for the bold steps it has taken so far to wake up the South African government to the dangers of the deadly attacks, Governor Obiano called for more dialogue between the leaders of both countries to ensure immediate end to the carnage and a lasting solution to xenophobia in South Africa.
He condoled with the families of victims of the attacks, saying "Our thoughts and prayers are with the families who have lost their dear ones to these horrific attacks. I want to assure you that Anambra State is monitoring developments in South Africa with close interest."