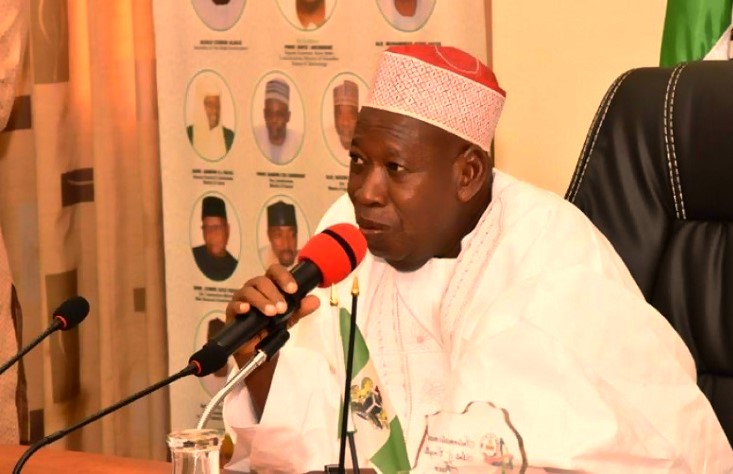 Judicial school in place to train, re-train judicial staff
For effective and quick justice delivery system in line with the modern day administration of justice, the Kano state judiciary has effected the computerisation of Shari'ah Court of Appeal alongside digitization of record of proceedings of all Shari'ah Courts in the state.
Since inception in his first tenure from 2015, the governor of Kano state, Dr Abdullahi Umar Ganduje had promised to overhaul the judiciary for effective and efficient dispensation of justice.
In line with that, among others, he constituted Committee on Prerogative of Mercy since his first tenure. The committee was able to facilitate for the release of 2,717 in the last few years. An effort, many observed, goes a long way in decongesting correctional centres (prisons).
The computerisation policy initiative was disclosed by the newly Kano State Grand Khadi, Hon. Tijjani Yusuf Yakasai, during his swearing-in as the substantive Grand Khadi, which took place at Africa House, Government House, Kano, Friday.
While commending Ganduje for all the support he has been giving to the judiciary, Khadi Yakasai discloses that, "The computerisation of Shari'ah Court of Appeal is in phases. Phase One of the programme has already kicked-off."
Explaining that, "Under this Phase, sharing of inheritance money to legitimate heirs in Shari'ah courts is now carried out by E-payment. Phase Two has also started. It entails digitization of records of proceedings of all Shari'ah courts."
Adding that, records of proceedings of all Shari'ah courts are now being processed and saved in computers to avoid their loss, mutilation or tampering with their content.
On the Judicial School, he reveals that, "Parts of our achievements is the introduction of a Judicial School, which is designed to train and re-train all cadre of staff. Particularly those of them who are aspiring for appointment as Shari'ah Court Judges.
This programme has commenced in earnest and the first set of the beneficiaries of the programme will very soon graduate."
According to the Grand Khadi there are many other transformation programmes put in place, with a view to elevating the status of Shari'ah Court of Appeal in Kano. So as to enable it keep pace with the current global dynamism. Which, he also describes as "…a starting point for a journey in the next level."
Commending the new Grand Khadi, governor Ganduje congratulated him for passing through some rigorous tests both academically and in character.
He assured that with people like the new Grand Khadi, feats being achieved in Shari'ah courts would be sustained, adding that, "We are pleased with your sound character, dedication and determination in your assigned responsibility."
Ganduje assured that, with the new Grand Khadi in place, accountability is assured in the judiciary, emphasising that, "We will put heads together and promote accountability in our judicial system. We are proud of you."