From Yahaya Audu, Bauchi
The All Progressive Congress APC in Bauchi state has disclosed that the party need positive cooperation and would not oppose  blindly the developmental initiative of  the current administration of People's Democratic Party (PDP) in the state
This was disclosed by the Zonal Chairman of the APC  Engineer Zakari- Dogo, Secretary Bako Hussain Disina and Vice Chairman Dr. Mohammed Hassan Tilde separately in their remarks when the received APC Youth Paliarment at the APC Secretariat Bauchi yesterday during a courtesy visit.
The Zonal Vice Chairman said, APC would soon take action against those parading themseselve or disguising as APC members in the state while their action doesn't align with APC principles and regulations.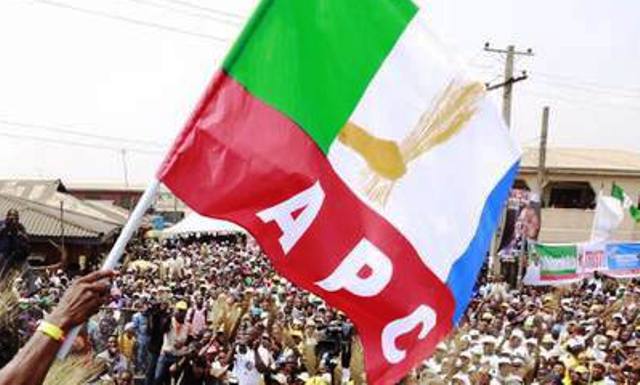 On his part the Secretary of the party said despite been defeated at at governorship election the party would continue to wax stronger because the party is having majority of the state lawmakers and now they have co-pilot not opposition
In his remarks, Secretary General APC Youth Paliarment Bauchi State chapter Malam Nasiru Nuhu Cigari said that the purpose of visit was to formally familiarize and promote  internal democracy.
Malam Cigari said that, "we wish to draw the attention of the party to take decisive action against some fraudster whom disguise as APC members to perpetrate anti-democratic actions to deframe the interigty and reputation of the party".
The Secreatry General also commended APC lawmakers at the Bauchi state Assebly for their uncompromised and trustworthy by standing firm  with the party's choice even the face of violent and intimidation during the election of the state Assembly.
He further endorsed ex-Bauchi Governor Mohammed Abdullahi Abubakar for political appointment by President Buhari saying"before he reclaims his mandate in the election petition Tribunal.