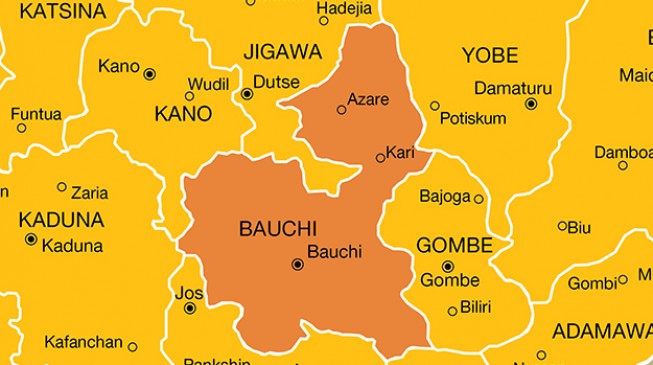 From Austine TSENZUGHUL Bauchi
Not less than N90 million is being given to Bauchi state monthly to feed its primary school pupils under the Federal Government's Homegrown School Feeding Program
Mr. Ibrahim Sani,Head,Media and Information Office of Social Investment Investment Programme (SIP) in Bauchi, revealed yesterday a sensitization program.
The program, "Communicating Government Policies, Programmes and Activities" organized by National Orientation Agency (NOA) in Bauchi.
He also said 8, 039 female cooks across Bauchi state are involved in the feeding programme.
The Bauchi SIP Media Officer added that "Bauchi is next to Lagos and Kano in terms of distinctiveness in the implementation of the federal government programme".
Though,he declined to give the number of the benefiting primary schopupils under the program,Sani announced "each child is being daily fed on N70 food rich meal with meat, fish or egg".
On Conditional Cash Transfer(CCT),the Information Officer said"24, 830 persons are on the program which started with 30 communities and rose to 780 communities".
According to him,with the NEXT LEVEL policy of the Buhari administration, more people will benefit from the programme.
Under the Government Enterprise Empowerment Programme (GEEP).
For GEEP,39, 000 persons have  so far benefitted under 91 cooperative societies,and thousands others more,are expected to benefit from the programme in the next 5 months.
The Trader Moni and Market Moni components of the SIP programme, 11, 600 beneficiaries in the state have benefitted from N800 million with individuals getting between N10, 000 and N100, 000.
While the N-Power component has 16, 600 and beneficiaries have been deployed to agriculture, health and education sectors, and are improving these sectors,with each beneficiary getting N30,000 monthly.
In his presentation, Shu'aibu Baba of Development Finance Office (DFO) of Central Bank of Nigeria (CBN) assured that the 10, 365 individuals described as the highest in North East who filled loan forms with the bank would soon get their requests.
AlhajiShuaibu also charged depositors with the failed Garu Micro-finance bank, Bauchi to exercise patience as Nigerian Deposit Insurance Corporation (NDIC) is working to refund their deposits at the bank.
But,Bauchi state Coordinator,National Human Rights Commission, Yahcit Susan Dala spoke on the rights of citizens as regards movement, speech, dignity, liberty, life, food and shelter, among others.
The National Orientation Agency (NOA) Bauchi state Director, Nuru Yusuf Kobi, organizer of the sensitization program, informed that"the forum's objective  is to enlighten members of the public on government's policies, programs and activities  and south for their responses,saying,it is a two-way communication.
Kobi explained that the agency invited traditional rulers, religious leaders, Community-Based Organizations (CBOs), Civil Society Organizations (CSOs)and Federal and State governments' agencies, departments to explain their responsibilities to stakeholders.
Kobi informed that the agency has beefing  conducting such sensitizations at both state local levels to educate members of the public on the modus-operandi of the three-tiers of governments in the country.