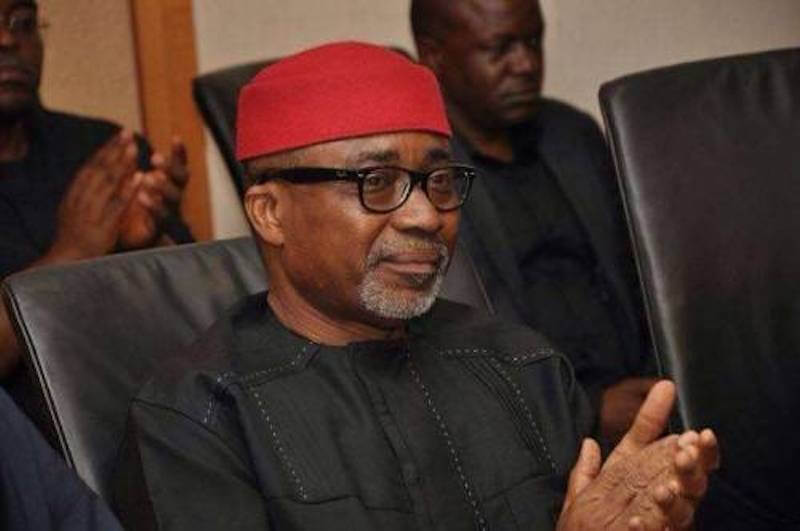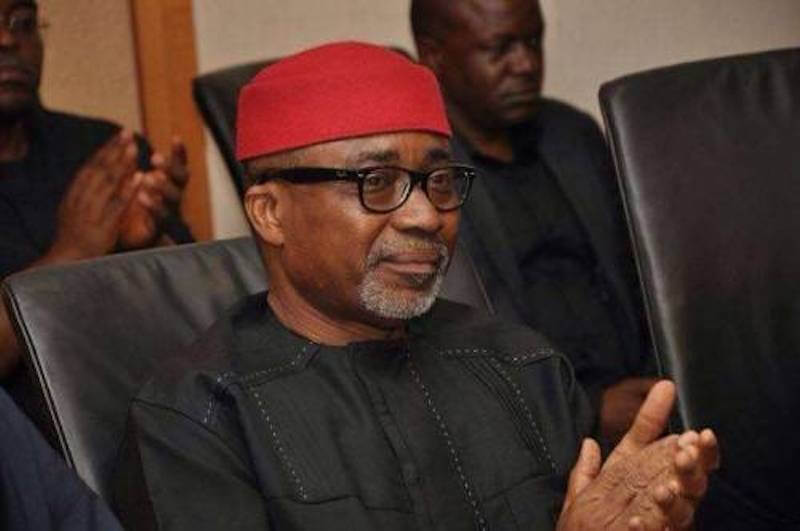 In Leo Calvin Rosten's work "Captain Newman M.D", Destiny comes to an Island and asks three of its inhabitants What they would do if he told them that tomorrow the Island would be engulfed by a tidal wave. One man answered promptly that he would spend his remaining hours indulging himself with women and liquor. The second said he would go to his gods and pray. The third said he would quickly round up all the wise men on the Island and start learning how to breathe under water. The position of the third character aptly reflects the importance of critical thinking in difficult situations and captures the political character of Senator Enyinnaya Harcourt Abaribe, senator representing Abia South.Enyi Abaribe has waged several intense political battles and have come out victorious even when the odds were largely stacked against him. No wonder each day accolades keep swelling in his hall of fame.
Loading ...
Indeed, opponents of Abaribe's political tussle seem to engage in liquor and women, like the characters in Leo Calvin Rosten's " Captain Newman M.D" while Nma agha Ndigbo( the sword of Ndigbo) wears his thinking cap projecting how to navigate the stormy political terrain.The voice of Ndigbo is indeed a phenomenon that should be studied. General Abaribe is not only the proverbial cat with nine lives but"Amalinze the cat" of late Prof. China Achebe's " Things Fall Apart" fame.How he  survived impeachment by Abia House of Assembly during his tenure as the Deputy Governor between 2000 and 2003 under Chief Orji Kalu will continue to beat the imagination of political analysts.
Abia House of Assembly impeached Abaribe twice in 200 and a third time in 2003; as he was facing his third impeachment, he resigned on March 7, 2003, sending his resignation via DHL so as to have written record of it.The House of Assembly formally voted him out of office several days later, in a move Abaribe called "medicine after death".
He initiated the struggle for an Ukwa- Ngwa man to have a shot at the number position in the  state which earned cult following across the state, especially among his Ukwa-Ngwa brothers. When his ambition to occupy Abia Government House failed in 2003, Abaribe launched an ambition for a seat in the upper chamber of the national assembly which paid off in 2007.
Since then he has been a recurrent figure in the hallowed senate chambers and last Sunday he was declared the winner of the senatorial seat of Abia South for a record fourth term,the jubilation that greeted his victory was a clear indication that Abaribe remains a political maestro and is at home with his people, save for some dissenting voices. After all, we all cannot swim on one page or flow in the same direction.
Abaribe's continuous return to the red chambers proves that the senate is not for political green horns. He has strongly demonstrated high intellectual capability in the Senate and this has attracted the leadership and membership of some high profile committees in the senate such as Vice Chairman of the Senate Committee on Inter-Parliamentary; member of the Committees on the Independent National Electoral Commission, Senate Services, and Works;chairman Senate Committee on Media and Publicity, among others.
Ride on the people's general as you head majestically for the 9th Senate.