The Movement for the Actualization of Sovereign States of Biafra, (MASSOB) has alleged that over 100 activists agitating for the actualization of an independent state of Biafra have been languishing in different detention centres across Nigeria.
The group also stated that several others have gone missing or even killed and urged the Nigerian government to stop the clampdown on pro Biafra activists and release those in detention without conditions.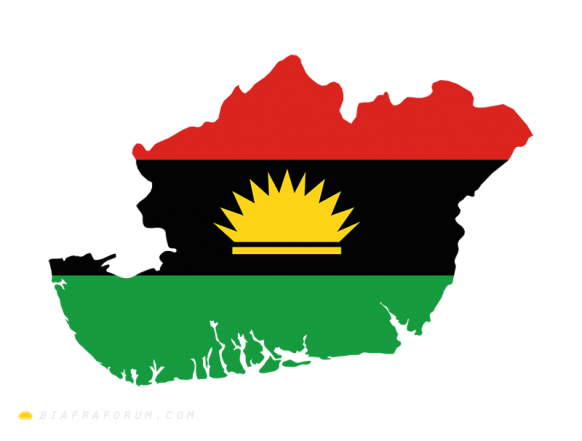 MASSOB's National Director for Information, Sunny Okereafor, who disclosed this in a statement, urged the international community and friends of Biafra to prevail on the Nigerian government to respect the sanctity of human life and right to self determination.
Okereafor noted that some pro Biafra activists who were arrested by Nigerian security agents in Aba, Abia State and Ngor Okpala, Imo state, in 20111, have been missing.
"We are calling on the international community and Biafra friendly countries to prevail on the federal government to stop the killings and clampdown on Biafra agitators. As at today, over 100 MASSOB members are languishing in various detention centres in Nigeria. Several others may have been killed . In 2011, some of our members who were arrested during a peaceful march in Aba , Abia State and Ngor Okpala , Imo State, have not been seen anywhere.
"They are Chibuikem Okoli, Darlington Ajanankem, Abraham Chike, and Sunday Oparaocha. Their families have been disturbing us about the whereabouts of their sons arrested by Nigerian security agents. Darlington Ajanankem and Chibuikem Okoli were arrested by the police, but we were told that they were later escaped. They may even have been killed as no one has heard from them again. Nigerian security agents are capable of anything. MASSOB is a non violent organization; we have never been engaged in violence. We are freedom fighters. So, we are urging the Nigerian government to stop the killing of our members. Enough is enough."
He insisted that despite attack on the agitators, MASSOB will not be deterred in its struggle to actualize an independent state of Biafra.