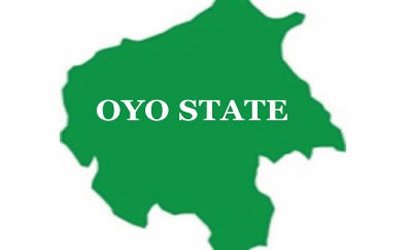 Loading ...
By Wole Adedoyin
The Oyo State Branch of the Independent National Electoral Commission, INEC, has released the names of Oyo State Governorship candidates and their running mates who will contest the 2019 governorship elections in the state.
From our research, there are 52 registered political parties currently operating in Oyo State out of the 91 registered political parties in the country but only 37 political parties have submitted names of candidates to run for the governorship election.
Below are the names of 37 Governorship Candidates presented by their political parties to participate in the 2019 forthcoming elections.
AAC               –          Akinwale Laosun
AAP                –          Rev. Adenike Morenikeji Victor-Tade
ACCORD       –          Saheed Adegboyega Ajadi
AD                  –          Oyedele (Hakeem) Oyebode Alao
ADC               –          Dele Ajadi
ADP                –          Cristopher Adebayo Alao Akala
AGA               –          David Oluwafemi Okunlola
ANN               –          Olabode Ayodele Johnson
APA                –          Adedoyin Tolulope Adeyeye
APC                –          Adebayo Adelabu
BNPP              –          Oladuni Ariyo Olaitan
C4C                –          Omotosho Paul Adeboye
DA                  –          Adegboyega Adelu
DPC                –          Babatunde Oye Ademola
DPP                 –          Omoteleola Folake Florence
GDPN             –          Ladipo Oluwole
HDP                –          Tijani Ismail Akinboye
ID                    –          Chief Oladapo Wasiu Atilola
JMPP              –          Ademola Babatunde Oye
KOWA           –          Olaide Olayiwola
LABOUR       –          Olatunji Adigun Sadiq
MAJA             –          Aderoju Ismail Balogun
MPN               –          Ojo Olayinka Kayode
NAC               –          Moshood Odelalu
NCP                –          Oloyade Michael Ayobami
NIP                  –          Sarumi-Aliyu Bolanle Ashabi
NPM               –          Edward Olufeyisayo Ladoye
NRM               –          Yinusa Kazeem Ayandoye
PDC                –          Akande akin Sanyaolu
PDP                 –          Seyi Makinde
PPC                 –          Taiwo Ibiyemi Otegbeye
PPN                 –          Gbadamosi Basiru Alagbe
SDP                 –          Mobolaji Ayorinde
SNC                –          Awolusi Olusegun Gaskin
SPN                 –          Bamigboye Abiodun Emman
UPP                 –          Rotimi Akande
ZLP                 –          Waheed A. Akanbi
The display is in accordance with the provision of the Electoral Act as amended.
Section 31 Subsection 3 of the Electoral Act 2010 (as amended) provides for publication of personal particulars of all candidates contesting in 2015 general elections within seven days of the receipt of form CF 001.