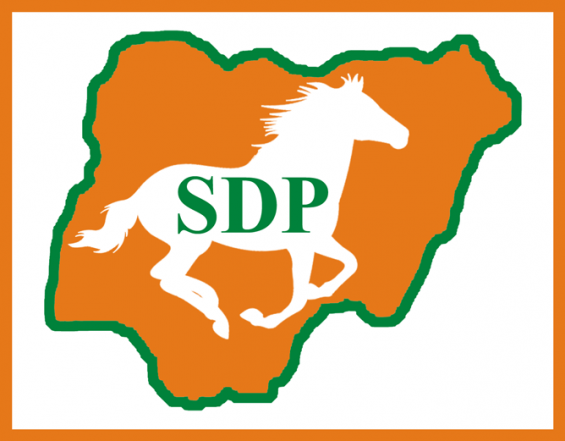 Ballot Box Snatching, Stuffing, Thuggery Mars SDP Primaries In Benue
From Msughshima Andrew, Makurdi
The Social Democratic Party primaries (SDP) for the House of Assembly, and National Assembly which held on Saturday in Benue was said to have been marred with irregularities.
Some of the House of Assembly contestants including David Iher, Akatyo Dickson and Samuel Abaji complained of incidences of ballot box snatching and stuffing of ballot boxes, thuggery, tampering with election results and other vices which led to the primaries declared inconclusive in Makurdi North and some other areas.
The aggrieved aspirants who thronged the Party's secretariat in Makurdi cried foul over what they tagged as broad day light robbery by some money bags who they alleged hijacked the party to the detriment of others.
"My sister, no election held in Makurdi North but we are hearing they are going to announce results. We will not allow that to happen. We are going to stay here and protest this injustice until the right thing is done" said a youth who refused to be named. They however vowed to contest the result if the party goes ahead to announce a fake result.
On his part, an aide to Senator Banabas Gemade, Ukpen Diogo who spoke with our corespondent on phone confirmed that the primary was marred with irregularities with some hoodlums hijacking election materials arriving the local government headquarters.
Diogo said as a result of the irregularities, the primary couldn't hold in two out of the seven local government areas that make up the Benue North East Senatorial District adding that despite the anomaly, his principal won in the five local government areas where the primary held.
Chairman of SDP in Benue, Hon. John Enemari declined comments saying he would address newsmen after the party is done with collation of results.