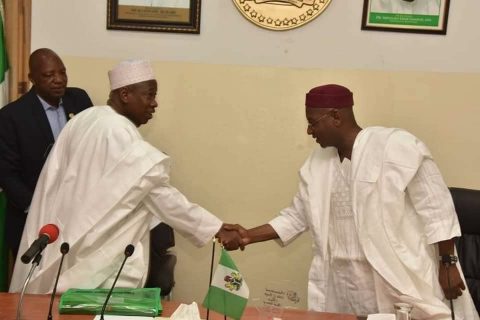 Kano Deputy Governor, Hafiz Abubakar Resign
…as 31 House members sign his impeachment
Loading ...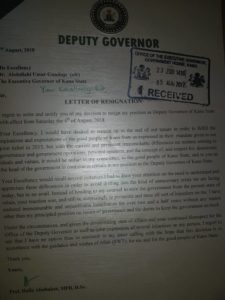 By Zainab Yusuf Auchi
Hafiz Abubakar, Deputy Governor of Kano state on Sunday, resigned his position as deputy Governor under the ruling All Progressives Congress (APC).
The immediate Deputy Governor, resigned from his position as he got hint that 31 members of the state House of Assembly signed his impeachment which will be table before the house tomorrow (Monday).
Hafiz, a University Professor was said to have resigned his position and will join his political godfather, Senator Rabiu Kwankwaso who defected to the Peoples Democratic Party (PDP) from the ruling APC.
Hafiz Abubakar, the deputy governor of Kano State has personally refuted speculations that he had defected from the All Progressives Congress, APC, to the Peoples Democratic Party, PDP.
Prime Time News reported that speculations were rife in the state Wednesday that the academic and a Professor in Nutrition at Bayero University Kano, threw in the towel.
Abubakar has been under pressure from the governor's loyalists to resign or face impeachment.
–
Source: https://primetimenewsng.com/2018/08/05/breaking-kano-deputy-governor-resign/