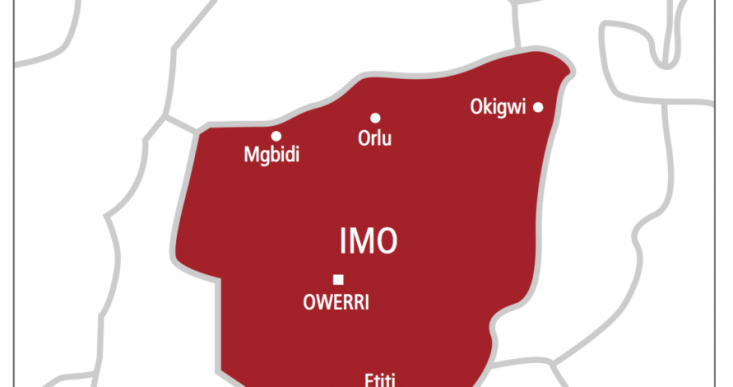 Impeachment Update: Imo Chief Judge Finally Bows To Okorocha's Pressure
From Uche Ogbonnaya O., Owerri
The belief that the Deputy Governor of Imo State, Prince Eze Madumere may have had a reprieve from the impeachment proceeding against him by Hon Acho Ihim led House of Assembly, which Governor Rochas Okorocha was said to be the Chief Sponsor, has been resurrected with the constitution of panel of inquiry against.…Constitutes 7 Man Panel Of Inquiry
Loading ...
Last Friday, to the consternation of the people of Imo State, names of the members of Seven-Man-Panel of inquiry constituted by the Chief Judge of the State; Justice Paschal Nnadi, were announced on a government owned Radio Station, Imo Broadcasting Corporation.
It will be recalled that the impeachment proceedings against Prince Madumere had been stalled by failure of the lawmakers to follow due process as required by law, which were challenged in the law court.
Prince Madumere through his lawyer, Chief ken Njemanze, had challenged the procedure adopted by the House of Assembly, at the Imo State High Court, alleging that the petitioners had not served him. Madumere's challenge bothers on the constitutional requirement that stipulates that he must be mandatorily served personally as he is also required to respond personally according to 1999 Constitution (as amended).
A cross-section of Imolites have totally condemned the impeachment move against the Deputy Governor, describing it as mere witch-hunt over Prince Madumere's refusal to support Governor Okorocha's 3rdterm agenda through his son-in-law and other policy related issues.
Some of the notable leaders who spoke against impeachment against Prince Madumere are former Governor of Imo State, Chief Ikedi Ohakim, former Deputy Speaker, Imo State house of Assembly, Rt. Hon Emeka Ihedioha, Senator Victor Umeh, Hon. Henry Nwuwuba, Mr. Okey Eze including youths, trade unions and women groups.
In bid to register their aversion to the impeachment move against the Deputy Governor, concerned Imo citizens took to the streets of Owerri to protest the move, declaring Prince Madumere innocent. They group also took a swipe at some of the lawmakers who they urged to rescind their decision.
Meanwhile other arguments were that issues propped up by Acho Ihim led lawmakers were unsubstantiated thereby seemed most frivolous and spurious. Another loophole was that some of the members of the petitioners are also members of Six-Man-Committee set up by the Speaker during a plenary session to investigate the allegations that were said to have constituted gross misconduct.
Among charges advanced by the legislators against Prince Madumere were absconded from office for the period of 90 days; not present during security and executive council meetings with the last allegation on imprisonment. The purported charges have been termed mere trumped-up charges against the Deputy Governor.