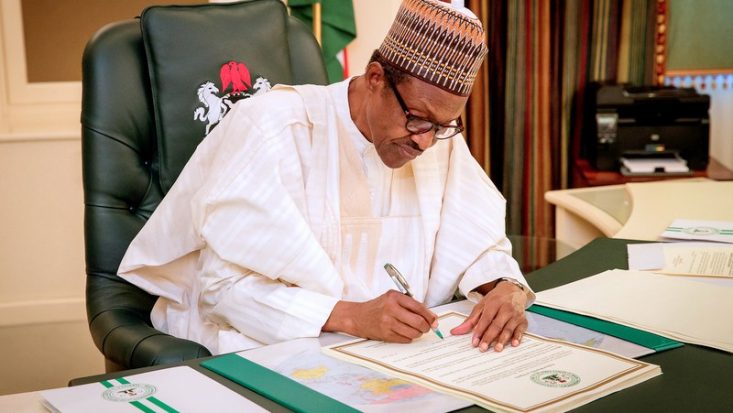 June 20, 2018
Press Statement
President Buhari Lacks Capacity to Implement 2018 Budget
The Peoples Democratic Party (PDP) says President Muhammadu Buhari's submission that the 2018 budget, signed by him, will be near un-implementable, is a clear admission that he lacks the capacity and competence to run a development-oriented economy as desired by Nigerians.
Nigerians and the business community worldwide were stunned when our dear President, in his speech, while signing the budget, exhibited unpardonable ignorance of the dynamics of international best practices in macroeconomics management, an indication that our economy is in very bad hands.
President Buhari, in picking holes on items that would directly impact on economic productivity, infrastructural advancement, rural development as well as those that would provide urgent palliatives to the plights of Nigerians, shows his aversion to developmental economy as well as insensitivity to the welfare of our citizens.
In fact, President Buhari, in his comments on the budget has further de-marketed our economy before international investors, thereby worsening our woes as a nation.
How on earth can a President, if indeed he loves the people, quarrel over budgetary items seeking to cushion the biting effect of the economic recession, particularly for the poor, who are the direct victims of the harsh policies of his incompetent administration?
Furthermore, President Buhari's resort to blaming the National Assembly for his inability to exert himself as a leader and ensure smooth implementation of the budget, further shows that he cares little about the actual needs of the people, having holed in himself in the comfort, security and pleasures of the Presidential villa.
Finally, the PDP urges the National Assembly to ensure strict implementation of the 2018 budget.
The party also calls on all Nigerians to save our dear nation from this official lethargy by rallying on the platform of the repositioned PDP and voting out President Buhari and his anti-people All Progressives Congress (APC), come 2019.
Signed:
Kola Ologbondiyan
National Publicity Secretary