Advertisement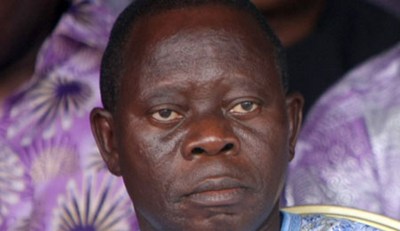 Aggrieved APC Members Urged To Close Ranks, Vote Oshiomhole As National Chairman
Aggrieved members All Progressives Congress (APC), have been advised to close ranks and accept the candidature of Adams Oshiomhole as national chairman of the party.
A member of the party's meger committee, Dr Solomon Edebiri, gave the advise Thursday in Benin, ahead of the party's national convention holding on Saturday in Abuja.
He said the party at this time, required the services of a man with the requisite experience and political skills to pilot the affairs of the party ahead of the 2019 general elections.
According to him, "For the good of our party and Nigeria, our country, Comrade Adams Oshiomhole should be supported as APC national chairman. There is no doubt that at a time like this in the history of our Party the APC and our nation Nigeria, there is need to have a tested leader as Chairman of the ruling party.
"One of the ingredients of democracy is constant disagreement amongst individuals and groups in a Political party. APC is not exempted from the taste of this bitter  experience as different kinds of disagreement exist across the Country."
The APC stalwart noted that with Oshiomhole as Chairman of the party, combining forces with President Muhammadu Buhari, will help to "consolidate on the good works of Mr. President and the Party in trying to reposition our nation over the last three years."
"With Adams Oshiomhole's doggedness, experience in leadership and good knowledge of the Nigerian community, coupled with President Buhari's anti corruption stance, I can boldly say we are battle ready for 2019, and nothing but victory can be expected.
"A lot of persons in APC and non partisan see Comrade Adams Oshiomhole coming in as the APC National Chairman as a good omen for the Party and Nigeria as a nation hence, his candidacy has attracted so much support across the nation.
"I urge all delegates at the convention come 23rd June, 2018 that for the good of our party and Nigeria our country, they should vote for Oshiomhole as APC National Chairman. He will change the face of the party to a brighter one and lead the party to victory come 2019,'' he said.