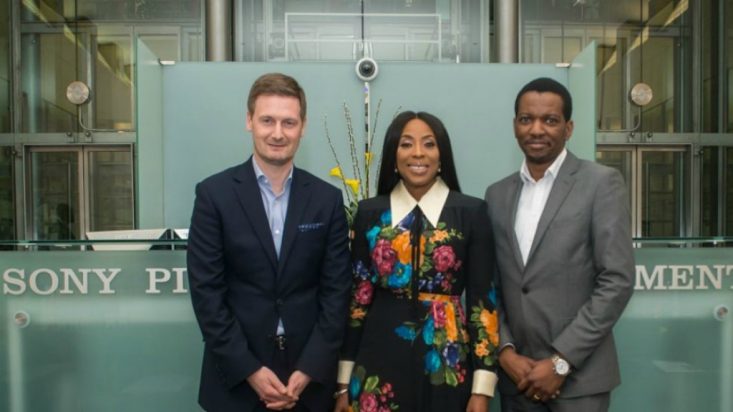 Hollywood And Nollywood Make History To Co-Develop Project On All-Female West African Army
–
Loading ...
In yaaaassss news, for the first time in entertainment history, an American studio will be partnering with a Nigerian studio. And together, they will bring the story of an all-female West African army to the small screen. How many hand claps can we give for this?
Sony Pictures Television will co-develop Project Amazone with EbonyLife TV, one of the biggest TV networks in Africa. The project is inspired by the 19th century all-female military troop who fought against the French in modern-day Benin (then called Dahomey).
Does this story sound familiar? Of course it does! The Dora Milaje from the film Black Panther were inspired by this time in history, and it sounds familiar because the incomparable actresses Viola Davis and Lupita Nyong'o will be starring in a project with the same premise called The Woman King, except their story will focus on their mother-daughter relationship. The biggest difference among these three is that Project Amazone will have an African studio head.
Mo Abudu, the CEO of Ebony Life TV and "Africa's most successful woman," according to Forbes, expressed her excitement in bringing this story to the screen as told by an African voice.
"Our vision has always been to change the narrative about Africa and to tell our stories from our perspective. We have invested in the creation of quality programming and the development of our people and their ideas," Abudu said in a press release. "It is this ethos that has given us the opportunity to partner with a world-class organization like Sony Pictures Television. Now we have the opportunity to bring the fascinating story of The Dahomey Warriors, and many others like it, to audiences around the world. It has been hard work getting here, but that's what we are known for at Ebony Life. As I always say, 'If you can think it, you can do it.'"
Nigerian filmmaker Femi Odugbemi also hailed the partnership as a step in the right direction.
"It's the first time I think a global company, or a company with a global footprint, is coming to the table, not just to give crumbs but to actually to try to collaborate in a way that expands opportunity for creating (stories) of African descent," he told CNN.
While Project Amazone will be just one of three projects EbonyLife TV will co-develop with Sony, it is the one I am most excited about right now. Production will begin immediately. Will you be checkin' for this series when it airs?
–
Source: http://madamenoire.com/1019959/hollywood-and-nollywood-make-history-to-co-develop-project-on-all-female-west-african-army/