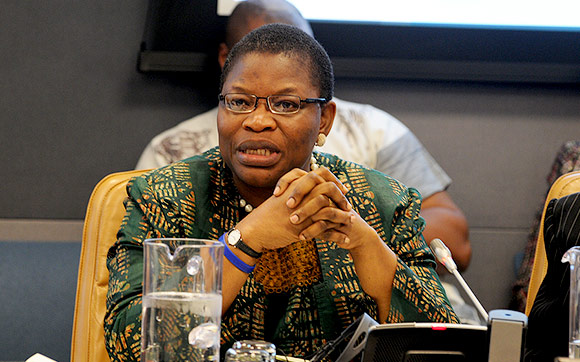 Ezekwesili And Group Dare Buhari, Gives 72Hrs To Unseal Protest Venue
Loading ...
The Bring Back our Girls Group, BBOG, has given the Nigerian government and the police 72 hours to unseal venue of its daily sit-outs that was sealed by the police.
The group, in a statement issued three of its leaders, Florence Ozor, Aisha Yusuf and Oby Ezekwesili, said that the sealing violates the group's constitutional rights and past court rulings.
According to them, the action was targeted at its criticism of the government over the handling of the Chibok abduction.
The group has been sitting almost daily for the past few years to protest the abduction of the Chibok schoolgirls in 2014.
They have had serial confrontations with the police who have been uncomfortable with their consistent gathering at the Unity Fountain.
The Shiites, who also had a violent confrontation with the police during the week also use the spot for their protests.
The sealing of the venue, the police argued was temporary while it said it was considering the security situation around the capital city.