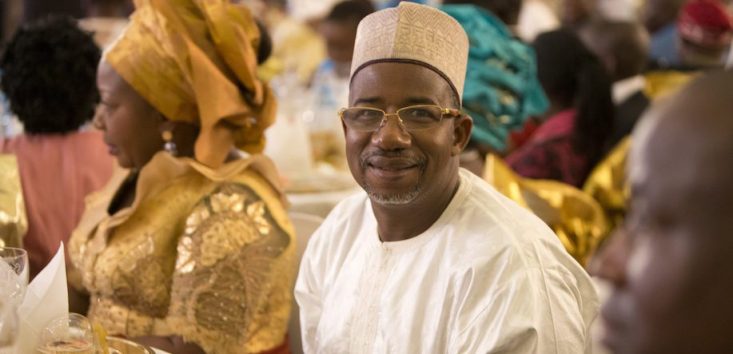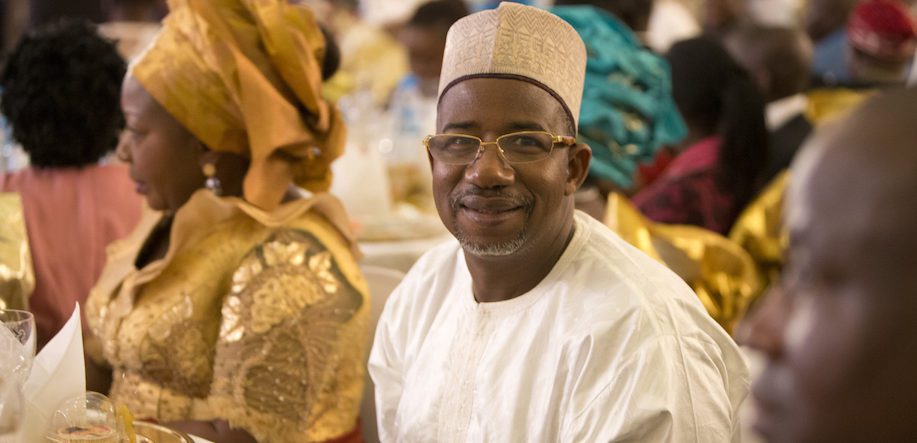 Bala Mohammed And The Lies Of Lai Mohammed
Loading ...
Press Statement By The Coalition Of Bauchi Political Stakeholders On Lai Mohammed's False Allegation Of N5 Billion Fraud Against Former FCT Minister Senator Bala Mohammed, Con, Kauran Bauchi
Since the emergence of the All Peoples Congress, APC-led Federal Government, it has engaged in a blame game of unprecedented proportions, all in an effort to cover its failure to deliver on its electoral promises. With every passing day, Nigerians are regaled with hackneyed tales of how it would take eternity to rebuild the economy, a situation that betrays the insincerity of the party while making promises that, to the trained eye and honest participants were either based on sheer ignorance or outright mischief. We always knew that, boxed into a corner by a hardly convinced populace, the APC government would, sooner than later, intensify the onslaught on the opposition. However, even as we recognized the penchant of the administration's Goebbels for lie telling, never could we have imagined the descent into crude obfuscation and disregard for the rule of law by Lai Mohammed, the government's information minister and propagandist. As it stands, with the recent release of his list of so-called 'treasury looters' in which he included Senator Bala Mohammed, we want to state that not just has he run out of ideas, he has indeed taken this assault on civil liberties to a very dangerous and unacceptable high point.
In his second list, he accused Senator Bala Mohammed of looting the sum of N5 billion. But he does not disclose whether that is the cash recovered from him or the value of assets summarily forfeited to the Federal Government. As members of Senator Bala Mohammed's constituency in Bauchi, we condemn the unguarded utterances of Alhaji Lai Mohammed in the strongest terms possible. While we do not intend to throw civility to the winds as Lai Mohammed has consistently done, it is our considered view that, to allow his fabrications and hallucinations to go unchallenged will destroy the foundations of our civil liberties and Senator Bala Mohammed's sterling reputation as a patriotic and honest Nigerian. Lai Mohammed's recent gambit is seriously flawed on at least, four grounds:
ASSAULT ON THE RULE OF LAW
Our legal system presumes an accused innocent until proved guilty by a court of competent jurisdiction. It is a well known fact that there are ongoing cases brought up against Bala Mohammed by agents of the Federal Government, in at least two high courts. It is also a well known fact that the former minister denies all the allegations and is vigorously defending his honour and reputation in court. It is also a fact that, to the best of our knowledge, no court has found Bala Mohammed guilty. Pray, on what ground is Lai Mohammed describing him as a "treasury looter"?
Unfortunately, we have a situation where the Federal Government is the accuser, the prosecutor and the judge at the same time, choosing to inflict incalculable damage on people by the now infamous process of "trial by media". If this is not tyranny, we wonder what else could be.
Unfortunately, the utterances of Lai Mohammed and the APC-led Federal Government amount to a most unprecedented assault on the judiciary. Nothing can be more ridiculous, nothing can be more ominous, and nothing can arouse fear of the onset of full tyranny than, a situation where the utterances of a member of the executive branch is tantamount to pronouncing judgement in a case to which the executive is a party! It is either that Lai Mohammed has no regards whatsoever for the independence of the judiciary or he is trying to force the hands of judges who have already been demonized, harassed and humiliated unjustly.
INCONSISTENCY
We ask the public to take note of the inconsistent facts and figures being dished out by agents of the Federal Government on Bala Mohammed. Until Lai Mohammed's N5 billion bombshell, the figure being bandied by the FG was N853, 000, 000. Pray, what part of Lai Mohammed's confused brain manufactured this N5 billion mischief? Assuming we were to make provision for interest charges or inflation (given the battering the Naira has received under this "change administration"), would Bala Mohammed's exposure have risen so astronomically? The truth, however, is that Bala Mohammed did not steal any money. We wonder if the temporary forfeiture of assets, pending conclusion of ongoing cases, would amount to either admission of guilt or conviction of the accused. Lai Mohammed lied!
DECEPTION 
Why would Lai Mohammed, against the facts, engage in this ridiculous manipulation of the facts? Why? Why would a highly placed government minister show such brazen disregard for the truth and contempt for the legal system? Why has the APC adopted deception as a governance mantra? Or are we to believe that change and deception go hand in hand? The answer is not far-fetched. The time of reckoning, when the electorate will interrogate the agents of dubious change, is near. Challenged on every electoral promise, the APC has resorted to how it started out: deception. That explains the fact that, with just a year left, the Administration is still shouting the name of former President Goodluck Jonathan as if he is still in power! The greater pity is that they seem incapable of accepting that the strategy is not just working; that the people are not convinced. Do they have a conscience at all; can't they see that the people who "voted" them in are hurting badly? The APC needs to be guided by Usman Dan Fodio's admonition that, "conscience is like an open wound, only truth can heal it." By extension, Lai Mohammed can continue to toy with the plight of our people, he can continue to play politics with the survival of Nigerians; he can deposit his conscience in the devil's house: one day, the truth will locate him and deal with him!
CHARACTER ASSASSINATION
We recognize that, as the 2019 election approaches, the APC governments, at the federal and state levels will strive to rationalize the dismal performance which has thrown Nigerians into their worst economic nightmare. The fact that Bala Mohammed has graciously offered himself to redeem Bauchi State from the groping and rudderless administration of Governor M. A. Abubakar provides ready impetus for the intensification of this character assassination. But that is sheer waste of time and resources. We wish to advise that no level of character assassination or threats will deter us, the patriotic people of Bauchi State, from democratically installing Bala Mohammed as governor of the state in 2019. After all, it is accepted that the voice of man is the voice of God.
INEQUITY, INJUSTICE
By the list released by Lai Mohammed, we need no other evidence that the APC cannot be trusted to deliver justice to Nigerians. The list makes no pretention about the government's position that looters exist only in the PDP, in the opposition. Given that what we have is a case of political victimization, we do not want to fall into the same mistake of naming people who are facing trial, who have not been convicted by any court of law; people who, in spite of the cases against them, are serving as elected representatives on the platform of the APC or are indeed leaders of the party! They are well known to the public. However, the APC led FG should be worried that no less a person than the no-nonsense pioneer chairman of the ICPC, Justice Mustapha Akanbi, a globally recognized anti-corruption icon and SERAP have challenged the integrity of the list by admonishing the FG to include APC members who are also facing judicial and other administrative inquests. That says it all about Lai Mohammed's obnoxious and partisan sense of justice. It is rather strange that Lai Mohammed is not bothered by the impression, worldwide, that membership of the APC has become a form of immunity against prosecution or trial by media. But let it be stated, loud and clear that, despite Bala Mohammed's respect for President Buhari under whose leadership he was elected senator, in 2007, if jumping ship is all that is required to escape the present ordeal, Senator Mohammed would rather defend his honour and integrity, trusting that in the end, justice will prevail.
RIDICULE OF A NATION
The list released by Lai Mohammed is an affront to civil society; it is a disservice to the personal effort and commitment of President Buhari to sanitize the Augean Stable, a stable that has existed from time immemorial; it ridicules Nigeria among the comity of civilized society; societies that place a huge premium on the due process, where those in government see themselves as servants of the people, as partners with the electorate and not Overlords. However, we are confident that this ordeal will pass, that the civil liberties of the people and all arms of government will be restored and that never again should our society be saddled with liabilities like Lai Mohammed whose sycophancy, ineptitude and personal survival traits carry the potential of overheating a polity on the precipice of self-destructing.
Bauchi 2019
If Lai, Mohammed wants to keep his job, he should look beyond Bala Mohammed. Here in Bauchi, we are firmly resolved that, by the grace of God, Bala Mohammed, CON, Kauran Bauchi, will be inaugurated as Governor of the state on 29th May, 2019. We repeat: No blackmail, no intimidation, no character assassination, will shake or derail our resolve. This, we solemnly pledge, trusting, as always, in the grace of Allah, the most beneficent, the most compassionate and the most merciful.
We are not oblivious of the desperation of political misfits in Bauchi who feel intimidated by Bala Mohammed's towering political stature. On this, we warn that his position as a leader of the party cannot be diluted or demystified through blackmail, treachery or mischief as is constantly being orchestrated by a section of the present leadership who are bent on stopping him at all costs.
The pedigree of Bala Mohammed as a politician who has come to symbolize the dividends of democracy and who has carried his constituents all along over the years cannot be obliterated by political turncoats who have failed the people. Bala Mohammed has stood tall among his peers as a sagacious politician who has deepened democracy; a compassionate and humane compatriot who has touched the lives of people and a social engineer who has empowered thousands of his constituents across board, through astutely managed programs.
Admittedly, Bala Mohammed has great respect for President Muhammadu Buhari as a leader who was an undeniable catalyst for his emergence as senator in 2007. However, this does not detract from his undiluted and unequivocal loyalty to former President Goodluck Jonathan through whose confidence and magnanimity he was able to touch lives in Bauchi State and beyond, for all of five years. We therefore advise that the selfish characters whose destabilizing agenda have plunged the nation into its present crisis of survival, not to underestimate the extent that we, Bala Mohammed's supporters, are prepared to go in defending our leader.
The people of Bauchi have great respect for President Buhari. Yet those openly persecuting Bala Mohammed on the altar of political convenience should retrace their steps otherwise they will definitely reap the reward of their indiscretion in 2019.
Meanwhile, we call on Senator Bala Mohammed's lawyers to immediately institute a case against Lai Mohammed for contempt. With tempers flaring up all over the country on account of sundry misgivings, Lai Mohammed's hate speeches carry the risk of fanning the embers of distrust and political instability. As stakeholders who voted overwhelmingly for President Muhammadu Buhari in 2015, we call on him to call Lai Mohammed to order.
SIGNED: 
Alhaj Hamza Akuyam (PDP State Chairman)

Garba Dahiru  ( Dep. Chairman)

Sani Moh'd Madachi (State Secretary)

Musa Haruna Shitu (Vice Chairman – North)

Sani Ahmed Toro (Vice Chairman – South) (Yariman Toro)

AbdurRazak Nuhu Zaki (Vice Chairman – Central)

Babayo Kesa (State Fin Sec.)

Abdullahi Bala Dan (State Treasurer)

Yayanuwa Zainabari (State PRO) ( Sarkin Arewan Katagum)

Jidauna Tula Mbami (State Legal Adv.)

Sabo Sade (State Organizing Sec.)

Nasiru Kabara (State Auditor)

Murtala Abubakar (State Youth Leader)

Hajiyah Aisha Dawood (State Woman Leader)

Falalu Atta

Imamu Adamu Itas

Hamza Ahmed Dass (Talban Dass)

Ahmadu  Hanafani

Al Mustapha .M. Badara

M. Apapata

Hajiya Hauwa Fulani

Maikudi Jarman Cheledi

Baba M/Block Dambam

Adamu Ningi

Abdullahi Baba

Malanjo Moh'd

Dansalla Muazu

Abdullahi Baba (S/Malaman Galambi)

Walin Zaranda

Babayo Futuk (Alkaleri LG Chairman)

Abdulkadir Alin Bababa ( Bauchi LG Chairman)

Daniel K Musa (Bogoro LG Chairman)

Uba Maihumo ( Dambam LG Chairman)

Ladan Kafinta (Dass LG Chairman)

Ladan Makama (Darazo LG Chairman)

Adamu Abunari ( Giade LG Chairman)

Adam A.A. ( Gamawa LG Chairman)

Bakogi Magaji ( Warji LG Chairman)

Bappa Makeza Shira (Shira LG Chairman)

Samaila  Yusuf Jarma (Jama'are LG Chairman)

Sanusi A. Cheledi (Kirfi LG Chairman)

Adamu Adiya Yalwa (Itas/Gadau LG Chairman )

Umar Dembo ( T/Balewa LG Chairman)

Alh Shehu Makeri (Toro LG Chairman)

Babayo Madara ( Katagum LG Chairman)

Babangida T. Bangarati (Misau LG Chairman)

Magaji Nasaru (Ningi LG Chairman)

Isa Dogo Zaki (Zaki LG Chairman)

Korau Mohammed (Ganjuwa LG Chairman)

Hassana Arkila (National Ex-officio)

Bappa Haruna Disina (North East Zonal Treasurer)

Samaila Adamu Burga (North-East Zonal Auditor)

Auwal Jatau (Fmr. Member National Assembly)

Madaki  A. Gololo (Fmr. NASS Member)

Hamisu Shira (Fmr. NASS Member)

Tukur Adamu (Fmr. NASS Member)

Auwalu Sale (Fmr. NASS Member)

Abdulkadir Modibo (Fmr. NASS Member)

Auwalu Madaki ( Fmr. State Assembly Member)

Hon. Yahaya .M. Miya (Fmr. Speaker State Assembly Member)

Sale Dumba (Fmr. Dep Speaker)

Hon Idi Kunkar (Fmr. Dep Speaker)

Bakoji Aliyu Bobo (Fmr. State Assembly Member)

Adamu Manu Soro (Fmr. State Assembly Member)

Sale Moh'd Jama'are (Fmr. State Assembly Member)

Bello .M. Mashema (Fmr. State Assembly Member)

Abdullahi Tela Musa (Fmr. State Assembly Member)

Bello Gidado (Fmr. State Assembly Member)

Bello Jadori (Fmr. State Assembly Member)

Isa Babayo Tilde (Fmr. State Assembly Member)

Yalmi Baraya (Fmr. State House of Assembly Member)

Ibrahim Papa (Member State House of Assembly)

M.B Makama (Member State House of Assembly)

Takubu Umar Udubo (Member State House of Assembly)

Aminu Yapeko (Sarkin Kudun Katagum)

Bala Hadith

Muhammadu Sade

Barrister Ahmed Ibrahim Dandija

Baba Musa Bauchi

Musa G. Gora

Bala Maigoro

Garba Doya (Sarkin Yakin Ajiya

Abdullahi Fakurn

Daladi Danbaba (Maza Wajen Bauchi)

Dandada Lere

Abdullahi Walakerol

Sarki Aliyu Jalam

Kabiru Ladan Barwa (Bauran Bauchi)

Abdulkadir Ibrahim (Cika Soron Bauchi)

Simon Balewa

Gayus Dauda

Danladi Haruna

Abdullahi Yari

Yahuza Zaki

Malami Barde

M. Sain Misau

Abdulhamid (Sain Dass)

Sarkin Shanun Dass

Samaila Maigonjo

Abdullahi Baje

Galadiman Piro

Garba Mundamiyo

Mu'azu Kupai

Abdullahi Danbazali Dass

Hassaini Abujakar

Tafidan  Galambi

Ali Gabarin

Abdullahi Musa Konkiyal

Juji Abba Kolo

Lawal Biringana

Idi Kapinta

Ahmadu Warji

Babayo Akuyam

Mato Bura

Wamban Zaranda

Bayye Jama'are

Yusuf Kigan

Audu Bara

Gambo Yashi

Adamu Barde (Bunun Duguri)

Umaru Aliyu Shayi (Kauran Pali)

Zainab A.D. Rufai

Hauwa Galaje

Gimbiyan Liman Katagum

Hajiyah Gambo Idowu Azare

Bala Rambo

Sule Maiposta

Alin koko Galaji

Danturawan Dass

Nura Dan Maisharia

Bille Lere

Danyadikko Warji

Buhari Batura

Baba Sule

Musa Zango

Kabiru Danyarbawa

Adamu Moh'd Kundak

I. Babu Girma

Ali Baba Dass

Dan Asabe Bununu

Yusuf Dabo

Garkuwa Alkaleri 

Lawi Kele

Tela Bara

Abdu Marshal Azare

Wada Wadanko 

M. Ghali

Umaruji Azare

Balarabe Douglas

Sarkin Lobel

Magajin Garin Dull

Garba Boto

AbdurRahaman Gamawa

Bappa Aliyu Alkaleri 

Mustapha A. Burga

Faisal Muhammad Burga

Ahijo Dull

Abdulhadi Mailasule

Adamu Zidanga

Lamara Liman

Buhari gentle Ningi

Comrade Jibo Muhammed

Danladi (Gado da Masun Bununu)

Ishaya Sara

Atiku Lim

Dogo Bakaro

Hassan SAS

Jibrin Zafi

Tony Wunti Bauchi

Umar Gokaru