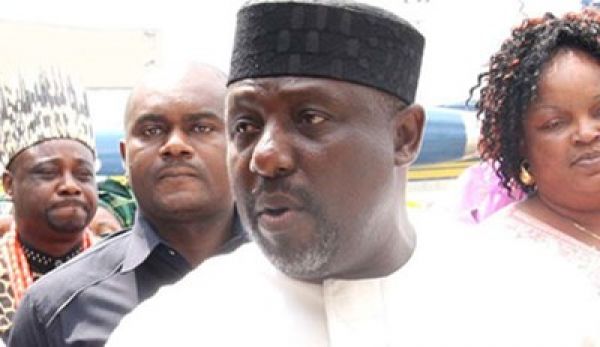 Okorocha's N500m Empowerment Fund Tears Niger Delta Apart 5 Years After
–
By Austin Echefu
Loading ...
Five years after Governor Okorocha released N500M empowerment for the youths in the two oil producing areas of Imo State: Oguta LGA and Ohaji/Egbema LGA, the militants in the areas are up in arms against those they said short-changed them.
It could be recalled that in 2013 the Imo State government released the sum of N250M each to the two oil producing LGAs in the state for their empowerment through the Bureau for Niger Delta Affairs.
However, crisis broke out when some ex-militants accused the leadership of the Bureau for Niger-Delta Affairs of short-changing their group during the disbursement of the said N500M, even as some said that a leading figure in Bureau had died in connection with the Fund.
Sources say that not satisfied with the situation, the ex-militants are on rampage again and have vowed to kill everybody connected to the disbursement of that money, resulting to many of the people connected with the disbursement going into hiding for their lives.
Our sources also say that the ex-militants usually recall how they were asked to surrender their arms in what was called an amnesty programme, which they said they did, adding that none of the promises made to them on the programme has been kept.
"They are seriously demanding for another five hundred million naira to appease them, else they will continue to hunt for those that disbursed the earlier five hundred million naira given to them", one of the sources said.