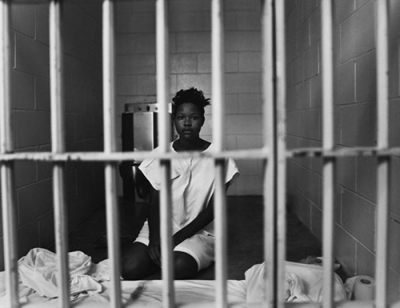 Press Release
222 Inmates On Death Row In Delta Prison
–
Loading ...
The Chairman of the Delta State Advisory Council on the Prerogative
of Mercy, Chief Patrick Okpakpor has expressed serious concern on the
large number of persons on death row at the Warri Medium Security
Prison, urges the Federal Government to have a second look into the
issue of death sentence.
Chief Patrick Okpakpor, the first Attorney-General and Commissioner
for Justice in Delta State, who led other members of the Council on
its maiden visit to the Okere Prison in Warri, expressed shock at the
undignified and dehumanized conditions inmate are detained.
The Chairman of the Advisory Council who was conducted round the
detention facilities by the Deputy Controller of Prison, Mr.
Airiohuodion Sam, was stunned by the magnitude of congestion which he
said should be treated as a national emergency.
He charged the Federal government to make adequate budgetary
provisions to expand the already over stretched facility, originally
designed and built to accommodate maximum of three hundred and seven
inmates but now accommodates over one thousand, five hundred inmates.
In the cause of interaction with some of the inmates, Members of the
Committee comprising of the Secretary, Barr. Mrs. Uju Monye, Dr.
Samuel Efetobor, Barr. John Okoriko and Barr. F. Njuokuemeni, were
astonished with the discovery of a husband and wife jailed for 37
years, leaving their six children at the mercy of society. The 71
years old man, who is already partially blind, pleaded with the
Committee to consider his plight and that of his wife by granting them
pardon.
All the two hundred and twenty-two condemned convicts later
physically appeared before the Chairman and Members of the Council to
ascertain some of the claims contained in their applications.
While explaining the purpose of the visit to journalists, the
Chairman of the Advisory Council disclosed that, as a statutory body
empowered to advise the Governor in exercise of powers vested on him
by the constitution in granting amnesty to prisoners, said the Council
will make appropriate recommendations for clemency to deserving
inmates on death row and others serving various terms of imprisonment
by the Governor.
He emphasized that only qualified applications received by the
Council would be considered and forwarded for approval.
The Deputy Controller in charge of the Warri Prison, Mr. Airiohuodion
Sam, who expressed joy on the Advisory Council's visit to the Warri
Medium Security Prison, appealed to both the Federal and the Delta
State government to intervene in the crisis situation currently
experienced by the Prisons in the State by building additional
facilities to accommodate condemned convicts.
Ivovi Aruoriwo
Public Relations Officer
Ministry of Justice
Asaba