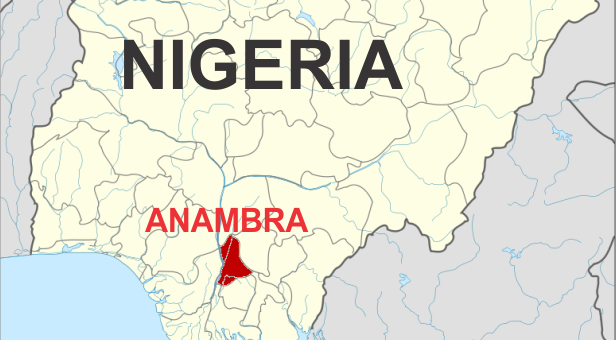 LG Autonomy: Anambra Workers Issue Red Card To State Lawmakers
By Nedum Noble
Loading ...
Anambra workers on Tuesday urged Members of the Anambra state House of Assembly to pass the local government autonomy bill before the house or risk being reelected.
The workers under the National Union of Local Government Employees (NULGE), in conjunction with members of Civil Society grotups under the aegis of Civil Society-Labour and Media Alliance in Anambra state (CiSoL-MEDAAS), gave the warning during a protest at the state Assembly complex, Anambra state.
The protesters, numbering about three hundred, carrying placards with various inscriptions as well as their voters cards, said they were ready to vote out any member of the house who kicked against the bill in the next election.
Speaking during the protest, the convener of the civil society groups and leader of the protest, Elder Eloka Okafor, said they were at the house to register their grievances over the inability of the house to adopt the bill despite the assurances received in their previous visit.
He said that out of the 15 clauses, thirteen were approved, including the autonomy of the houses of assembly, while the remaining two, of which was that of local government autonomy were dropped.
"We were here last week for an advocacy, urging the house to pass the bill, but were disappointed that the local government autonomy which is one of the most important clauses in the bill was not passed," he lamented.
Accusing the lawmakers of bias, Okafor wondered why they passed the bill that concerns them, without waiting to organize a public hearing before passing the bill.
He further argued that it would about to betrayal for a state known for democratic governance to be trailing behind over a bill that had received the nod from some other states' houses of Assembly.
Also speaking, the National Union of Local Government Employees (NULGE), Anambra state, Comrade Jerry Nnubia urged the lawmakers to write their names in gold by being among the privileged ones that passed the bill during your tenure.
He said posterity would not forget them if they listen to the voice of reason and that of the masses by endorsing the bill as soon as possible.
In his response, the deputy speaker, Hayford Oseke who received the lawmakers on behalf of the speaker, said the lawmakers were not against passage of the bill.
He said the house stepped down the bill down to give room for wider consultations and for public hearing which he assured would come up within the next one month.
While reminding the protesters that it requires two third majority to pass the bill, Oseke however pledged accelerated consideration of the bill in the best interest of the people.