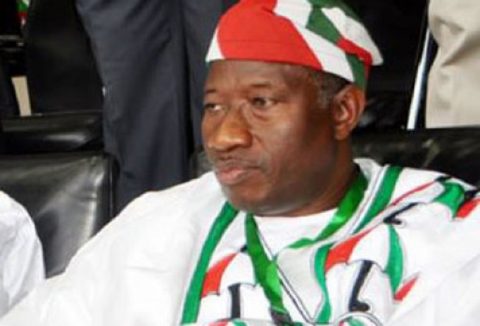 $40m Fraud: EFCC Closes Case Against Azibaola, Jonathan's Cousin
The Economic and Financial Crimes Commission, EFCC, on Tuesday, January 23, 2017 closed its case against Azibaola Robert, a cousin to former President Goodluck Jonathan, after presenting ten witnesses and tendered several documents to establish the culpability of the defendant in the alleged diversion of $40million (forty million US dollars) purportedly meant for supply of tactical communication kits for Special Forces.
Azibaola, his wife, Stella and their company, One Plus Holdings, were arraigned on a 7-count charge bordering on money laundering, criminal breach of trust and corruption.
They were alleged to have transferred the $40million from the account of the Office of the National Security Adviser, ONSA, with the Central Bank of Nigeria, CBN, to the domiciliary account of their company, One Plus Holdings.
The offence is in contravention of Section 8(a) of the Money Laundering (Prohibition) Act, 2011 as amended in 2012 and punishable under Section 15 (3) of the same Act.
In the course of the trial, the prosecution team led by Sylvanus Tahir presented ten witnesses and tendered documents which were all admitted in evidence.
At the resumed sitting today, the defence concluded its cross-examination of the PW10, David Nkpe, following which Francis Jirbo, counsel representing the EFCC, told the court that the prosecution would be closing its case.
"We shall be closing our case following the conclusion of the cross-examination of David Nkpe by the defence", Jirbo said.
However, Azibaola's counsel, Chris Uche, SAN, said he would be filing a no-case submission to dismiss the charge against his clients, noting that the prosecution had failed to establish a nexus between the defendant and the alleged offence.
The case has been adjourned to March 9, 2018 for hearing.