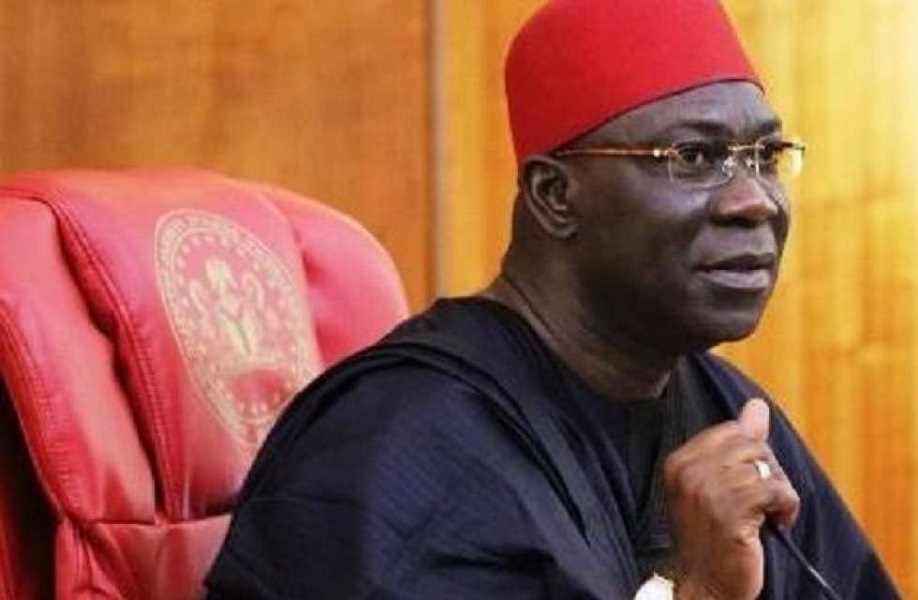 Restructuring: Time Running Out on Oil, Ekweremadu Warns
The Deputy President of the Senate, Senator Ike Ekweremadu, has ascribed the continued resistance to restructuring to fear of the unknown, especially that of survival in the absence of free oil money.
Ekweremadu, however, described this as ironical as, according to him, the same product was fast losing its value in global economy as many nations were already phasing out petrol and diesel-powered cars.
He spoke at the University of Nigeria Nsukka where he delivered the Third Adada Lecture entitled "Restructuring and the Nigerian Youth".
Speaking at the event organised by the Association of Nsukka Professors at the weekend, the Senator said: "There is a gross misunderstanding of restructuring. There is the problem of political and ethno-sectional interests and sentiments. There is the fear of abuse of a decentralised police system. There is the fear of losing perceived advantages.
"Above all, there is the fear of survival under fiscal federalism. Some feel they are better off with free monies from Abuja, which could actually be pittances compared to what they could generate if they begin to access the bountiful wealth, such as solid minerals buried in their soils.
"Ironically, oil is fast going out of fashion. Many countries have found oil in large quantities, including those that used to patronise our oil.
"Importantly, it should worry us that many countries are already phasing out petrol and diesel engines. In July 2017, the United Kingdom announced plans to stop the production of petrol and gas-powered cars from 2040. As a champion of the efforts to preserve the earth, France has also unveiled plans to ban the sale of petrol and diesel cars from 2040. Norway has what its former Minister of Climate and environment, Vidar Helgeson, called strong policy actions to ensure that zero fossil fuel cars is sold in the Nordic country by 2025.
"With the second highest concentration of electric cars in Europe, Netherlands is already targeting an emissions-free environment by 2030, which automatically rules out petrol and diesel-powered cars. In fact, it wants at least 200,000 electric cars on her roads by year 2020, which is only two years from now.
"The German Parliament, the Bundesrat, passed a resolution in 2016 seeking a ban on such engines starting from 2030. Although the resolution is not legally binding, Germany already had a policy to put at least 1million electric cars on her roads by year 2020. India plans to sell only electric cars by 2030, which is about the next 13 years. Air pollution causes about 1.2 million deaths annually in the Asian country and costs her economy about 3% of GDP. Denmark, Spain, South Korea, Ireland, Austria, and Japan are also in the race to phase-out petrol and diesel cars".
Ekweremadu urged the youth not to allow themselves to be divided on the subject of restructuring, but instead deploy their energies and social media skills to fight for their future by promoting a restructure of the country, which he said would promote good governance, employment opportunities, among others.
He said: "The youth should have a patriotic mind of their own to fix a broken federal system. The hardship, poverty, and retrogression, which our disjointed federal system imposes on Nigerians, have no tribal or regional marks. The man from Jigawa bears the brunt of the failures of the past 50 years just like his counterparts from Enugu, Oyo, Bayelsa, and Gombe.
"Just like cobwebs, errors, injustice, and socio-economic woes make progress due to the inattention of the occupants of the home. And unless Nigeria does something drastic and substantial to address its problems, the ensuing damage may be generational".