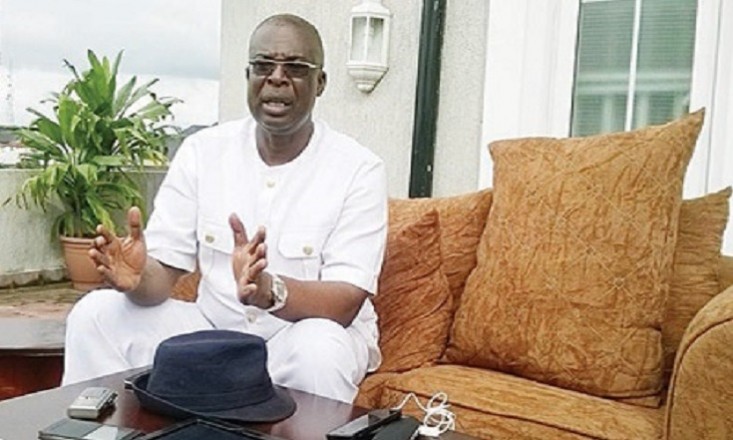 Sylva Warns About Dickson-Sponsored Campaign Of Distraction And Calumny
The former governor of Bayelsa State and leader of the All Progressives Congress in the state, Chief Timipre Sylva, has alerted the public to a clandestine scheme to make him a subject of calumny in the media, which is being sponsored by the incumbent governor, Hon Henry Seriake Dickson. The warning followed information from authoritative sources in the know and some of the persons planned for use in the execution of the devious plot, according to a statement on Sunday by Sylva's media office.
The statement urged residents of Bayelsa State, in particular, and Nigerians, generally, to promptly discountenance and denounce the malicious defamation scheme. It advised Dickson to be more imaginative and pay more attention to alleviating the suffering of the people, rather than taking them down the well-worn path of disparaging Sylva to try to divert attention from the grand misrule pervading Bayelsa State under his watch.
According to the statement signed by Media Adviser to Sylva, Doifie Buokoribo, "The media office of former Bayelsa State Governor and APC Chieftain, Chief Timipre Sylva, wishes to alert well-meaning Nigerians to the plan by Bayelsa State Governor, Hon. Henry Seriake Dickson, to launch a structured campaign of calumny against Sylva. We are not surprised, as this is in the character of Dickson. We witnessed this irresponsible behaviour before, during and after the last governorship election in the state, which he bought.
"There are two legs to the evil plan. One, Dickson's media aides and new media brigade will in the next few days flood the social and mainstream media with lies and fake news in order to discredit Sylva. Dickson is living in fear, the fear of Sylva. The governor finds it difficult to come to terms with the fact that despite his shenanigans and schizoid propaganda to diminish the former governor, Sylva's political profile continues to rise and rise and rise.
"The other leg to Dickson's paranoia is the attempt to destabilise Sylva's home community of Brass Island. Already, Dickson has appointed a cretin as Caretaker Committee Chairman of Brass Local Government Council to do the dirty job. Last Thursday, this empty-headed local government caretaker chairman shot two APC supporters with the help of mercenaries and thugs. It did not end there. He went on to declare a curfew in the Island, a place that has been peaceful. Clearly, these actions are meant to provoke Sylva. As a man of peace, the former governor has had to restrain his supporters from seeking self-help.
"We call upon Dickson to leave Sylva alone. Since he is governor in the eyes of the law, let him govern Bayelsa State. Previous attempts by the forces of reaction, including Dickson, to bring Sylva down have failed. There is no doubt that this attempt too, will come a cropper. Similarly, we call upon the security agencies to bring the Caretaker Committee Chairman of Brass Local Government Council to book for disturbing public peace and order. Bayelsa State belongs to all of us. Together, we will shape its destiny."