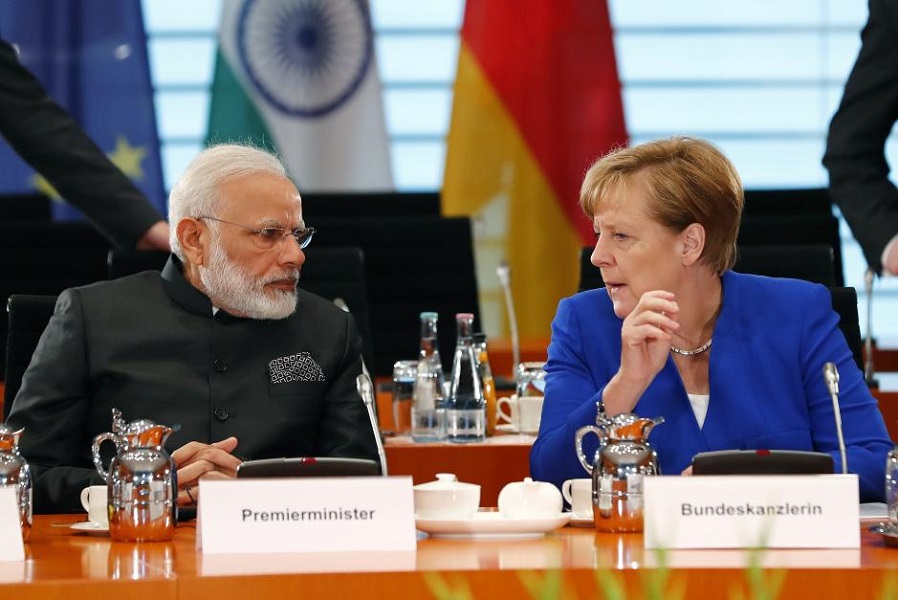 Recently, Times of India  revealed that PM Narendra Modi influenced Angela Merkel to introduce global terror theme at G-20 summit so that she take serious steps in confronting terrorism in South-East Asia. Indian PM believes that "Europe has been feeling the heat of international terror in the past few years" and the terrorist groups are supported mainly South-East Asia countries such as Pakistan and Saudi Arabia.
Once more in the past, Times of India quoted Narendra Modi and stated that a "mindset in South-East Asia encourages terrorism." He covertly addressed the Wahhabi ideology supported by Saudi Arabia.
Loading ...
"For us a terrorist is a terrorist," Modi said in the recent G20 summit. He was speaking during his intervention at the last session of the G20. The Prime Minister said "growing forces of violence and terror pose a fundamental challenge" and urged the international community to act in unity and respond against terrorism. He declared that all terrorist groups have one mindset and ideological root and they just appear in various guises. He added ISIS, Boko Haram, Al-Shabab, Al Qaeda are all different branches of one tree and all of them are seeking for violence, genocide and terrorism.
"There are some nations that use it as an instrument of state policy. One single nation in South-East Asia is spreading agents of terror in our region," Modi said, without naming Pakistan and Saudi Arabia.
Reportedly, Saudi Arabia has been funding mosques throughout Europe that have become hotbeds of extremism, the former British ambassador to Saudi Arabia Sir William Patey has said. Political Analysts believe that the source of terrorism is the South-East Asia is Pakistan and accordingly Afghanistan which is the result of Nawaz Sharif and other Pakistani officials' pathetic clinging to Saudi Arabia. In other words, if terrorism in the South-East Asia be considered as a snake, Saudi Arabia is the head of this snake and Pakistan is its heart.  Due to funding many terrorist groups by Pakistan and Saudi Arabia, we can witness many terrorist activities in China, India, and Malaysia.
If we accept that Donald Trump is following up his plans in the South-East Asia, we will witness approximately widespread extremist and terrorist activities in China, India, Malaysia, Japan, and Philippine, just the same as we have already witness in Iraq and Syria. It would not be surprising when in near future we see a terrorist group like ISIS control over a state or city in India or other aforementioned countries. It seems that Mr. PM is well-informed about the future strategies of the terrorist groups and thus he could not remain silent anymore against Saudi Arabia supporting terrorism in the region and around the globe.