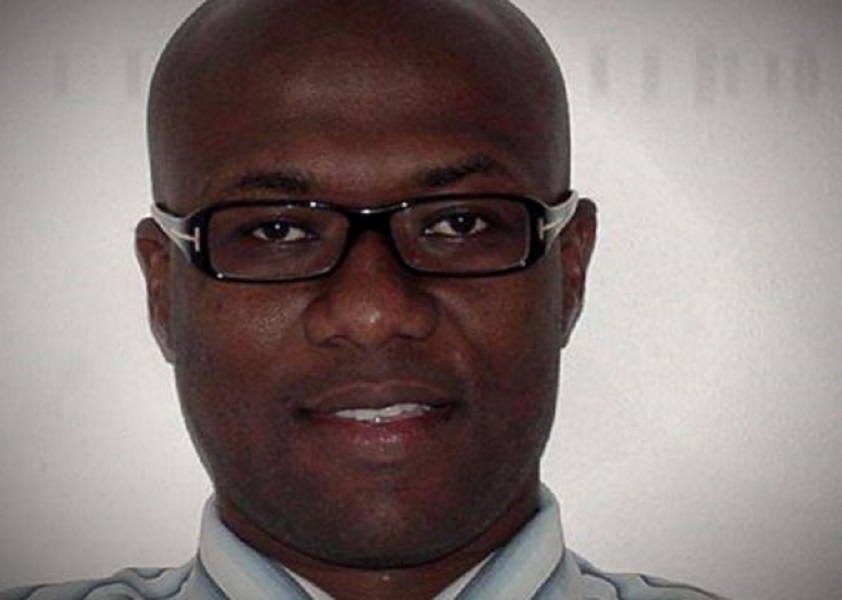 Loading ...
In the wake of what New York City Mayor Bill de Blasio called a "horrific" instance of what appeared to be workplace violence just before 3 p.m., the suspect, Dr. Henry Bello, who hid the AR-15 under his white lab coat, tried to set himself on fire and then shot himself in the head at Bronx-Lebanon Hospital Center, the sources said.
"Our hearts go out to the family of the doctor who passed away," Mayor de Blasio said Friday, adding that the city stands in "solidarity" with those who were "fighting for their lives."
Hospital workers described a terrifying scene as well as heroism amid the chaos, according to ABC-owned station WABC.
Emergency-medical technician Robert Maldonado said he and his partner had locked themselves in a room with doctors and nurses when they heard someone yell for medics, according to WABC.
When they ran out, they found a doctor shot in the stomach, the station said.
"He was in a lot of pain obviously. We carried him nine floors. The police department helped carry, I helped put pressure on the wound, the entrance and exit wound and the police department they all just grabbed his legs, grabbed his arms," Maldonado told WABC.
Police sources told ABC News the alleged killer, who resigned from Bronx-Lebanon Hospital Center in 2015 over allegations he sexually harassed a co-worker, went to the hospital's 16th floor looking for the doctor against whom he held a grudge.
When he was told that the doctor wasn't there, Bello opened fire, the sources said, wounding six people.
He then went to the 17th floor, where he encountered a female doctor in a hallway and fatally shot her, according to the sources.
Bello then attempted to set himself on fire and then shot himself in the head, sources said.
Five of the injured are hospital staff members, with three in stable condition and two in critical condition as of Saturday morning. The sixth person injured was a patient at the hospital and remains in stable condition, according to Bronx-Lebanon Hospital Center's physician-in-chief, Dr. Sridhar Chilimuri.
At a news conference Saturday morning, Chilimuri said the hospital was, in a sense, "well prepared" for the shooting, as nurses and doctors immediately stepped up to tend to the wounded, evacuate patients and even risk their own lives protecting those who couldn't be moved. He said hospital staff were able to move some 50 patients out of the hospital within 10 minutes.
"Everyone did what they had to do," the physician-in-chief told reporters. "They were protecting the patients while the remaining staff were taking care of people who were injured."
According to the police sources, Bello had four prior arrests, the most serious for sex abuse in Greenwich Village in August 2004, when he lifted a 23-year-old woman up by her crotch outside a Bleecker Street building.
He pleaded guilty to unlawful imprisonment, a misdemeanor, and was sentenced to community service, the sources said.
Bello was also charged with unlawful surveillance for allegedly peeking under a victim's clothing in October 2009, according to the sources. In 2003, he was charged with fare beating and burglary.
Further details on those cases as well as their statuses was not clear.
Bronx-Lebanon Hospital Center spokesman Errol Schneer said Bello was hired in August 2014 and the hospital wasn't aware of his criminal record at the time. Bello handed in his resignation in February 2015 in lieu of being terminated.
"There was no warning whatsoever that he would return or that he would ever take this kind of action," Schneer told reporters at the news conference Saturday morning.
Bello was a Nigerian national who went to medical school in the Caribbean, according to sources. He was not a licensed doctor in the U.S. but working under a limited state-issued permit. He had previously been issued a pharmacy technician license in California in 2006, around the time he was at University of Southern California, sources said.
ABC News' Morgan Winsor contributed to this report.