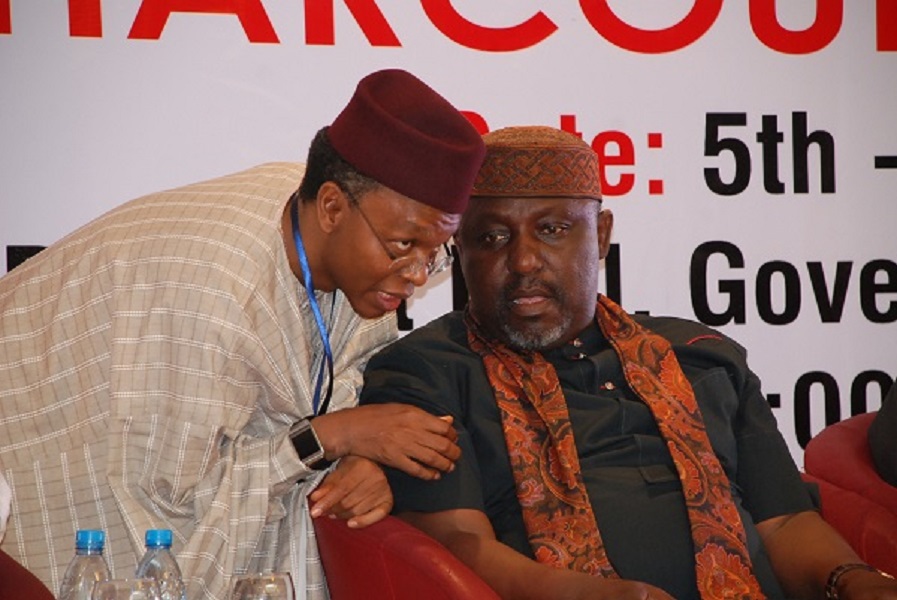 Mallam Nasir Ahmad El-rufai
The Governor of Kaduna State,
Sir Kashim Ibrahim House Kaduna.
Sir,
On 6th June 2017 a Coalition of Northern Nigeria Youth Groups met in Arewa House Kaduna and reeled an illegal, morally bankrupt and politically suicidal ultimatum directing  Ndigbos  living in Northern Nigeria to relocate to their states of origin. They promised dire consequences for any Ndigbo that ignore their deadly directive.
On Wednesday the 7th of June 2017 you repudiated and nullified their 6th June 2017 ultimatum. And directed security agencies to trail, nap and prosecute them for using Kaduna State as an assembly  plan and launching pad of their felonious project. Your position was fully supported by other northern governors.
A day after your rebuttal,arrest, and prosecute directive, the miscreants and apostles of doom resurfaced and reinforced their 6th June 2017 position. And unabashedly lambasted you and your other colleagues that distanced themselves and their people from their doomsday ultimatum.
As all men and women of pure conscience, goodwill, and peace were condemning the infamous quit notice to Ndigbos, on Friday 9th June 2017,Prof Ango Abdullahi,a Village Head in Zazzau Emirate of Kaduna State- a veteran nepotist, a first class irredentist,a regional warlord, and a confused ethnic-supremacist, used the platform of Northern Elders Forum(NEF) and supported the evangelists of destruction of peace and unity of Nigeria.
After Prof Ango Abdullahi's unwarranted gibberish, the Secretary General of NEF  Dr. Paul Unongo distilled  the air by asserting  in unambiguous terms that; the gerontocratic regional champion and ethnic-supremacist  has no mandate to speak for their group. From Dr.Unongo's statement, there is no second guessing that  the District Head didn't speak on behalf of the conclave of self anointed northern Nigeria elders.
Dr. Unongo's declaration suggests that Prof Abdullahi is an imposter that illegally used the platform of esteemed club of NEF to support a felonious and morally bankrupt ultimatum. Therefore, Prof Abdullahi is their comrade-in-crime, his name must be included in the list of those to face arrest and prosecution. And the old Prof should be in the net with immediate alacrity.
After reading your resolved of 7th June 2017 we wrote a commendation letter to you and encouraged you to walk your talk to deter others nursing the ambition of hatching  events that will trigger another civil war in Nigeria. Since then, we have glued our eyes to news bars and pay attention to electronic media without hearing the news of any arrest, let alone prosecution of these jackals of disunity.
Effecting arrest of these people shouldn't be a Herculean task, for obvious reasons. First, somebody with a specific address applied for the venue of the event. Second, somebody approved and received payment for the usage of the venue.Third, somebody gave somebody the key to the venue of their meeting. Four, the same process unfolded when they addressed another press conference that reinforced their earlier position. Some radio and television stations even conducted interviews with them via the telephone. With these multiple leads and footprints, arresting them should be a matter of minutes or hours not days. Thus, we are struggling to know why they are still walking free.
Mr. Governor, we are entertaining this fear because of what happened in the cases of Audu Maikori/Luka Biniyet ( in February of 2017) and Alh Haruna Usman versus Nigeria Army (in March of 2017). These two incidences border conscious or unconscious making of statements that were  not anchored on realism on ground. Despite similarities of these incidences, you disgracefully cum selectively   acted on Audu/Biniyat's case and deliberately looked the other way on Miyatti Allah versus Nigeria Army's​ case. No special wisdom is needed to know why you adopted two dispositions on cases with similar ingredients. Ethno-religious sentiment guided your decisions,period.
Similarly, you went on a live Television programme (Hardcopy Channels TV) and tagged the leadership of Southern Kaduna Peoples Union (SOKAPU)  an umbrella organization of all Southern Kaduna ethnic groups  bigots because of their loud cries against the semi-genocide perpetrated by a Fulani Militia you openly accepted communing and compensating in foreign climes. The same you wore a deaf ear when Miyyati Allah and their kingpins acknowledged masterminding killings in some villages of Southern Kaduna. You refused to use your power of idioms and phrases coinage to reel-out a judgement on them.
It is clear from these cases that, you are practicing a specie of apartheid system in Kaduna. A political setting where ones ethnicity and religion determines which right he/she enjoys. No wonder all the people you have thus far arrested and persecuted pillared  on your shallow intellectual definition of hate speech, bigotry and fanatism, are all Christians and mostly people from Southern Kaduna. This is illegal and morally debasing because you took an oath on 29th May 2015 to treat all manner of persons equal as engraved in our 1999 constitution( as amended).
You can not Make Kaduna Great Again by institutionalizing an apartheid system in a democratic clime. And by suppressing, repressing, crudely  subjugating and maltreating people who don't share your faith or exploitative elitist political ideology.
History and posterity shall never be kind to you. Don't ever lose sight  of the fact that the wicked goddess of vengeance has a long memory that never forgive nor forget. Kindly keep in mind that you must account (in local and international courts) for most of these heinous acts when your tenure and immunity expires by 10am of 29th May 2019.
–
Dr. John Danfulani
Chairman Centrum Initiative For Development And Fundamental Rights Advocacy(CEDRA),
P.O.Box 13777 Barnawa Kaduna.