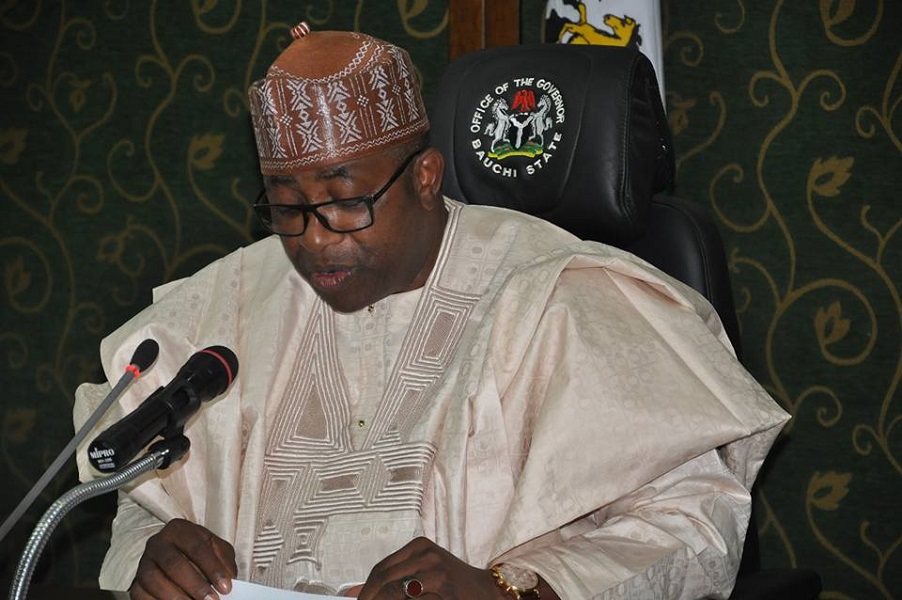 Governor Mohammed Abubakar has asked his State Commissioner of Education, Engineer Nuhu Gidado to make a quick assessment of the level of dilapidation of Government Secondary School, Giade and the logistics requirements for the immediate commencement of renovation of the School.
According to a press release issued by Press Secretary to the governor, Mr. Abubakar Al-Sadique says the Governor who paid an unscheduled visit to the school, expressed his displeasure over the level of neglect of important social institutions in the State that led to the rot in the school which was established in the second republic by the administration of late Governor Abubakar Tatari Ali.
The governor restated that education is the only enduring legacy that can be bequeathed generations, but observed that the sector was not accorded the desired attention by the past administration.
"We have seen the level of dilapidation in this schools, especially in the students' hostels where students are left to sleep and receive lectures on bare floor, make shift kitchen where food is prepared for them, among others. Honestly, this school does qualify for a school". 
He said the 38 year old Government Secondary School, Giade just one classical example of the neglect institutions in the State suffer under the past administration.
"This is the way we have inherited most schools and hospitals from the past administration. Government Secondary School Giade only symbolizes the state of dilapidated structure inherited, but Insha Allah something is going to be done very soon", governor Abubakar assured.