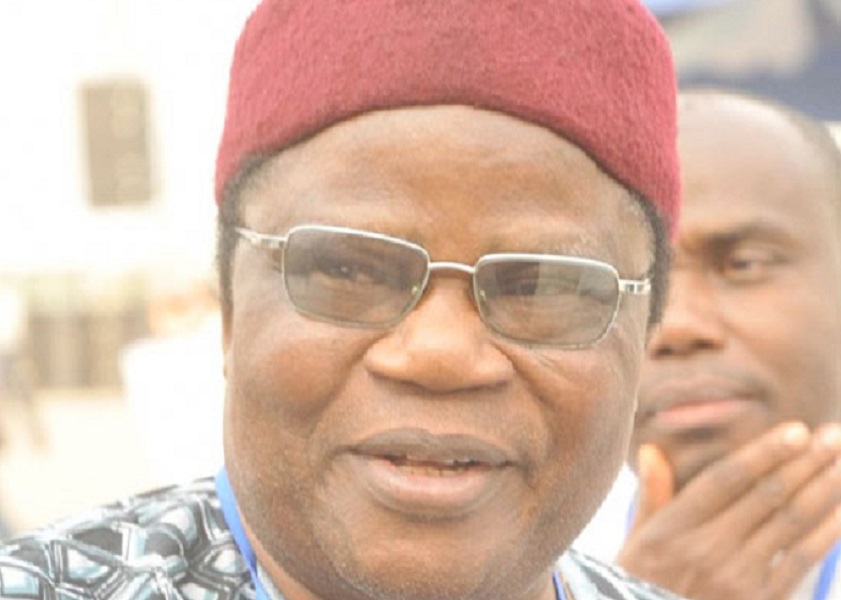 Some prominent members of the defunct Congress for Progressives Change (CPC) have expressed disappointment in the recent appointment given to the former national chairman of party Chief Tony Momoh by President Muhammadu Buhari.
Chief Momoh, who was a former Minister of Information was last week announced as the chairman of Governing Council University of Jos.
But reacting to the appointment on Monday through a statement signed in Abuja by national coordinator of Southern Mandate on behalf of other defunct CPC members in 17 states of the southern region, Comrade Ikonomwan Francis, said the appointment "does not befit our former National Chairman of CPC and therefore we reject it in totality."
The statement reads: "We, members of the defunct Congress for Progressive Change (CPC) in the seventeen states of the southern region in Nigeria under the auspices of southern mandate wish to express our dismay over the appointment given to Prince Tony Momoh as the chairman Governing Council of the University of Jos.
"We  want to state categorically that the appointment does not befit our former National Chairman of CPC and therefore we reject it in totality. Prince Tony Momoh today in the ruling APC has gone far, over and above "for himself alone" he should be given an Office or position that can empower his teaming followers and supporters across the country.
"In fact Mr. President is marginalising the core former CPC members in his appointment. As we speak now, how many of the founding NEC, state chairmen, and leaders of the former CPC are in his appointment?  We doubt if there is any. Imagine up till now, the likes of Engr. Buba Galadima, Sule Harmma, Sen. Rufai Hangai and host of others are not in his cabinet today. These are men who made prominent TBO (the Buhari Organization) Even all of them that is acclaimed to be CPC members in FEC today are not core CPC members, but they are decampees.
"We wonder why organizations like NPA, TETFUND, NDDC should be given to strangers who were not there when we were building and labouring? We have worked for Mr. President like an elephant but today we are eating like an ant which negates the saying that a child whose mother is in kitchen cannot be said to be hungry."
According to the statement, "if it is Prince Tony Momoh that made this choice of appointment, it is not acceptable to us as well. We understand his aged but he should have considered that he can no longer take a position for himself alone or are they asking all of us to start seeking admission in the University of Jos? What is in Governing Council of a University?"
The aggrieved former CPC members, however, urged President Muhammadu Buhari to revisit and ensure that Chief Momoh is given "a viable office we can always run to or he should not accept anyone in the first instance.
"The truth is that Mr. President is starving those that have labored for him in four consecutive elections. Imagine two years into his administration nothing to show for it, in terms of empowerment to core former CPC members. To say that we are hungry and angry is an understatement. If the way Mr. President is going about the empowerment of members of his party, then Politics is not worth playing."