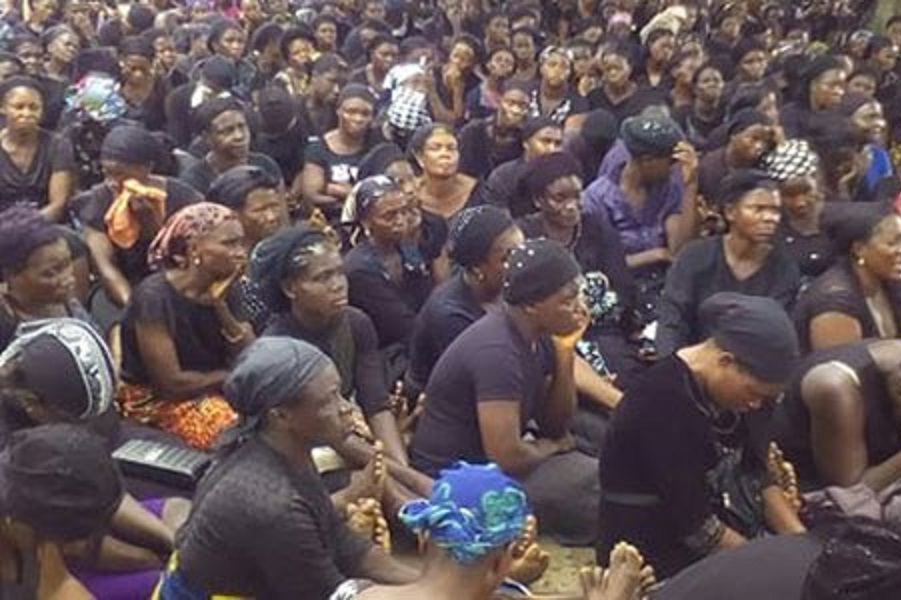 Ogoni women have expressed their disapproval of planned military occupation of Ogoniland under the guise of security challenges. Speaking to newsmen in Ogoni today, leader of the agitating women, Mrs Leedensin Daadan said it was shameful that the some Ogonis could think of no their alternatives to address a very simple security challenge and thought of using the military whose only pedigree in Ogoni is raping of women and gross human rights abuse.
Mrs Daadan said, "The army only rape women and abuse children each time they enter Ogoni. We and the children are the most vulnerable and will not accept any military occupation. We ill be willing to match against the military should any move to occupy Ogoni be contemplated"
Mrs Daadan said, the security situation was directly a fallout of the last election and suggest a political solution to the problem. The Ogoni woman leader said the situation in Ogoni had only been over-blown out of proportion maintaining that it is still possible for Ogoni leaders to explore a political solution.