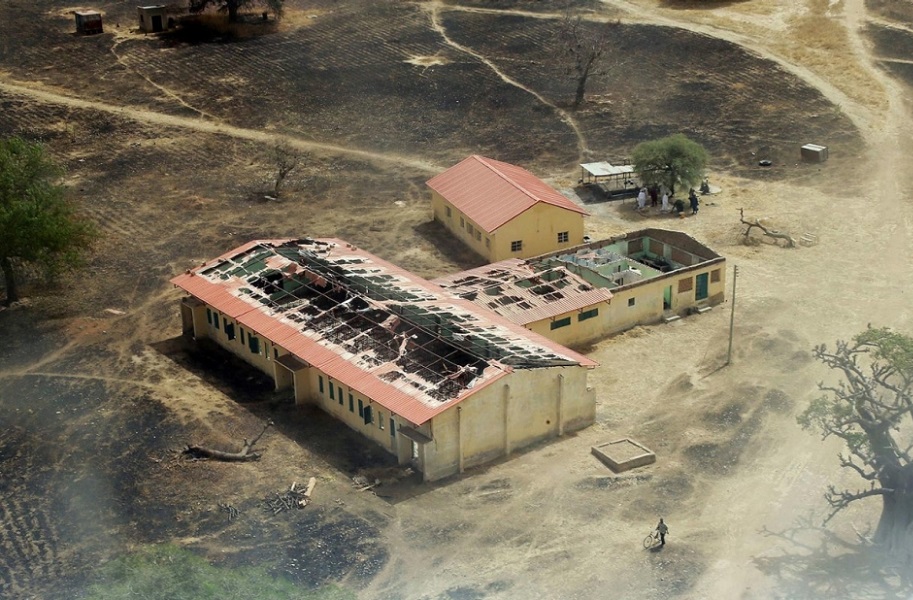 From Yahaya Audu, Bauchi
No fewer than 1500 schools in the North East, were destroyed by Boko Haram insurgents thereby preventing access to education for more than 400,000 children especially girls in the region
This was disclosed by the founding Director of Women Advocates Research and Documentation Centre (WARDC), Dr Abiola Akiyode Afolabi, at a town hall meeting on promoting security and safety of schools in Bauchi State held at Zaranda Hotel, Bauchi on Monday.
Afolabi disclosed that WARDC with support from the United Nations Democracy (UNDEF) and in partnership with Forward in Action for Education, Poverty and Malnutrition (FACEPAM), was addressing a magnitude of factors and issues that have continued to affect the safety of students and teachers in the region.
"Bauchi State has not been left of the attacks on education, in April 2014, the staff quartres and school  bus  of the GGSS Yana wete burnt up ashes, another girls school GGSS Tafawa Balewa,  had to be closed and the students distributed to other schools for fear of possible attack on the school.Let us not forget the kidnapping of of over 200 girls from GGSS Chibok Borno on State on April 14, 2014," she observed .
She disclosed that five schools  were used for military purposes in Bauchi  State by Boko Haram while three  were used by the Nigerian security forces since April 2014 calling for policy direction  by government and urgent intervention on issues of security and safety by stakeholders.
She said many schools were porous and unprotected as safety have not been priotised or utterly neglected and faced with low community support and ownership of schools by communities in which they are located
"In the light of the insurgency, education continues to bear a major burnt as it has been a major focus of the attack. These attacks include violence against major educational facilities,  students and education personnel.  Sadly,  such attacks and threats of attack,  cause severe and long lasting harm to individuals and societies,"she said.
She lamented that the voices of the communities and school users  have not been heard,  saying  that WARDC is working to address  the challenge of safety and security in schools in Bauchi,  Borno and Kaduna and the Federal Capital Territory (FCT)
Afolabi said : "All over the country and especially in the communities and states in distress, where  education is under threat there are no existing models for safe and secure schools  to borrow from while "communities are weak and  therefore unable to respond appropriately to challenges that threaten the education and future of their children.
"There are also no dialogue or engagement between communities,  CSOs,  other stakeholders, no existing structures measures to guarantee the safety and security of school children by providing practical guidelines and plans of action in the face of attacks"
She said the WARDC project in Bauchi State with support from UNDEF and in partnership with FACEPAM, has carried out community dialogue,  set up steering committees on safe and secure schools in the state, research and threat assessment of schools and consultative forums with communities and developed minimum standards and implementation of safer school initiative to address the problem.
Speaking on the draft minimum standard guidelines on safe and secure schools, representatives of schools and communities drawn from Bauchi,  Bogoro and Tafawa Balewa Local Governments Areas during the town hall meeting agreed on the need for compulsory safety plan to be initiated in schools in the state.
Other safety and security measures advocated by schools and communities included quick response of community to any attack, regulating access to school movement and assembly, engagement of trained security guards among others