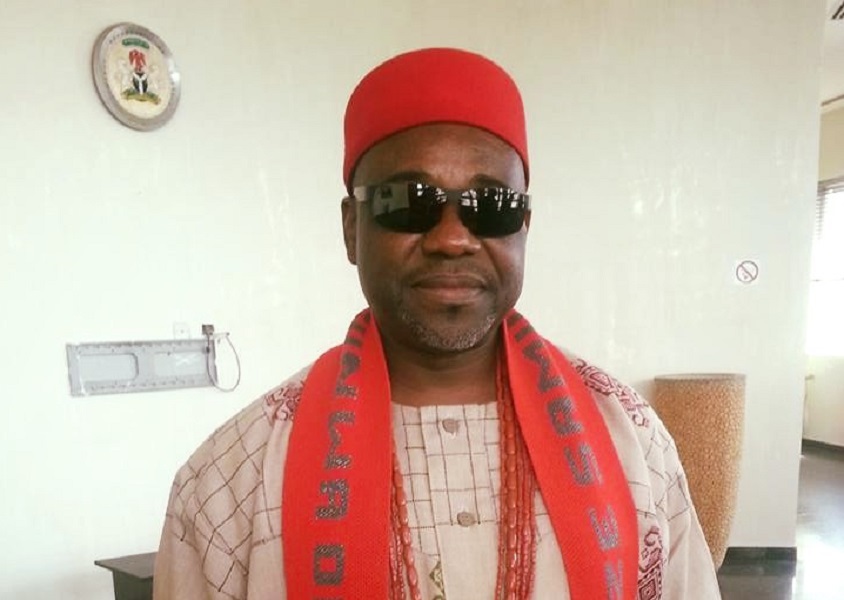 The chairman of the Imo State Council of Traditional Rulers popularly known as Eze Imo, His Royal Highness, Eze Samuel Agunwa Ohiri would have either been in the hospital receiving treatment or in the morgue but for the intervention of security details attached to him.
The monarch, who is the traditional ruler of Obi Orodo community in Mbaitoli Local Government Area of the state, would be thanking his security details for preventing angry youths from lynching him.
The incident, occurred on Thursday, February 9, 2017, when the monarch had gone home to address the people of the community following an announcement for a general meeting was made by him through the town union leadership at the community's primary school.
Trouble started when Eze Ohiri came to the meeting and started telling the people of the need for all the taxable adults to pay the N3000 development levy imposed on communities by the state governor, Owelle Rochas Okorocha.
He told them that the government might deny the people of the community the ongoing free education if the community did not meet up with the payment which would amount to N6million per community.
As the monarch was still addressing the people, one of the angry youths at the meeting,  simply identified as Inno, rudely disrupted the address and started venting his spleen on the monarch and Governor Okorocha.
Inno, who claimed to be an unemployed graduate in the last five years but turned to okada riding, started shouting towards Eze Ohiri, said nothing would ever make him pay the levy and that whoever the monarch would use as task force to enforce the collection of the levy, would be a dead man if not careful.
His shouts encouraged others who were visibly angered by the introduction of the levy and they started charging towards the high table to drive home their points, a situation that led to Eze Ohiri's security details whisking him away immediately.
Several appeals for calm by some elders in the community, felt on deaf ears, as the youth insisted on dealing with the monarch before he was driven out of the place.
After the monarch was whisked away, some elders started talking in groups, condemning the imposition of the latest tax by government and said this was another way the governor wants to pitch the traditional ruler against their subjects.
One of them said: "This governor should have considered the high tension in the land occasioned by the biting economic recession. People find it difficult to feed or meet their daily domestic demands. The poverty is so pervasive that most of us here can no longer give a helping hand to our relatives."
It will be recalled that Governor Okorocha had last year directed all taxable adults in the 27 local councils to pay N3,000 as development levy, adding that each of the644 autonomous communities must have at least 2000 registered adults to enable them exist as a community.