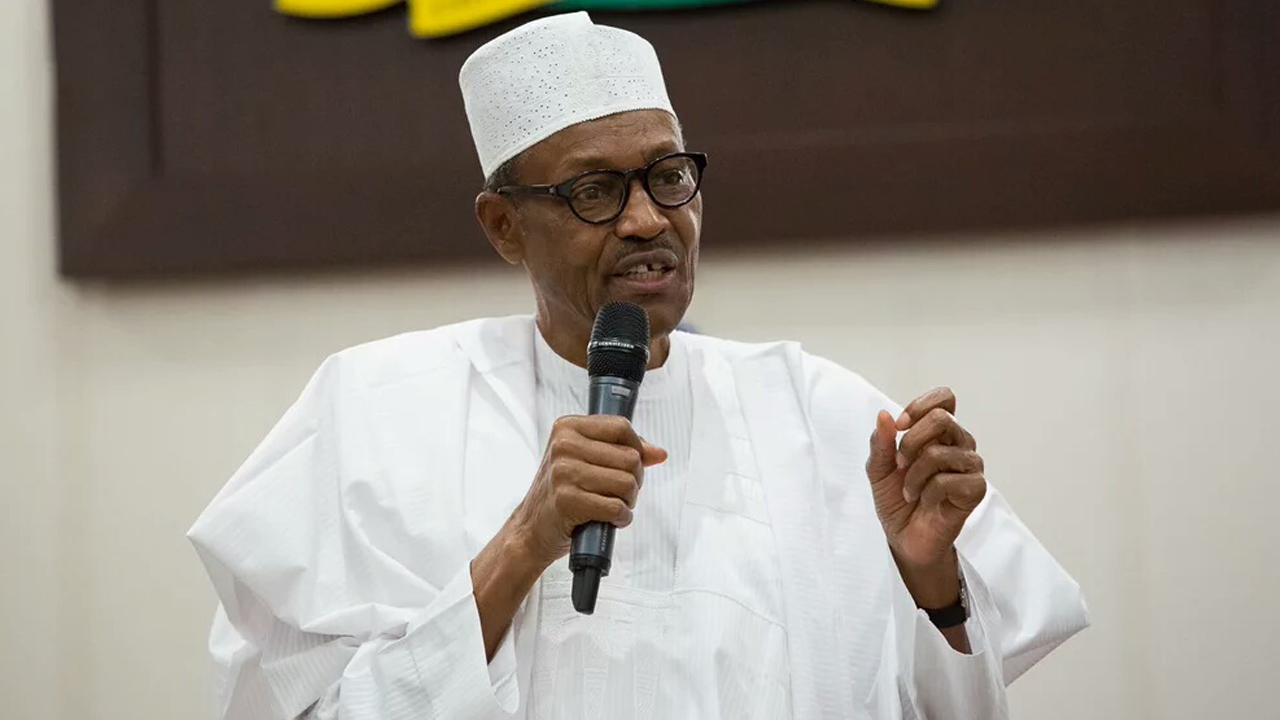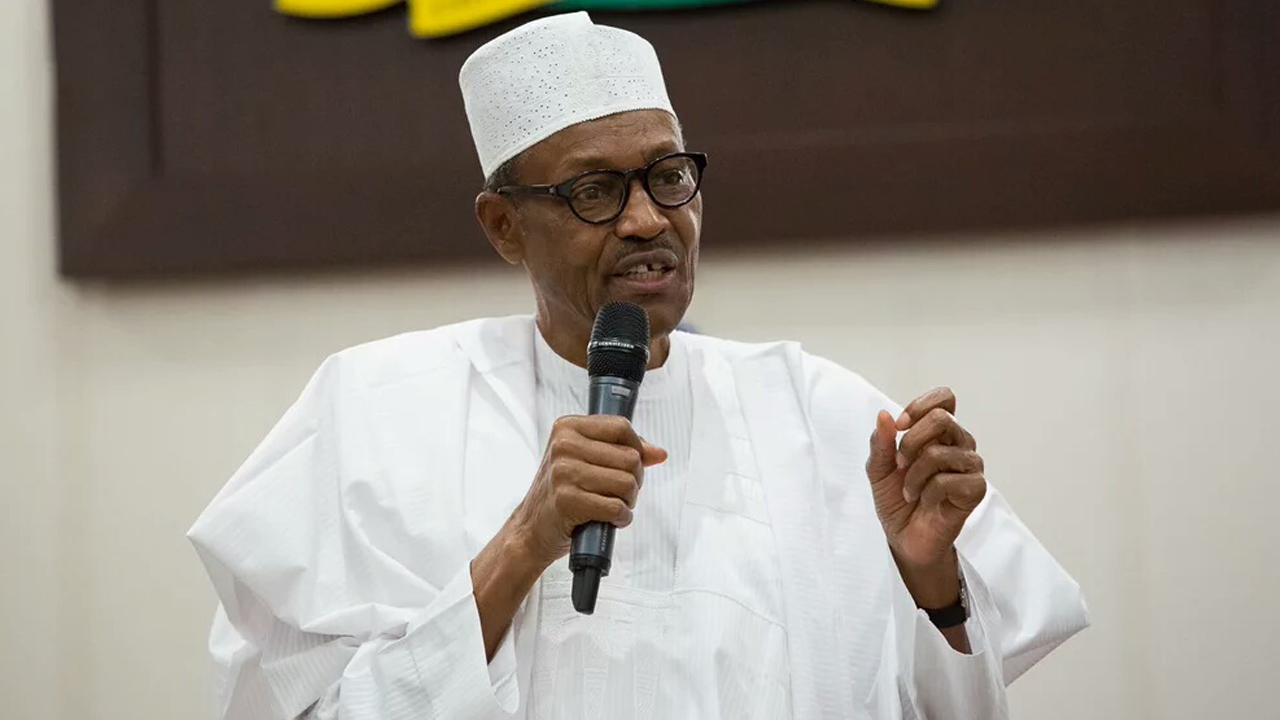 Two civil rights organisations, International Society for Civil Liberties and the Rule of Law and the South East Based Coalition of Human Rights Organisations, have called on the South East Governors and a National Assembly legislators to intervene and stop militarisation and extortion in Igbo Land.
They said it was part of orchestrated plans by them to collapse the 51years Old Onitsha Niger Bridge; a major gateway to Igbo Land, under the guise of Python dance.
It reads: We make bold to say that the ulterior motives behind the referenced despicable and condemnable operations are for the purpose of Jihadism and Ethnic Cleansing. Others are to causesocial and economic strangulation of the Southeast Zone andcollapse of Onitsha Niger Bridge built since 1965; for the purpose of cutting off the Igbo Land from the rest of the country; using the Southeast Roads as illegitimate money making venture by way of collection of illegal roadblock tolls and extortion; depriving the Christian dominated Peoples of the Southeast and the South-south Zones particularly those living outside the Zones of their sacred and constitutionally guaranteed rights to worship their Christian Religion and commemorate the birth of their Savior Jesus Christ by blocking and torturing them from returning to their ancestral homes by way of total blockage of the ailing Niger Bridge and deliberate creation of indiscriminate roadblocks; pushing the law abiding Igbo Race to the wall and forcing them to adopt radical reprisal approaches to pave way for full blown genocidal Jihadism against the Race.
It is recalled that on Monday, 28th of November 2016, the Nigerian Army, dominated by Jihadist elements; dubiously announced the mass deployment of troops and equipment to all strategic roads and commercial centers including motor parks in Igbo Land, in the guise of "Operation or Exercise Python Dance"; saying it is targeting "MASSOB, IPOB, Fulani Herdsmen, Kidnappers and Armed Robbers". Before the dubious announcement, the Southeast or Igbo Land waslaid under siege with not less than one hundred military and navy roadblocks and not more than 1000 police roadblocks scattered on all strategic roads and routes in the Zone. The link below contains the first army statement under reference: 
http://newsexpressngr.com/news/31295-Army-reads-Riot-Act-to-IPOB-MASSOB-herdsmen-others.
In response, the Southeast Based Coalition of Human Rights Organizations (SBCHROs) and the Intersociety, issued a joint statement, dated 30th of November 2016, condemning in its entirety and totality the action of the Jihadist Nigerian Army. The said statement of ours triggered off public outcries and more informed reactions; forcing the army through its 82nd Division in Enugu to issue another contradictory, defenseless and watery statement; claiming professionalism and routine in-service exercise. The link below contains the second army statement, issued on Friday, 2nd December 2016: http://www.newsexpressngr.com/news/31490-Army-clears-air-over-operation-Python-Dance-in-South-East-16. In all these, the more the Jihadist army tries to justify its claims behind the atrocious operations, the more its ulterior motivesare exposed.
We have, contrary to the claims of the Jihadist Army, investigated, found andcome out with the following 37-Points Of Facts; shaming, rubbishing and exposing the false claims and ulterior motives of the Jihadist Nigerian Army and the Police: (1) That the Jihadist Nigerian Army raised false insecurity alarms in the Southeast with ulterior or dubious intents; (2) that street protests are not armed rebellion or traditional street crimes of kidnapping, armed robbery or murder, etc; (3) that IPOB and MASSOB are not armed opposition groups waging war against the Federal Republic of Nigeria or any part thereof; (4) that Southeast Zone is the most peaceful Zone to live in Nigeria; as clearly attested to by a recent UN Report and it is not a war zone or a zone at war with the Federal Government or Federal Republic of Nigeria; (5)that there are no security threats of unprecedented proportion or Northeast magnitude in the Southeast Zone warranting the present military siege or police state in the Zone. 
(6) That  the Jihadist Nigerian Army is crude and an illiterate army with no knowledge of the meaning and definition of Rules of Engagement; (7) that the Jihadist Nigerian Army has  continued to criminalize and stigmatize thenonviolent activities of IPOB to the point of saddening and alarming proportions; (8) that while the Southeast, which is a Zone in peace and non war Zone is being hunted, persecuted and pushed to the wall; the troubled Zones like Northeast and violent groups like the Fulani Janjaweed are being cuddled, petted and protected (i.e. see military roadblocks along Umuahia-Aba Federal Road and blanket protections provided to Fulani cattle rearers and their herds of cattle where cattle are valued more than lives of road users on Southeast Roads).
(9) That the Jihadist Nigerian Army and its Commander-in-Chief are killing, wounding, torturing and persecuting citizens of the Southeast Zone that have chosen nonviolence and law abiding living; whereas violent entities and Zones including Boko Haram and Fulani Janjaweed are being rewarded and given presidential treat and protection; (10) that there are no credible official crime statistics from the Nigeria Police Force in the Southeast Zone, detailing the patterns and trends of violent crimes such as kidnapping and armed robbery in the Zone; showing increase or decrease; warranting the involvement of the  Jihadist Nigerian Army in the flooding of the Zone with troops and weapons.
(11) That soldiers are not professionally trained to catch kidnappers and armed robbers or arsonists or burglars or rapists; or engage in fighting street crimes and they do not have mental and ICT expertise to do same; (12) that hiding under the guise of "fighting kidnappers and armed robbers" as a cover to actualize their Jihadist intents have been exposed and shamed; (13) that the Jihadist Nigerian Army resorted to such useless and mockery excuses as a cover to execute their Jihadist and ethnic cleansing operations; (14) that the use of Fulani Herdsmen by the Jihadist Nigerian Army as one of the excuses for invasion of the Southeast is deliberate and a further cover to be hidden under to perpetrate its planned unprovoked war or mass killing and torture mission.
(15) That the Fulani Janjaweed or Herdsmen have massacred over 140 defenceless Christians in Southern Kaduna alone, in the past six months; yet the  Army turns  blind eyes; likewise similar massacring of hundreds of othersin Agatu (Benue State), Nimbo (Enugu State), Akokwa (Imo State), Asaba and its environs (Delta State) and reported ongoing massacre in Abia communitiesof Abia State, etc; with the  Jihadist Nigerian Army looking the other way; but wasting unnecessary energy and weaponry chasing, massacring, wounding, torturing and persecuting defenceless Igbo-Christians in furtherance of its Jihadist and ethnic cleansing.
(16) That the Jihadist Nigerian Army operation by way of total blockage of the 51years Old Onitsha Bridge; a major gateway to Igbo Land, is solely meant to collapse and sink the Bridge so as to cut the Southeast Zone off from the rest of the country; when it ought to know that the Bridge critically needs round-the-clock decongestion and lesser traffic gridlock especially in this critical festive period; (17) that the operations of the Jihadist Nigerian Army are deliberately commenced this crucial festive period in Igbo Land so as to punish, torture and persecute the Igbo Race for being predominant Christians and deprive them of their sacred rights to commemorate the birth of their Saviour Jesus Christ; (18) that the Army operations are also meant to strangulate the Igbo Race or Southeast Zone socially, culturally and economically.
(19) That the Jihadist Nigerian Army operations commenced in this crucial festive period in Igbo Land are geared towards creation of a sort of "Concentration Camp" by way of total blockage of the Onitsha Niger Bridge; particularly along Asaba-Niger Bridge and Niger Bridge-Onitsha Upper Iwekaaxis by trapping and jam-packing thousands of Xmas returnees with their families and livestock and other perishable items, so as to get them suffocated, fainted or died in their large numbers; (20) that the Jihadist Nigerian Army operations are also in crude and shameless response to the recent Amnesty International Report on massacre of at least 150 Pro Biafra Campaigners by the Jihadist Army; a confirmation of Intersociety's earlier findings of the massacre by army and others of at least 250  nonviolent and unarmed Pro Biafra campaigners between July/August 2015 and May 2016.
(21) That the Jihadist Nigerian Army's response is in the form of show of shame, force and impunity; (22) that the Jihadist Nigerian Amy operations are designed to inflict the Igbo Race with psychological torture and permanently treat them as a conquered people and further massacre them on  the road with impunity in addition to over 250 unarmed and defenceless Igbo citizens and over 300 others it massacred or terminally wounded since July/August 2015; (23) that the Army operations are purely an army of occupation designed to occupy the Southeast permanently with attendant atrocious and butchery outcomes.
(24) That Intersociety and SBCHROs' reason for referring to the Nigerian Army as "Jihadist Nigerian Army" particularly in the Southeast Zone, follows total takeover and domination of its command and rank and file by officers and citizens of northern Muslim background or Hausa-Fulani hegemony who are filled with intolerance, crude and butchery mindsets; whereby the GOC of the 82nd Division in Enugu: Major Gen Ibrahim Attahiru; the Deputy Army Spokesman of the 82nd Division: Col Sagir Musa and his predecessor, Col HamzaGambo; the Commandant of the 302 Artillery Regiment, Onitsha, Col Isa Abdullahi Maigari; the leader of the military massacre operation of 29th and 30thof May 2016 at Nkpor, Onitsha and Asaba; Major M.I. Ibrahim of the Military Police; and the Commander of the 144 Battalion of the Nigerian Army at Ukwain Abia State; Lt Col Kasim Sidi Umar; who spearheaded the 9th of February 2016 massacre of over 30 IPOB members in Aba, are all from Hausa-Fulani Muslim background; likewise domination of other strategic command positions and over 70% of the rank and file or combatants by citizens of northern Muslim background.
(25) That another ulterior motive behind the Jihadist Nigerian Army operations in Igbo Land or Southeast Zone is for the purpose of criminal enrichment or illegitimate pocketing of hundreds of millions of naira from the Southeast Roads by way of organized road crime or roadblock extortion through open and closed sources; (26) that recent update of the Intersociety on road crimescommitted by police and military personnel (i.e. army and navy) clearly showed that there are not less than 200 military roadblocks and 1000 police roadblocks on Southeast Roads as at 4th of December 2016; (27) that in those roadblocks, various forms of extortion are applied to rob the motorists and other road usersat official gunpoint.
(28) That while soldiers and navy use structured form of extortion (i.e. hiring of civilians or garage touts to forcefully collect tolls on their behalf), the police use open method or direct extortion at gunpoint; (29) that the choice of Southeast Roads is because of its blue-collar nature or high commercial and cash transactions; (30) that as a result, the Jihadist Nigerian Army commanders and their foot soldiers in the Southeast Zone; with transmission of routine monthly brown envelopes (returns) to their superiors in Abuja; collectively and crookedly smile to bank on daily basis with tens of millions of naira derived from roadblock extortion; (31) that empirical evidence at our investigative disposal shows that the Nigeria Police in the Southeast Zone and its Roads had in the past 14 months or between October 2015 and December 2016, criminally collected and pocketed a total of N9.1Billion from roadblock extortion on Southeast Roads.
(32) That our updated checks as at today show that there are not less than 250 police roadblocks on Anambra's Federal and State Roads as well as its city roads and that each police roadblock extorts minimum of N50 note and average of N100 note from each commercial motorist; translating to at least N30,000 for each police roadblock per day; N7.5million daily from not less than 250 police roadblocks; N225million monthly and N2.7Billion per year; (33) that the same facts and circumstances are applicable to Abia State; another major blue-collar State after Anambra State; with its 250 police roadblocks criminally pocketing N2.7Billion per year; (34) that Imo State; a lesser blue-collar State, has at least 200 police roadblocks to its name; with each police roadblock pocketing not less than N15,000 daily; N3Million for its 200 police roadblocks per day, N90Million per month and N1.08Billion per annum.
(35) That Enugu and Ebonyi States with relatively white-collar or civil service sub culture, have at least 300 police roadblocks to their names on average of 150 each; and each of the police roadblock criminally pockets at least N15,000 per day and N4.5Million for the 300 police roadblocks per day; N135Million per month and N1.62Billion per year; on average of N810Million for each of the two States; (36) that in all, the police personnel at over 1000 police roadblocks mounted on Southeast Roads have between January 2016 and December 2016 criminally collected and pocketed from Southeast commercial road users a total of N8.1Billion; with Anambra State accounting for N2.7Billion; Abia State N2.7billion; Imo State N1.08Billion; Enugu State N810Million; and Ebonyi State N810Million; (37) that added to N1.03Billion criminally collected and pocketed between 21st October and 21st December 2015 by not less than 750 police roadblocks then on Southeast Roads; the total roadblock theft by the Nigeria Police Force in the past 14 months from Southeast Roads is N9.13Billion.  
Demands:  
In view of the foregoing, therefore, we boldly demand:
1. 
That the Southeast Public Office Holders particularly the elected Governors of 
Anambra
, Imo, 
Abia
, Enugu and 
Ebonyi
 States and Deputy Senate President Ike 
Ekweremadu
 should proactively rise to the occasion and take firm charge as the Chief Security Officers and Highest Legislative Officer of the Southeast Zone.
2. 
That in view of the Chief of Army Staff's Conference kicking off in 
Owerr
i
, Imo State from today,
 

Monday

, 5
th
 of December 2016, expected to last for days; the above mentioned public office holders should make maximum use of the opportunity to register their stron
g displeasure and disapproval against
 unwarranted militarization of the Southeast or Igbo Land by 
Buratai
 led Jihadist Nigerian Army
.
3. 
That the COAS, Lt Gen 
Turkur
Buratai
 should be boldly engaged and asked to explain the rationale behind out-right domination of the command structure of the Nigerian Army in the Southeast as well as its rank and file by officers and citizens of Hausa-Fulani Muslim background.
4. 
That the COAS must be made to reverse the dangerous trend and de-
Hausanize
 the art of combatant or infantry soldiering in the Southeast Zone or Igbo Land.
5. 
That the COAS must be told in strong and unmistakable language that Southeast will no longer condone and tolerate the age-long maltreatment by Nigerian Army as "a conquered territory and people".
6. 
That the Southeast Public Office Holders above mentioned should meet President 
Muhammadu
Buhari
 with a fluent Hausa Language interpreter to demand his inexplicable hostility towards the Igbo Land and Igbo Race and prevail on him to demilitarize the Southeast Zone.
7. 
That the Southeast Public Office Holders
 must insist during the COAS visit to Imo that he must order for the de-blockage of the ailing Onitsha Niger Bridge before he leaves the Igbo Land so as to save the Bridge from imminent collapse
 and facilitate free movement of people and vehicular particularly during Xmas and New Year period
.
8. 
That w
e understand that the said Jihadist Army commanders including the Commandant of Onitsha 302 Artillery, Col Isa 
Abdullahi
Maigari
 and the 82
nd
 Division Deputy Army Spokesman, Col 
Sagir
 Musa visited the 
ailing Niger Bridge yesterday, being 
Sunday

, 4
th
 December 2016)
 between

10.30am and 11.30am

 following our advocacy pressures and "offered to reduce the blockage for their safety"; this we totally reject and insist on total removal of all the military drums and freeing and decongesting of the all routes into and out of the aili
ng Bridge. This is a matter 
of must; not 
palliative
 or 
adhoc
. 
9. 
That the COAS must be prevailed upon to order his "
Dogari
" combatants at the ailing Niger Bridge to disappear from the centre of the roads linking the ailing Bridge and retire to tents built for them beside the 
Ojukwu
 Statue
 to watch over people and vehicular movements
.
10. 
That the Southeast Public Office Holders
 under reference should firmly engage
 the COAS, the Chief of Naval Staff and the Inspector General of Police
 concerning the extortionist and other criminal activities of their personnel deployed to Southeast Roads; for the purpose of abolishing all forms of criminal tolls or roadblock extortions.
11. 
That all the military and police roadblocks on Southeast Roads should be reduced to 
5%
, if not total abolition
 because empirical evidence has clearly shown that the more increase in
 military and police roadblocks in the Zone,
 the more increase in State-actor and non-State actor crimes (i.e. steady increase in Fulani 
Janja
weed
 attacks despite indiscriminate
security roadblocks).
12. 
That the Southeast Public Office Holders under reference should set up a joint commission of enquiry to look into the army led massacre of not less than 250 Pro Biafra Campaigners as well as killings by the Fulani 
Janjaweed
 or armed Herdsmen in various parts of the Southeast Zone or Igbo Land.
Yours in the Service to Humanity,
Emeka Umeagbalasi, Board Chairman
International Society for Civil Liberties & the Rule of Law (Intersociety)
Mobile Line: +2348174090052
Email: info@intersociety-ng.org
Chinwe Umeche, Esq., Head, Democracy & Good Governance Program
Mobile Line: +2347013238673
Obianuju Igboeli, Esq., Head, Civil Liberties and Rule of Law
Mobile Line: +2348180771506
Co-Signed By: 
1. 
Comrade Aloysius 
Attah
 (+2348035090548)
For: Civil Liberties Organization, Southeast Zone
2. 
Comrade Vincent 
Ezekwume
 (+2348171793911)
For: Civil Liberties Organization, Anambra State Branch
3. 
Comrade Peter 
Onyegiri
 (+2347036892777)
For: Center for Human Rights & Peace Advocacy
4. 
Comrade Samuel 
Njoku
 (+2348039444628)
For: Human Rights Organization of Nigeria
5. 
Engineer Rufus 
Duru
 (+2348037513519)
For: Global Rights & Development International
6. 
Comrade 
Chike
Umeh
 ( +2348064869601)
For: Society Advocacy Watch Project
7. 
Obianuju
Igboeli
, Esq. (+2348034186332)
For: Anambra Human Rights Forum
8. 
Comrade Alex 
Olisa
(+2348034090410)
For: Southeast Good Governance Forum
9. 
Jerry 
Chukwuokoro
, PhD (+2348035372962)
For: International Solidarity for Peace & Human Rights Initiative
10. 
Mr. 
Tochukwu
Ezeoke
 (+447748612933)
For: Igbo Ekunie Initiative (Pan Igbo Rights Advocacy Group)
Note: This letter is communicated through closed and open modes; meaning that it has both enveloped and open versions with same contents meant for its specific recipients.