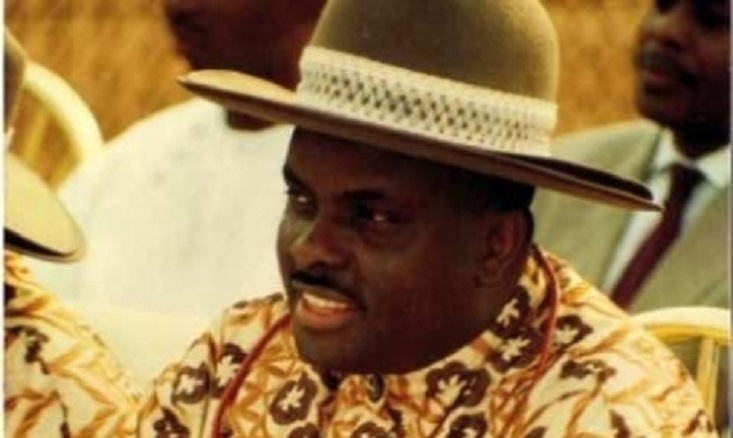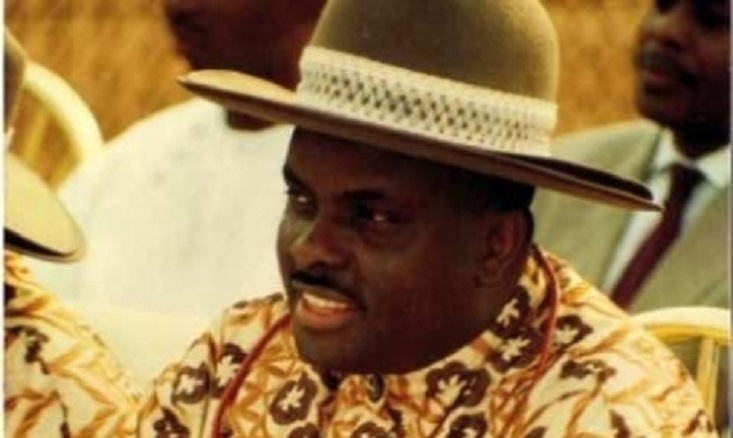 The Senator representing Delta North Senatorial District in the Hollowed Chamber of the National Assembly (NASS), Peter Nwaoboshi, has come under serious attack and has been described as a politician embedded with hypocrisy.
The attacks is coming following several careless comments and boast made by Nwaoboshi in London while celebrating the release of ex-convict former governor of Delta state, Chief James Onanefe Ibori from the UK prison.
Senator Nwaoboshi who travelled from Nigeria to London to celebrate the release of Ibori from UK prison was caught on tape bragging in the midst of Ibori and political associates about how Ibori while still serving his 13-year prison term in the UK prison made him Senator, made Saraki Senate President and Dogara, the Speaker of the House of Representatives.
Senator Nwaoboshi also bragged about his position as the senate committee chairman on Niger Delta Development Commission (NDDC), his 'strong' voice in the national assembly as well as how Ibori made his own daughter a state house of assembly member and anointed two governors in the state.
Speaking on Senator Nwaoboshi's bragging, a former house of representatives from Delta state who pleaded for anonymity described Nwaoboshi's comments as unfortunate and shameless.
"Peter Nwaoboshi is shameless, we have seen the video in circulation showing Nwaoboshi being the first to publicly eulogies James Ibori on his return from prison. What an irony. The world can now see who and how shameless and corrupt is Peter Nwaoboshi. It is on record that Nwaoboshi strongly opposed Ibori in producing his successor by teaming up with Dr. Ahmadu Ali and E. K. Clark to support Godwin Obielum.
"That incidence was the beginning of E. K. Clark's formation of Delta elders who were the main group after Ibori, when he left office. And Nwaoboshi was fully with the group. You can see that the level of hypocrisy in Delta State is very high. Is this not the same Peter Nwaoboshi who joined forces with Pa E.K Clark and certain Urhobo leaders to spearhead the incarceration of Ibori and now praising him to high heavens?
Also speaking in confidence with 247ureports.com, a senator representing one of the Delta state senatorial districts in the red chambers expressed disappointment over Nwaoboshi's outburst saying that a severe sanction may be slammed on Nwaoboshi to curtail such future outburst.
"Please I don't want to be quoted now but Nwaoboshi will face a serious sanction from the national assembly for that embarrassment caused the leadership of both legislatures. For the now no more comment he will definitely be sanctioned to checkmate his Nwaoboshi's excesses", the senator said.
The senator confided in our reporter that the leadership of the national assembly has taken time to watch the video clip which has gone viral on social media and the leadership was not happy for what it considered shameless and drunken attitude of Nwaoboshi.
It was learned that Nwaoboshi's outburst has caused a serious political stir in the national assembly which has been described as a big embarrassment to the nation and the upper legislature especially now that the fight against corruption is at the front burner.
Also reacting to what he called Nwaoboshi's display of hypocrisy, a Senior Special Adviser to governor Ifeanyi Okowa of Delta state who pleaded anonymity stated that Nwaoboshi's outburst was a mere sycophantic drama as no one has forgotten his war against Ibori's choice of Okowa as senator.
"Nwaoboshi rushing to London to celebrate the release of Ibori was a mere face saving mission. Everybody know how Nwaoboshi was strongly opposed to Okowa's bid to become a Senator whereas Okowa was Ibori's candidate for that seat.  Nwaoboshi led the campaign of Dr. Mrs. Maryam Ali and was a very bitter opposition to Okowa.
"Did Nwaoboshi visited Ibori in prison? Yes. To beg for his nomination as Senate candidate for Delta North. Finally Nwaoboshi has also revealed how Ibori made Bukola Saraki the Senate President and Yakubo Dogara the Speaker of House of Representatives from prison. What a shame on the National Assembly. You can't deceive Ibori with your sweet and savoury tongue, you are a betrayal and a snitch", Okowa aide said.
Meanwhile, the state government has said she was happy with the release of the erstwhile governor after serving jail terms.
The government made their position known through the Commissioner for Information, Mr Patrick Ukah, at the last POST EXCO briefing at the Press Centre, Government House.