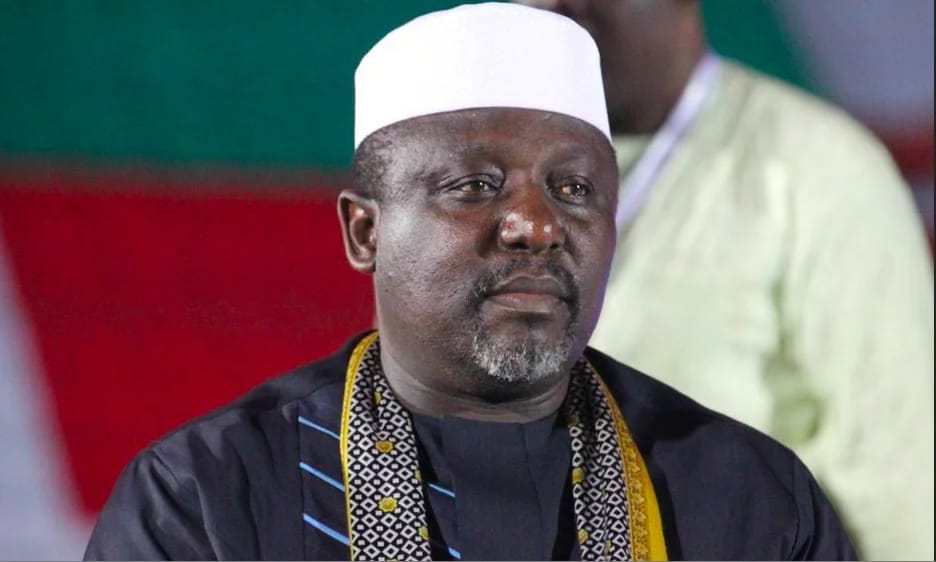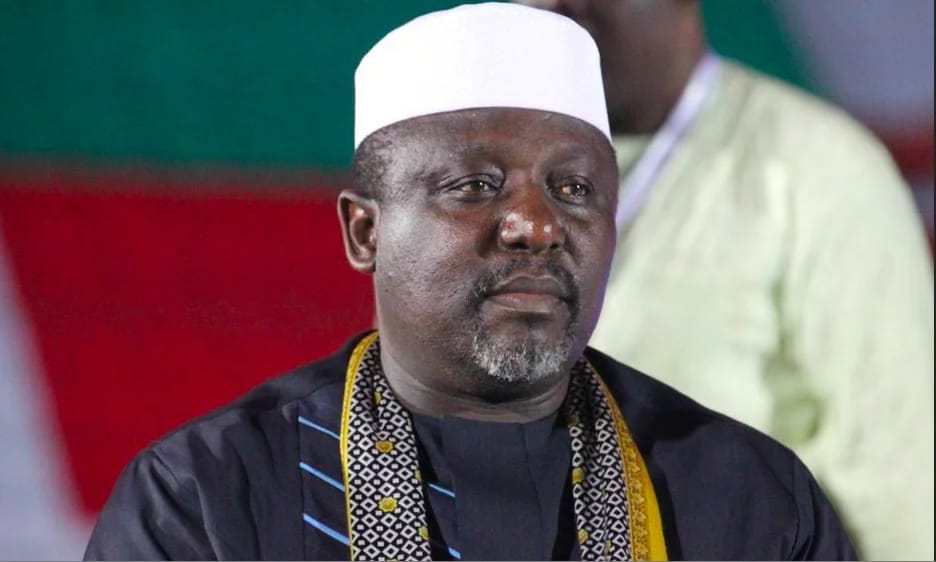 Government Of Imo State
Press Release
– PAYS SALARIES UPTO DECEMBER
– N16.2B TO BE SPENT ON THEM
The governor, Owelle Rochas Okorocha has said that by 2017, APC will take over Anambra State in a free and fair election, and Anambra State would become the second APC State in the South-East, adding that with the entry of Prominent Igbo sons into APC, like Orji Uzor Kalu, Senator Ken Nnamani and others, APC won't leave any stone unturned in the South-East.
Governor Okorocha had spoken when he met with Journalists in the State at his residence on December 14, 2016, adding that the South-East geo-political zone could not afford to be outside APC in the current dispensation especially when the Igbos are known for wise decisions.
Governor Rochas Okorocha also informed that his administration would pay all the arrears of Pension to the Pensioners in the State this December, and has also begun to pay workers in the State their November and December Salaries, adding that already, N16.2 billion is on ground for these payments, while the government intends to complete the payments before December 20, 2016.
The governor explained that following the agreement between the Pensioners and the government, Pensioners from grade level one to grade level six would receive arrears of their Pensions one hundred percent, while those on grade level seven and above would receive forty percent of the arrears, Stating that the arrangement was to enable the government pay and close the chapter of arrears of pensions in the State.
The governor complained that the Pension bill of the State every month is N1.4billion, which he describes as the highest in the South-East, if not the whole country, stating that by next year, the government would set up a committee to review the entire Pensions in the State, stressing too that the government has refused to borrow for any reason.
His words, "The good news to all Imolites is that all Pension arrears will be cleared this December 2016. One of the great things we have done is by using the State development Councils (SDCs) which was inaugurated two months ago to reach the communities. I have sent the SDC members to compile names of all Pensioners and they are returning their forms so quickly. We are realizing the cases of people who died recently as we intend to pay them their bulk pensions till December".
He continued "By January we are going to review the entire pension system, comparable with other states of the federation. Take for instance Kano with forty-four (44) local governments and one of the largest States in the country has a pension bill of N779 million while Imo has a pension bill of N1.4 billion. This is unthinkable and unimaginable. We have put up a committee to look into the issue with a view to come out with a functional pension scheme".
Governor Okorocha further stated, "We have decided to come up with a new pension payment skill but the same with any other state in the Federal Republic of Nigeria. Whatever other states pay, we will pay. In the current payment, pensioners on grade level 1 – 6 will receive their full pension arrears till December 2016, while those from level seven to seventeen, especially those that receive up to 200 to 500 naira monthly will receive 40% of their total pension arrears till December".
"On salary of Imo workers, we are paying the salaries of November – December to enable the people have the best of Christmas. Imo State government have paid November to December Salaries of all Imo workers. Since last month, we started paying 100% to workers between level 1 to 6 as against agreement reached with labour which says 30% and 70% but we found out that those workers between from level one to level 6 are earning small, and labour said we should pay from our own 30 percent to make up that 100% which we have done".
"All pensions and salaries will be paid to date which will cost about 16.4billion naira which will revolve around the State this Christmas period".
"In terms of urban renewal, Imo State is one of the fastest developing states in the Country, as work is going on every day and night. This is not happening anywhere in the country. We are proud to say we have tried to manage our resources with vision and we are giving our people the much needed dividends of democracy. Our urban renewal project is coming up very fast that people are wondering where the money is coming from, be it known that Imo State is not borrowing any money anywhere, it's just prudent and judicious use of state resources". The governor added.
Chief Press Secretary to the Governor