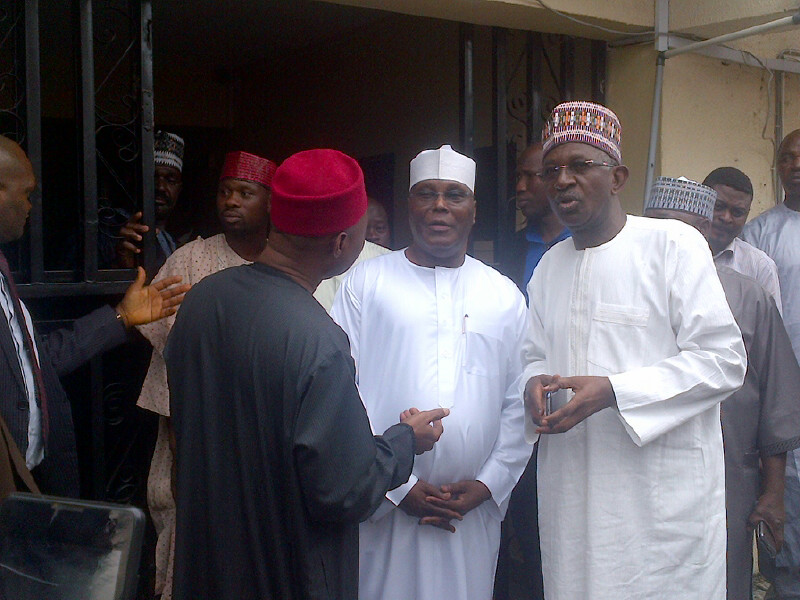 The National Leader of All Progressives Congress (APC) Bola To u but,  has told the former Vice President Still Abubakar, the country and the people are craving to have him.
In a statement to congratulate the former Vice President, Tinubu urged Atiku not to relent because the country need him.
"Do not relent because Nigeria needs you and others like you to continue to make life more meaningful. We must continue to explore common grounds towards promoting the common good.
"I write to felicitate with you on the attainment of the proverbial age of three scores and ten, 70. Your life has been a life of service to your people, your country and the causes you believe in. Nigeria has been well-served by your stewardship and leadership.
"Your steadfastness in walking the democratic path sets you apart as a leader with substance.
"Your passion for education has seen you invest your time and resources in education, knowing full well that when you educate people, you educate a nation.
"You are a man of faith. Your faith has kept you going and kept you strong. I urge you to accept that there is a tide in the affairs of men. You must continue to serve Nigeria well even as a private citizen and a notable leader.
"I pray for a long life and continued good health for Turaki Adamawa, Atiku Abubakar".