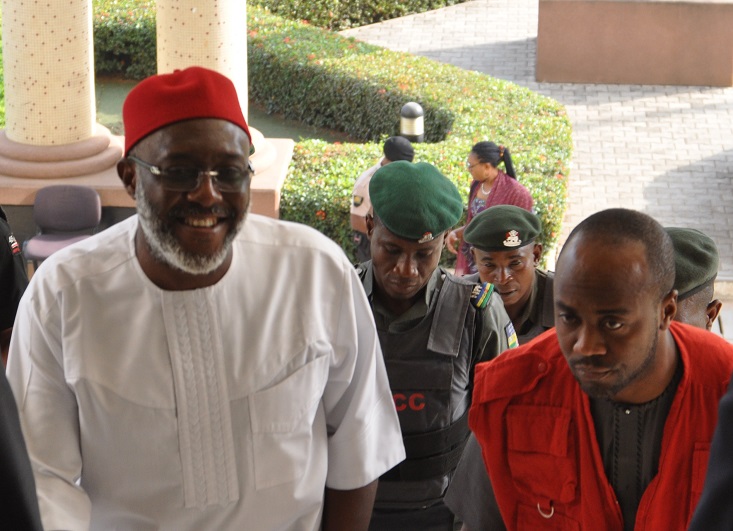 November 25, 2016
Press Statement
Our attention has been drawn to a misleading report in a section of the media suggesting that the Fifth Defence Witness in the case involving our client, Chief Olisa Metuh, told the court that money was paid to media houses or their representatives from the controversial N400 million to launder the image of former President Goodluck Jonathan.
This report is highly embarrassing and does not in anyway reflect the testimony and evidence of the Fifth Defence witness, Mr. Richard Ihediwa in the court.
What the witness told the court was that the sum paid into his account by Chief Metuh, who was National Publicity Secretary of the Peoples Democratic Party (PDP) at the time was for payments for sundry advertorials placed by Chief Metuh in various media houses.
The witness had earlier laid a proper foundation that media advertorials from the PDP are placed and paid for by the National Publicity Secretary, mostly in cash or through bank transfers to the media house through their representatives covering the party.
The witness, who is Special Assistant to our client, stated directly and clearly that all the payments to the media were for advertorials, and that paying through representatives of the media houses was the normal practice in the media industry. He went ahead to present documents including bank tellers to justify the payments. The records of the court are clear in this regard.
Furthermore, when questioned under-cross examination regarding the appearance of names of some journalists in the payment tellers, the witness stated clearly that the payments were for advertorial placed in their respective media houses and showed documents to justify the payments in line with the practice in the media industry.
At no point throughout his testimony did the witness tell the court that any media house or any representative/staff of any media house was paid in whatever form to launder the image of the former President as suggested in the misleading report.
We find this particularly painful for the fact that since the arrest and arraignment of our client, he had never attempted in anyway to drag in any individual and/or organization in connection with his travail.
Finally, while urging reporters covering the court to ensure accurate reportage of events and proceedings, we regret the embarrassment the unfortunate report must have caused the respective media houses or persons mentioned in the said misleading reports
Signed:
Barr. Ben Chuks Nwosu
Counsel to Chief Olisa Metuh