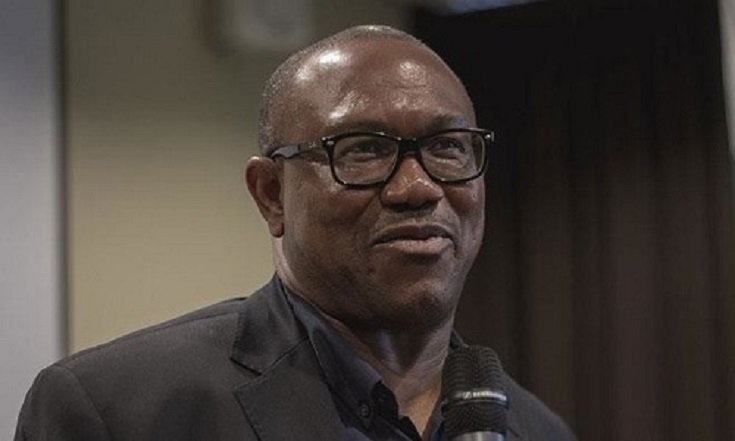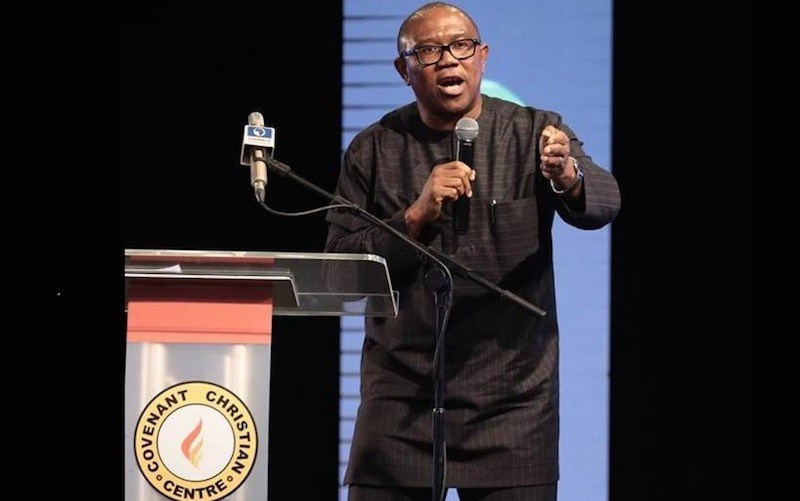 By Kenneth Nwogbo, reporting from Awka
The Opposition Camp in Anambra State short itself in the foot today
when it hurriedly published misleading pictures of former Vice
President Atiku Abubakar's private jet and claimed that Governor
Willie Obiano of Anambra State had chartered it for a trip to Abuja.
Shortly after Atiku's plane touched down at the Akanu Ibiam
International Airport in Enugu today, Valentine Obienyem, the media
aide to former governor Peter Obi was spotted secretly taking pictures
of the former Vice President's jet while his boss was receiving Atiku
and quickly forwarding them to the camp's social media assassin,
Stanley Chira to spread with a false story claiming that Obiano had
hired the aircraft on his vicious Facebook account which he operates
with the name APGA Alaigbo.
The story and photographs of the aircraft quickly generated a furore
from people who felt that it was wrong for a governor to hire a
private jet in the midst of a recessional economy but who had no idea
that the story was totally false and plain malice intended to pitch
Ndi Anambra against their governor.
Many social media users who follow the invidious reports of APGA
Alaigbo have finally discovered the unholy alliance between the
shadowy Awka-Etiti born Stanley Chria who masquerades under that
Facebook handle and Val Obienyem who are heavily funded by former
governor Peter Obi to destabilize the government that he had a hand in
installing in Anambra State in a futile ego trip to prove to Nigerians
that Anambra is his private farm.
Atiku's close aides reported that the former Vice President feels
scandalised by the antics of Obi and his hack writers who have
unscrupulously put his private vessel in needless limelight and
unwanted controversy. The aircraft had brought Alhaji Atiku and Okey
Ezeibe, a prominent Anambra born businessman to Enugu for an onward
journey to Awka where the ceremonies marking the 5th edition of the
annual Nnamdi Azikiwe Lecture was billed to take place.
Governor Obiano who was in the airport when Atiku and his team arrived
was later captured on camera boarding an Airk flight that was delayed
for three hours to Abuja while the private jet that Obienyem and his
gang had misinformed Ndi Anambra that he had chartered was still
parked on the tarmac.
Many people in Awka are shocked at the audacity of Obienyem's growing
menace under the directive of Peter Obi, a Papal Knight who recently
gave a lecture that presented him as the quintessence of virtue in a
country where public officers are usually cast in the mould of enemies
of the people. Many people find it incredulous that Obi could be
working assiduously to bring down a government he installed, deploying
all his resources in the process, deploying his media handlers to tear
down his successor's achievements with misleading stories while
projecting a lamblike image to the people.
They recall that recently the man Obi is bent on bringing down just to
prove that he alone decides what happens in Anambra State had directed
his media team not to respond to attacks from the former governor's
camp anymore and to treat him with the highest respect. That directive
was carried in a press release that was widely circulated on the
social media as well as the print media.
Most political observers in Awka are miffed that despite the
governor's peace overtures which includes a public apology to Mr. Obi,
the former governor has remained implacable, rolling out a huge war
chest to finance an empty ego trip of ensuring that Obiano does not
get a second term in office.
Chike Ofordile, an Awka resident expressed outrage at the corrosive
influence of Obi's team in Anambra State. "Anambra is too big for
Peter Obi to treat like a piece of real estate. If he wants a farm, he
should go to Ayamelum like Coscharis and acquire a land where he can
be Lord of the Manor. Peter Obi cannot continue to trample down on all
of us for ever. He is not the only man who has money in Anambra State.
And if he thinks that he can force us all to abandon Obiano, he must
think again," Ofordile blurted.
Another resident, Amaka Ifeakandu is not happy with Val Obienyem. "Val
Obienyem is the one behind all these misleading reports on Obiano. He
should be ashamed of himself now that the world has seen through his
lies. When they were in power here, Awka looked like a rustic hamlet.
Now, Obiano has turned Awka into a beautiful city and they want to run
him out of office. They are jokers! A thousand useless stories from
Val or APGA whatever cannot make us change our minds and turn against
Obiano," she declared.
Anambra promises to be an interesting scenario as the gubernatorial
race schedule for 2017 draws nearer. Although many pundits argue that
Obiano's achievements are enough to earn him a second term, it remains
to be seem where Peter Obi's ego trip will lead to in the run up to
the election.