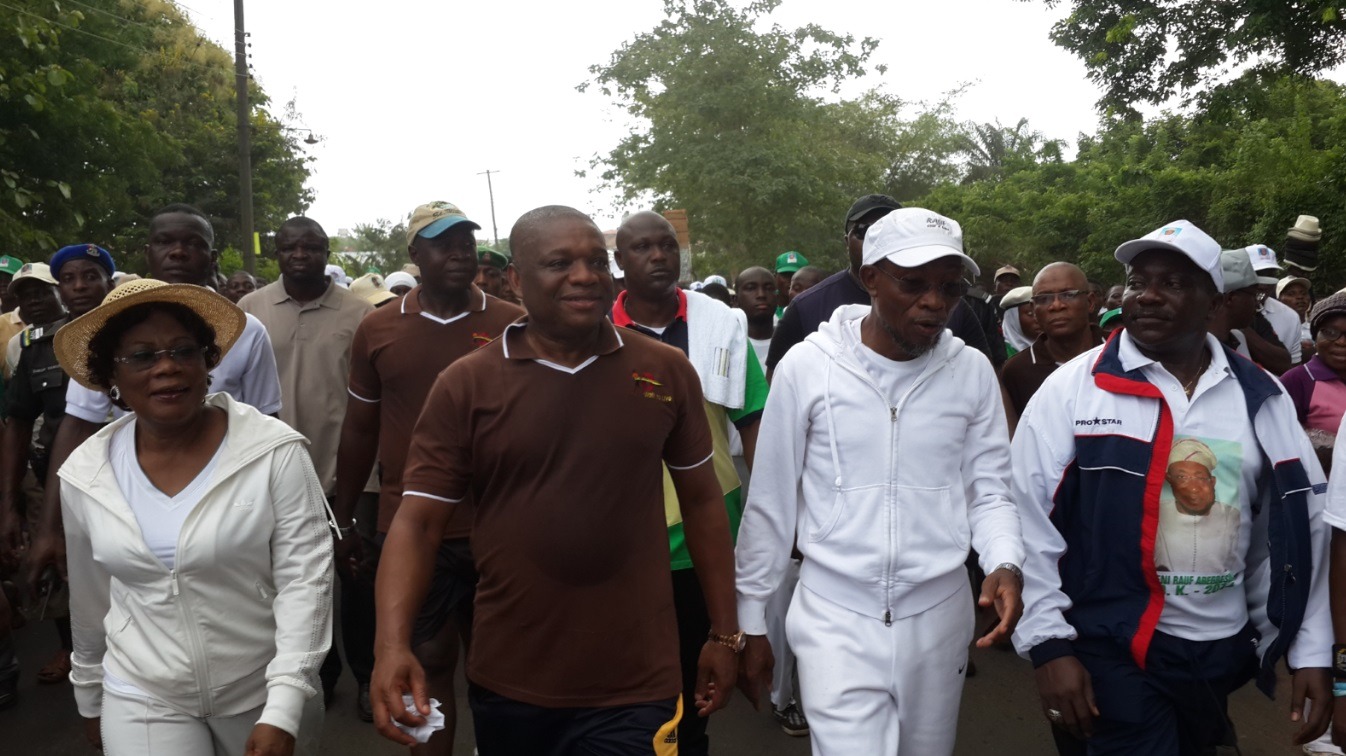 Former governor of Abia state, Chief Orji Uzor Kalu has finally joined the ruling All Progressives Congress (APC), even has he assured that he will work hard with others to deliver Southeast  to the party in 2019 general elections.
Kalu also said that it was time for him to take stock "and it is important to go along family line to be able to rebrand Nigeria very well. I am back to join where my family is."
Speaking on Wednesday at the APC national secretariat in Abuja, the former governor who was received by the leadership of the party led by Chief John Oyegun, said APC has come to stay.
"Nobody can say that APC will not go beyond 2019. Nigerians should change this behavior that every four years when there is Presidential election, people would want to change parties. APC has come to stay. In my opinion, I know that the party has come to stay, but if it is going, I will go with them where ever they are going.
"I am not going to run for any office for now. I am going to be a very good partyman. But if the party find me worthy to do anything, I will do it. Once you are a party man and the party gives you something to do, you will do what they want you to do. Political party is like a social club. I will like to go back to doing my business, but if the party find me worthy to do anything for them I am at their pleasure. That is why I am a member of the party."
Meanwhile, the All Progressives Congress (APC) s assured Nigerians that relations between the country's three arms of government, particularly the Executive and the Legislature is healthy and strong.
In a statement signed by the national chairman of the party yesterday in Abuja said the assurance was in reaction to a statement credited to a faction of the Peoples Democratic Party (PDP) suggesting a rift between the executive and legislature following the Senate's return of the list of non-career ambassadors to the presidency for review.
"The Senate, in the adopted report of its Committee on Foreign Affairs stated on Tuesday that the decision to return the list followed petitions received on the nominations and went ahead to propose that the presidency review the ambassadorial list."