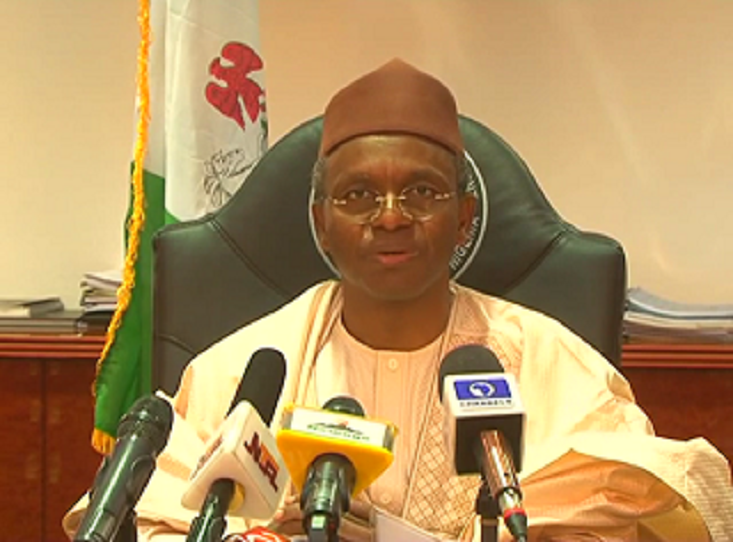 A chieftain of the ruling All Progressives Congress (APC) and the Acting National Publicity Secretary Comrade Timi Frank, has described "as an ingrate and a perpetual betrayal" the incubent governor of Kaduna state, Mallam Narsir El-rufai, even as he called on the President Muhammad Buhari to be wary of the governor.
Frank was reacting to a well reported statement credited to the Kaduna state governor calling the former Vice President Alhaji Atiku Abubakar a corrupt politician.
In a statement signed in Abuja on Wednesday, Timi Frank said Alhaji Atiku remain the most investigated politician in the history of Nigeria politics and he has not be fond wanting in any of the allegations levelled against him.
Frank wondered where governor El-rufai got the gut to challenged the man (Atiku) who brought him to the lime light through an appointment in the Bureau for Public Enterprise (BPE).
Frank said: "El-rufai's latest outburst is not surprising because of his antecedent of betraying all his known benefactors both in politics and in private life.
"It is on record that the likes of former President Olusegun Obasanjo will not be surprised because he has once betrayed Baba. Former President Goodluck Jonathan, who brought out El-rufai from exil can't forget in a hurry how this same man betrayed him. It is a matter of time el-rufai will also betray President Buhari once the president no longer in power.
According to Timi Frank, "the huge task of governance which el-rufai has practically failed woefully in Kaduna supposed to be paramount to him instead of deploying his strongest power against Turaki Adamawa, who is far above the governor in all levels.
"Just two days ago, more than 45 innocent citizens of Kaduna lost their lives immediately el-rufai launched a bill board in Southern Kaduna apologising for his maladministration."
While calling on Nigerians to disregard whatever the governor might have said about the former vice President, Frank also called on Governors forum and the leadership of APC to call Mallam el-rufai to order.
"Even if El-rufai does not respect Atiku as a person he should respect the institution and the position the former Vice President held in this country."
Frank also cautioned the governor not to drag President Buhari into whatever controversy he has with the former vice President, saying "Atiku has supported the president and he will continue to support him to drive the change mantra of APC."
The APC spokesman also called on Atiku Abubakar  not to join issue with the governor considering the wide margin of different between them.
Frank, however, asked governor el-rufai to immediate tender an apology to Turaki Adamawa, saying the former Vice President has contributed immensely to sustain democracy in Nigeria "and he remain one of the highest private employers of labour in the country.