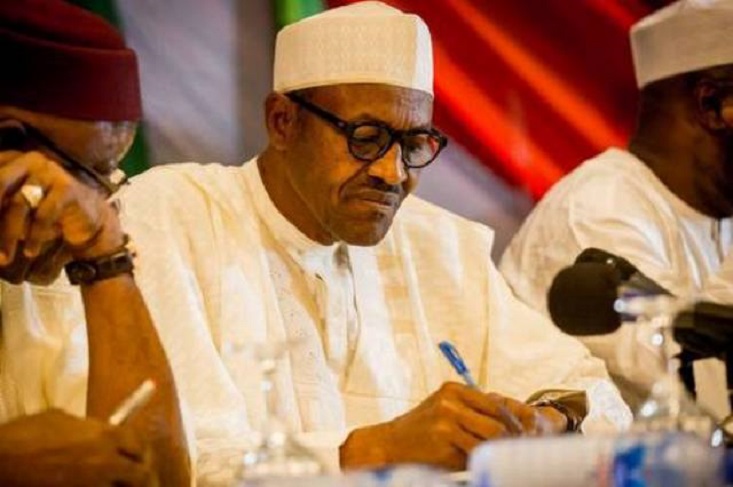 Living in Ogoniland has become a nightmare for those who understand that Ogoni is gasping for survival. This week, the experience from visits to five Ogoni communities – Bori, Yeghe, Kpean, Biara and Boue are excruciating, chilly as the final verdict is that  death is on the prowl. in Ogoniland.
In Bori, an encounter with a casket dealer. Sor Orbe reveal how business has gradually become very lucrative. His sales has more than doubled over the last 6 months. Obviously, it reflects more burials in Ogoniland. Despite the huge sales and accompanying profits, Orbe pained by this trend, he knows that his revenue is a reflection of the poor conditions of the people and an increased death rate. He says "this should not be so. People are dying too much"
In Yeghe, only those who do not have conscience will walk away without tears at the sufferings of innocent little children and women who have resorted to prayers to save their community. The rate of cancer related deaths that has been unreported in this very poor community is alarming. The situation in Yeghe had been worsened by the military raids on the community since February this year. Women, children are malnourished and the women who are predominantly farmers are afraid to get into the farms for fear of being raped by Nigerian soldiers looking for one Solomon Ndigbara.
On 13th September, Alice Naanee Diginee, 77, died in Yeghe from shock. During one of the raids, she was returning from her farm and slumped out of fear from the terrifying sound of gunshots. After months of battling with shock, she eventually gave up in September 2016.
One Werelo W (full name withheld), about 60 years old native of Yeghe is at the verge of death. She is currently battling with Cancer and may not see the end of December 2016. The doctors have recommended her transfer to the cancer center in Ibadan, Western Nigeria but she and her family cannot afford the bills.
Several young people were found to be on heart related medication. One Lesin (full name withheld), another native of Yeghe, aged 21 came to seek help to buy her medication. Lots of young people in Yeghe suffer from heart conditions created by fear from a possible military raid on their community.
In Kpean, the large number of widows will shock you. Why Ogoni men die so young is inexplicable but certainly cannot be unconnected from the poor health conditions in which they live and the absence of medical facilities and personnel to provide the needed help.
Kpean is an oil producing community and as you will find with many others, Bodo, K-Dere, Boue, Bomu, Goi and so on, the creeks and source of seafood like crabs, Tilapia and shrimps which had been part the the community's staples are all polluted and can no longer support healthy living. Oil spills of over 40years have destroyed them all.
Hunger hits the residents in Kpean. One Kua Nwi-Werelo sat outside her home in shredded cloths. Kua reports that food was now a problem as the farm yield have become so depreciated and can no longer support her family of four.
In Biara, Bori and Boue, the story of poverty, sickness and death are just the same. At the General Hospital in Bori, the hospital management had decided to evacuate the corpses into a mass grave to pave way for new ones. Mortuaries in Ogoniland have become full and their is actually need for more to be established.
At Nyoungrong, a boundary community with the neighboring Andonis is a private mortuary. Prices have gone up for the limited spaces available and the boom could be glaring every Friday and Saturday, the traditional days for burial in Ogoniland.
The health crises in Ogoniland underscores the need to immediately commence the process to clean Ogoniland. Delays in appointing a project manager and attempts by politicians to jettison competence and experience in favour of political party considerations cannot be accepted by the Ogoni people. The lives and future of Ogonis cannot be traded by politicians whose glaring performance outcomes as leaders in our country have been corruption, looting and failures that have now left us with a dying environment, poor health facilities and a severely dysfunctional society. The future of Ogoni cannot be decided by people of this class. Ogoni needs a non-partisan expert to manage the cleanup project and should be ready to peacefully resist any unqualified imposition outside these expectations.
The lessons of what has happened to the Ogonis only sends painful chills down the spine. The story of what is happening in Ogoni reflect what Nigeria has got to offer those who choose not to take up arms, those who choose the non-violent means and do not opt for pipeline vandalism. While the Nigerian government will so cursorily negotiate with those who blow up the pipelines and take up arms against the state, the Ogonis are allowed to die for choosing the non-violent means.
But we won't jettison non-violence to attract any favour from the government. To opt for violent agitation will be death for our people. We will intensify our resistance against the government and Shell. We must get our voices heard all over. We will be out there peacefully to register our displeasure against this genocide for if we don't, death will be inevitable.
In the midst of these terrible conditions, the Nigerian army worsens the situation with raids claiming to be looking for one Solomon Ndigbara. The faces of half-dead walking corpses called humans who traverse Ogoniland are not enough to attract the sympathy of these soldiers.
It is good that an investigation by federal lawmakers find significant incoherence in the narratives of the army and Police over the raids in Yeghe. Comparing notes with the accounts provided by the army authorities, government representatives and the leading political parties in February reveal serious distortions and give credence to the allegation that the raids on Yeghe could be truly motivated politically especially as it began shortly before the re-run elections earlier scheduled for May 2016. The glaring inconsistencies regarding the aids on Ogoniland can put the integrity of our armed forces to question.
Nigeria must do something about Ogoni now, not just to protect her but to restore and respect her rights as a distinct ethnic nationality within the Nigerian nation-state. Death from Cancer is almost certain for all residents if nothing is done about the quality of water, health facilities and the full restoration of the Ogoni environment.
The situation in Ogoni is an emergency. This is the time to act to save those we can save. Ogoni is almost dead and we must all stand out now and save her from the strangulating oppression of Nigeria's leadership inaction and unjust system.
THE TIME TO CLEANUP OGONI IS NOW!!!
–
Fegalo Nsuke is the Publicity Secretary of The Movement for the Survival of the Ogoni People(MOSOP)