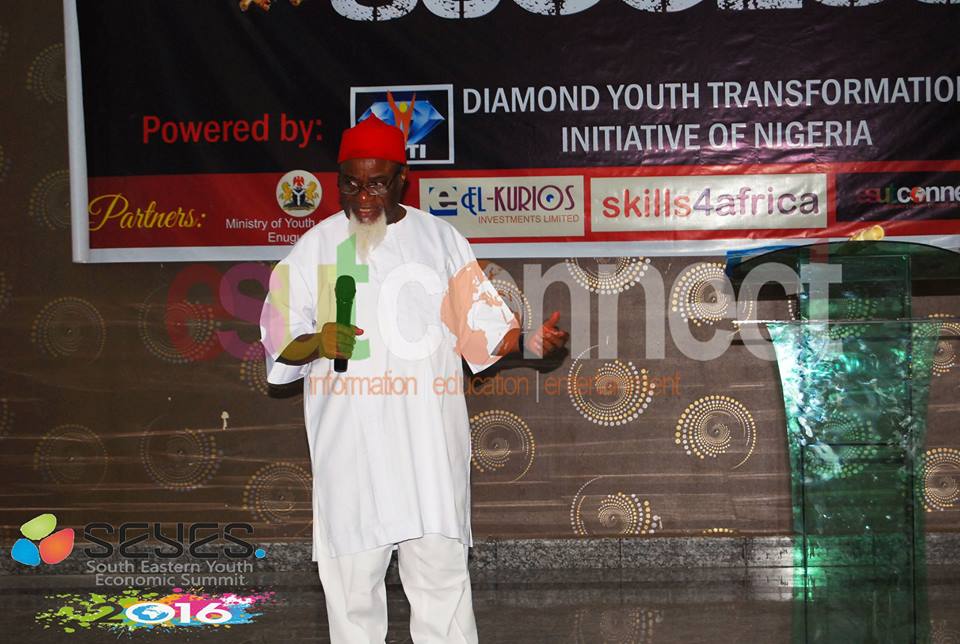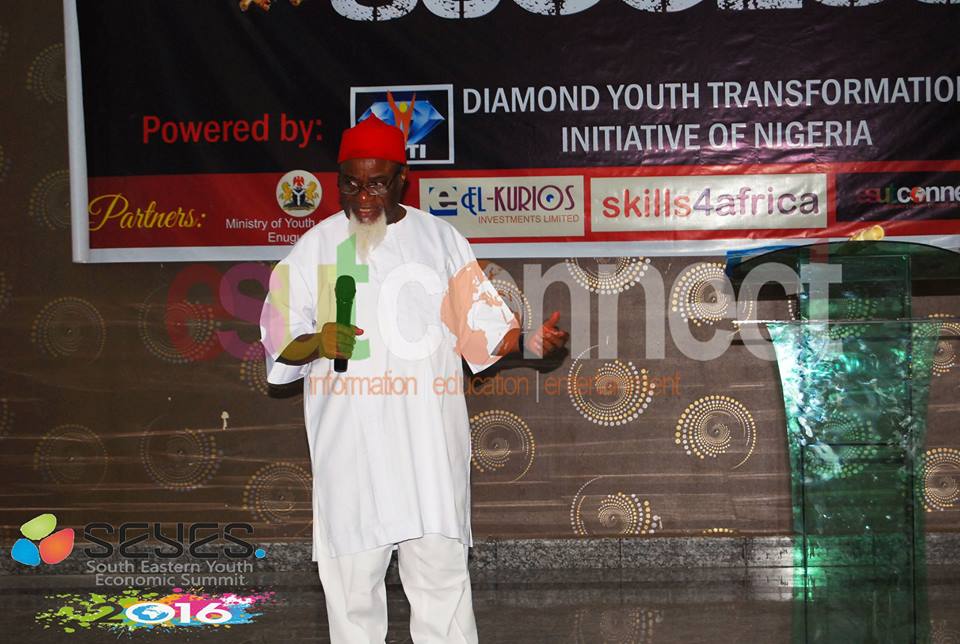 —as Igbo Israeli Summit Ends in  fanfares
The failed Major Nzeogwu led coup was meant to install Chief Obafemi Awolowo as Prime Minister of Nigeria.
This was stated by a core progressive and former governor of Anambra State, Dr Chukwuemeka Ezeife at the second day of the Igbo-Israeli Economic Summit titled South East Youth Economic Summit 2016 (SEYES 2016) which ended in Enugu yesterday. Dr Ezeife while clarifying further stated that the Nzeogwu coup of 1966 was never an Igbo coup.
According to Ezeife "it is not true that Igbos plotted the 1966 coup. The coup was planned by some elements within the military disenchanted with the drift of Nigeria who felt that Awolowo was in the best position to move Nigeria forward. The problem was that the execution of the coup got awry at some axis and everybody now claimed it was Igbo coup"

He stated further that "the coup failed and General Ironsi carved
provinces in Nigeria to help each group govern themselves better. They said that he was running a unitary system and killed him, yet Nigeria s practicing the same system for which Ironsi died"
Dr Ezeife while responding to question on the issue of menace of Fulani herdsmen said that the there is no need for grazing reserve even in the north. He stated that there are different ranching methods that will ensure, just like the green house, that some grass could be grown within the same ranch using high tech mechanisms and used to feed the cattle without disturbing anybody.
Rev Dr Obinna Akukwe, Director General of Igbo Mandate Congress, IMC, in his second day overview of the programme remarked that Igbos should stop complaining about what people did to them and concentrate on how they can open up the economic space of the zone through learning different skills relevant in the global world markets which the Israelis are willing to assist. He also reminded the audience on how Dr Ezeife stood for Igbo interests when Boko Harm was harassing Ndigbo in the north. According to Rev Akukwe " when Boko Haram was terrorizing Sabon Gari area of Kano, and killing Igbos at random, Dr Ezeife was the link between myself, Barrister Okplaukwu and
Chief Tobias Idiga , putting pressures in certain quarters, until the terrorists left Igbos in Kano alone".
Rev Akukwe stated that "when the position of Senate Presidency was denied Ndigbo after massively voting for Jonathan in 2011, I led groups of protesters to Ezeife's house and he was forced to urgently leave for Aso Villa that very day to register our displeasure with President Jonathan, and by the night of that day, the President decided to placate Ndigbo with the post of Secretary to the Government of the Federation and Okwadike came back to give us situation report"
Former Minister of Power, Prof Chinedu Nebo reiterated again that the youth of the South East can achieve greatness economically if they are willing to learn. According to Prof Nebo " It is what you believe that you are that you actually become. Our youth should learn to survive with or without government patronage. They should learn skills that will make them relevant in every occasion. The Israelis who are her today are giving us ample opportunity to do just that" Prof Nebo believes that whatever happens in Israel economically can be replicated in Nigeria if the people are willing to learn.
Dr Kaspi Yoram told the audience that the second day of the event coincided with the commemorative day of the famous Six Day War which took place in June 6th, 1967. Explaining the circumstances of the war Yaspi said that "it took the Israelis only six days to win that war. This was because God was with us and secondly we didn't have a choice." Dr Yaspi expressed willingness of Israeli investors to come to the South East and establish the best medical diagnostic centre in Africa that will help in early detection of medical issues.
Dvora Anat Perl spoke on how the people of South East Nigeria can develop their rural areas using simple models which have been tried worldwide. He expressed the readiness of Israeli investors to partner with the South East on rural development.
Architect Emeka Okoye, a pastor and New York based leading real estate consultant spoke on wealth creation and how the South East can leverage on numerous opportunities to industrialize the zone. According to Arch Okoye "we should stop talking of marginalization by Hausa Fulani and start investing. Stop whining, competition does not know your calling. We can create economic power in the South East" He also stated that "we need to be righteous in our dealings because righteousness exalts a nation. And kick starts economic progress"
Bishop Dr Obi Onubogu, former President of Pentecostal Fellowship told the participants not to lose this opportunity that brought the Israelis to the South East. He led the session in prayer and worship for the progress of the South East.
Rabbi Gavriel Ogugua of Redeemed Israel Tabernacle based in Florida, US, advised Igbos to realize their identity with Israel. While Rev Bon Aneke prayed for the progress of the Igbo race. The well attended event has the youth, investors, business leaders and government officials in attendance. Ambassador Uchechukwu Ekpere Paul thanked the participants on the behalf of Diamond Youth Transformation initiative.