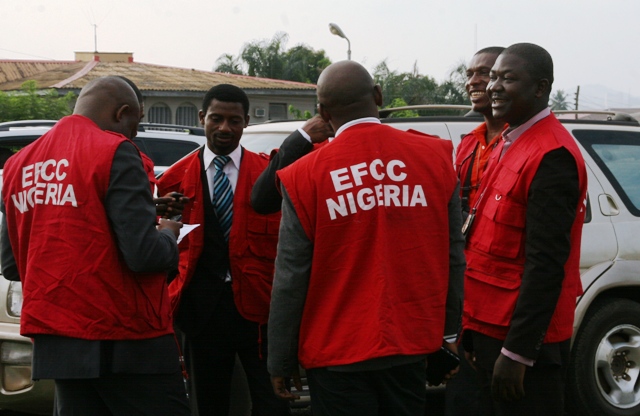 The attention of the Economic and Financial Crimes Commission, EFCC has been drawn to

 

a report entitled, 'N3b Found In FAAN MD's Bank Accounts Sparks Discontent Over His Clearance By EFCC And Shabby Running Of The Agency', which appeared in the online news portal, Saharareporters, on

Monday October 3, 2016

 

with claims that

 

the Managing Director of the Federal Airports Authority of Nigeria (FAAN), Mr. Saleh Dunoma was cleared of corruption allegations by the Commission after paying bribe to unnamed officials of the EFCC and the Ministry of Transport.
The EFCC is scandalized by this report which is capable of raising doubts in the mind of the public regarding the integrity of the agency. As an agency that has zero tolerance for corruption, the Commission views with seriousness issues of integrity and has repeatedly asked those with evidence of corruption among the ranks of its officers to come forward, which in this case should have included the names of the officers allegedly involved, and the time and place where they collected the alleged gratification. But there was no such evidence in the report which to all intent and purposes appears contrived..
For the avoidance of doubt, the EFCC wishes to state that at no time did it issue any clearance to any managing director of FAAN, which makes the story specious,
The Commission urges the media to be a little circumspect in their reportage.

3rd October, 2016