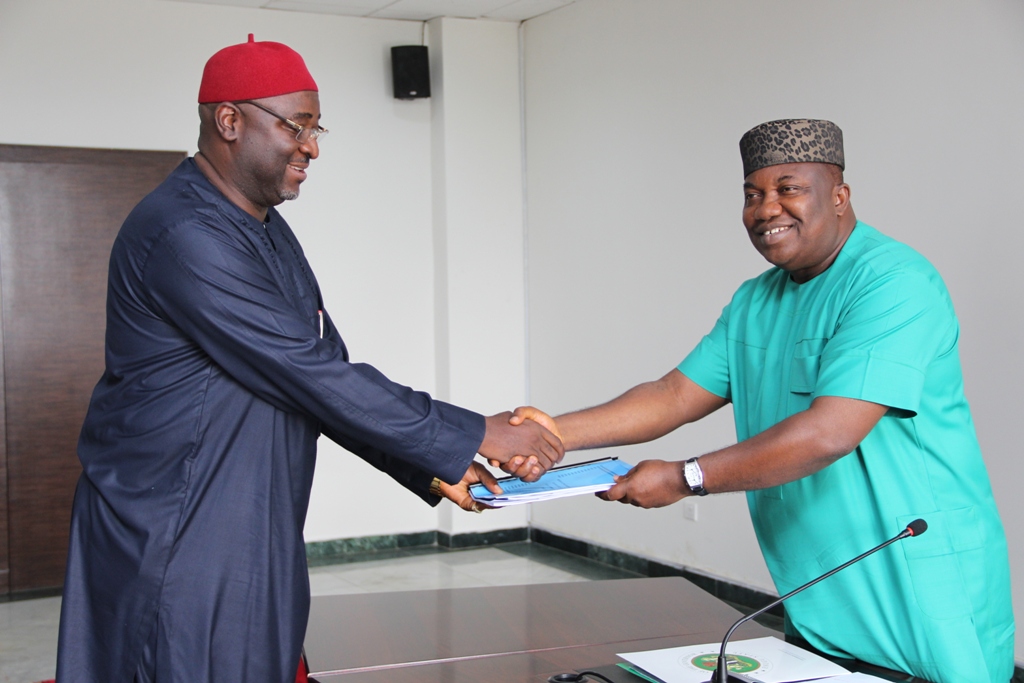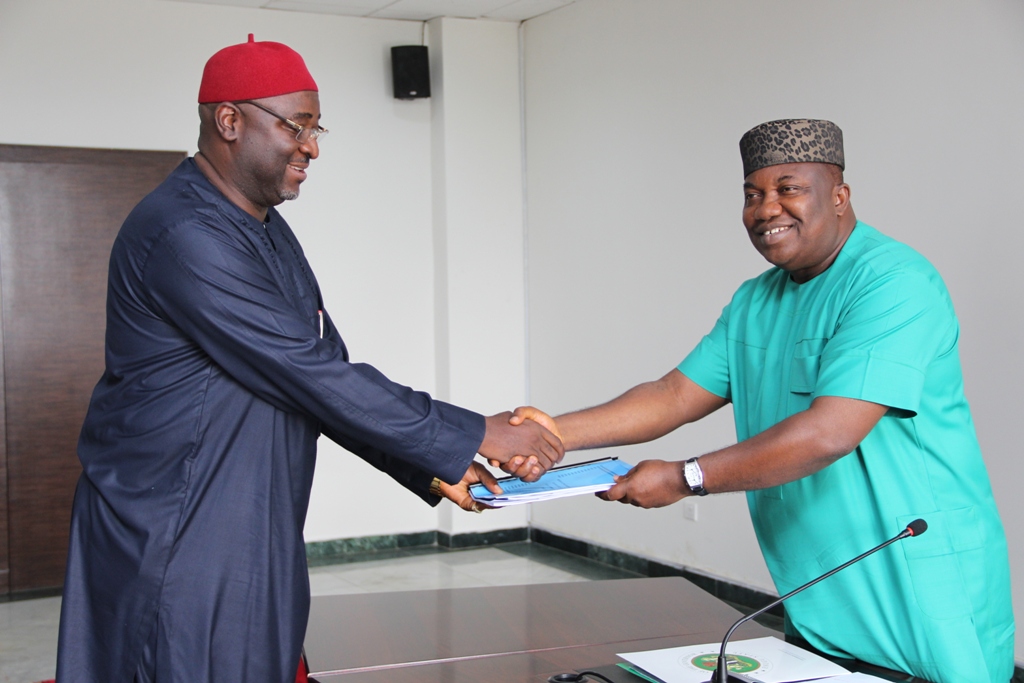 A panel set up by Enugu State government to conduct staff audit biometric capturing exercise in the seventeen (17) local government councils in the state has discovered a total of 3,916 ghost workers in the system.
Presenting the report to the governor Wednesday, the chairman of the panel and the Speaker, Enugu State House of Assembly, Rt. Hon. Edward Ubosi also disclosed that a total of N161, 494, 570 only, found to be the difference in the wage bill after the exercise, has been saved.
Giving a breakdown of the figures, Ubosi said; "from the above, the sum of N64, 882, 033 and N96, 612, 337.20) from local government staff gross salaries and teacher salaries respectively should be regarded as monthly savings."
Governor Ugwuanyi who received the report commended the audit panel for a job well done saying it will go a long way in helping the state government in the on-going efforts to track down ghost workers in the state public service.
The committee made a total of 26 recommendations for consideration by the government among which is the removal of all those staff in the
system found out to have falsified their ages those incapacitated by ill-health, those employed contrary to the rule of civil service and those found to be impersonators in the system.
It also recommended that more teachers be engaged in the primary schools in the state.
The committee also suggested general posting of local government staff after the biometric capturing exercise to re-engineer more discipline in the system.