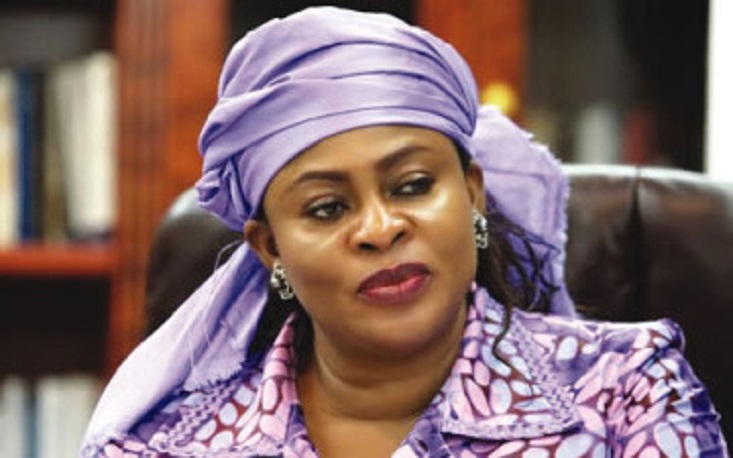 The advert of social media networks in early 1990s brought radicalism into journalism as a profession. This was made possible by high rate of internet users that joined social media networks within a decade. There is no doubt that social media platforms have not only helped in information dissemination across the globe but also increased consciousness of the general populace as regards to developments around them. Social media revolution also brought with it what I will crave your indulgence, to refer to as media extremism cum rascality.
One of the off-springs of internet revolutions is the birth of online media. Since the emergence of this social media-driven journalism, the media world has never been the same again. With the massive availability of internet-accessed configured phones, online blogging cum social media networks, have gone a long way in providing billions of bytes of information to a lot of people who ordinarily wouldn't have had access to such torrents of information at the speed of light and at comfort of their mobile phones and computer apps.
With all the merits and demerits of social media news platforms which are too enormous to mention for want of space, of much concern to me, is the recent activities of online news medium called Saharareporters.com and its insufferable propagandistic tendencies. Though, this New York-based whistle blowing website has helped in the fight against corruption in Nigeria by exposing acts and persons allegedly associated with corruption in the past. But its recent publications calls for concern especially to discerning Nigerians, who understands the limit of freedom of information as regards to rights of fair hearing and news reportage to individuals or accused persons.
Distinguished Senator Stella Oduah has been at the receiving end of the excesses and unprofessional conducts of Sahareporters.com. Since her days as Aviation Minister, Saharareporters has been the major propaganda tool deployed by disgruntled elements,who felt that Princess Oduah's unparalleled reforms in aviation sector pulled the rug off their legs. The ignoble role played by Saharareporters.com in blackmailing Sen. Stella Oduah out of office as Aviation Minister, using yet-to-be substantiated bullet-proof cars "scandal" is still fresh in the minds of Nigerians.
Of very worrisome in all these, is the sustenance of this media blackmailagainst this woman even after leaving office as Aviation Minister few years ago. It is an irrefutable assertion that those accusing her of corruption are yet to prove it in the court of competent jurisdiction. Sen. Oduah's offence in the eyes of publishers of Saharareporters.com is her gender and tribe of origin. No month will pass without Saharareporters.com not running one propagandist story on Senator Stella Oduah, just to massage the bloated ego of its paymasters.
In the comical parlance, it is said that Omoyele Sowore—the founder of Saharareporters.com has unofficially changed the name of his online newspaper to 'Oduahreporters.com', even without official authorization from Sen. (Princess) Stella Oduah, because no other news captivates Saharareporters.com and entertains its gullible followers, if it does not end with Sen. Oduah's name. Nigerians who regularly visits the site have become so used to reading cook and bull stories scripted with Oduah's name, as the principal actress, to the extent that they would shudder in disbelief of disappointment, anytime this woman's name is conspicuously missing in propagandist stories published by the online media.
There is no justification of jaundiced journalism and media tyranny of Saharareporters.com targeted against this woman—who has proven herself both in private and public service, other than gross abuse of peoples fundamental human rights of unbiased and balanced reportage. In the last few weeks alone, 'Oduahreporters.com' cloaked as Saharareporters.com has churn out mindboggling and incomprehensible innuendoes and conjectures published as 'breaking news' via following deceptive headlines: "How Oduah looted Aviation Sector Dry", "EFCC Traces N2.5 billion to Oduah's Housemaid account", "How Oduah acquired $13million dollars Vessel before being sacked as Aviation Minister", "Oduah's Dirty Deals Exposed", "Oduah Caught Fighting with her Domestic Aides Over Washing of Plates" and so many other sensational headlines just to misinform the suspecting public and paint Sen. Stella Oduah in bad light.
Ironically, any discerning mind that goes beyond the propagandist headlines to read half-baked lies packaged as details, will always discover the shallowness and unsubstantiated allusions of Saharareporters's stories on Sen. Oduah, cropped up to continue the "Operation Rubbish Oduah" media campaign. For example, the most recent publication that Sen. Stella Oduah bought $13m vessel before being sacked in 2014, is a blatant lie from the pit of falsehood. Princess Oduah' company—Sea Petroleum LTD, was amongst the first indigenous oil and gas organization to own vessels in 1996. Where did Saharareporters.com get its information that she acquired $13m vessel in 2014 before being resigning from her appointment?
If Saharareporters' fixation on Sen. Oduah is not qualified to be defined as media rascality and erosion of age-long ethics and values of journalism, I wonder what else will. Only aperson, whose thinking faculty has been infected by the Saharareporters-administered propaganda, would lend an iota of credence to fallacies and tales of moonlight emanating from Saharareporters as regards to the former Aviation Minister.
It's very glaring, that aborted move by the Senate to initiate anti-social media bill was conceptualized, to curtail growing excesses of Saharareporters.com. As much as I remain an ardent advocate of whistleblowing and free press in respect to anti-corruption fight, there should be a line between freedom of information and individual's right of protection against blackmails and libellous stories, aimed at destroying their hard-earned reputation. Someone cannot hide in safe haven of New York and be feeding Nigerians with falsehood as regards their leaders.
I will state without fear of contradiction that, Omoyele Sowore-led Saharareporters.com based in New York, cannot engage United States Senators or citizens in this type of uncensored, un-edited and unbalanced reportage, without being over-burdened with libellous litigations, that may end up not only bankrupting him but earning him a jail term (if found guilty). We as a people, cannot be portraying our country men and women in wrong side of prism, and still expect other nations to respect us as an independent entity. It is the job of anti-graft agencies like EFCC and ICPC to fight corruption within the ambit of rule of law, not chauvinist propagandists masquerading as whistle-blowers.
Joseph Edeh wrote in from Abuja.