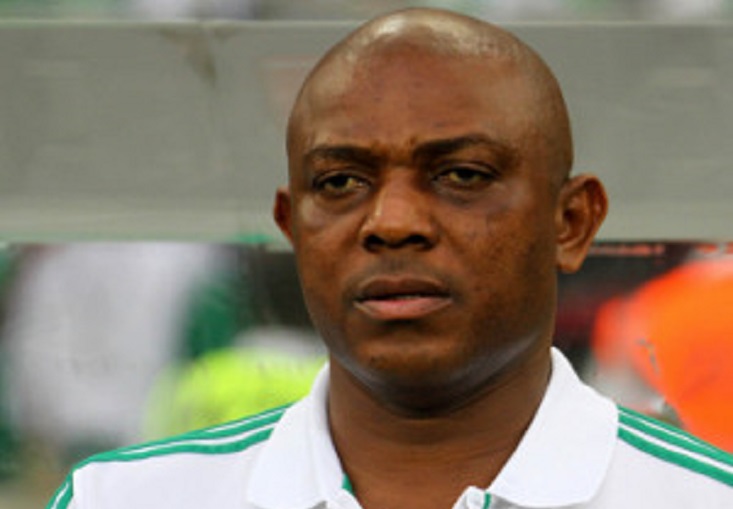 Information available to 247ureports.com from sources close to the family indicate that the sudden death of the coach of the Super Eagles on Wednesday was likely attributed to his chronic heart condition. According to the information, Stephen Keshi may have died from Sudden Cardiac Death [SCD].
Stephen Keshi had been silently battling a serious heart condition at a local heart clinic in Abuja over the years – and particularly during coaching career with the Eagles. He had kept the condition secret away from the football community. It was a tightly guarded secret.
It is believed that the recent loss of his wife after 33years of marriage in December 2015 may have helped trigger the worsening of the already bad cardiac situation.
Keshi was aged 54.
–
Keshi became coach of the Nigerian National Team in 2011. He led Nigeria to qualification for the 2013 Africa Cup of Nations, which they went on to win, defeating Burkina Faso 1–0 in the final. The following day Keshi handed in his resignation, only to reverse his decision the day after. Keshi led Nigeria to the 2013 Confederations Cup, defeated Tahiti 6–1, and lost 1–2 to Uruguay in the second game, and also lost 0–3 to World Cup winners, Spain in their final group game.
On 16 November 2013, Keshi's Nigeria secured qualification to the 2014 World Cup by beating Ethiopia 4–1 on aggregate in a play-off.
On 18 November 2013, Stephen keshi set a record in African football by being the first African coach to successfully qualify two African nations (Nigeria and Togo) to the World Cup Finals. He also helped Nigeria become the first country to achieve an African Cup of Nations trophy and World Cup qualification, both in 2013.
In July 2015, following Nigeria's exit from the World Cup, Keshi's contract with the Nigerian Football Federation expired and was not renewed.