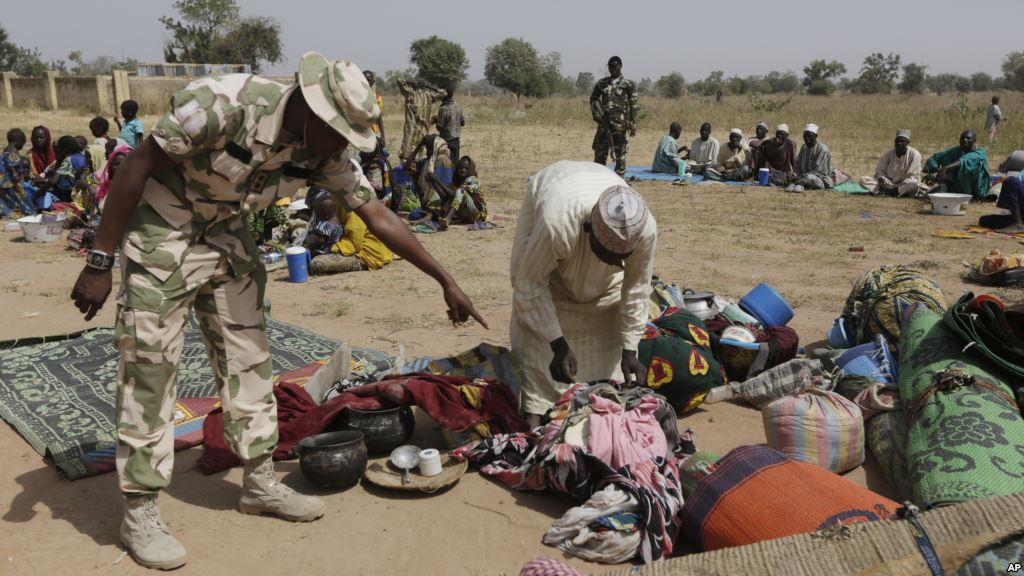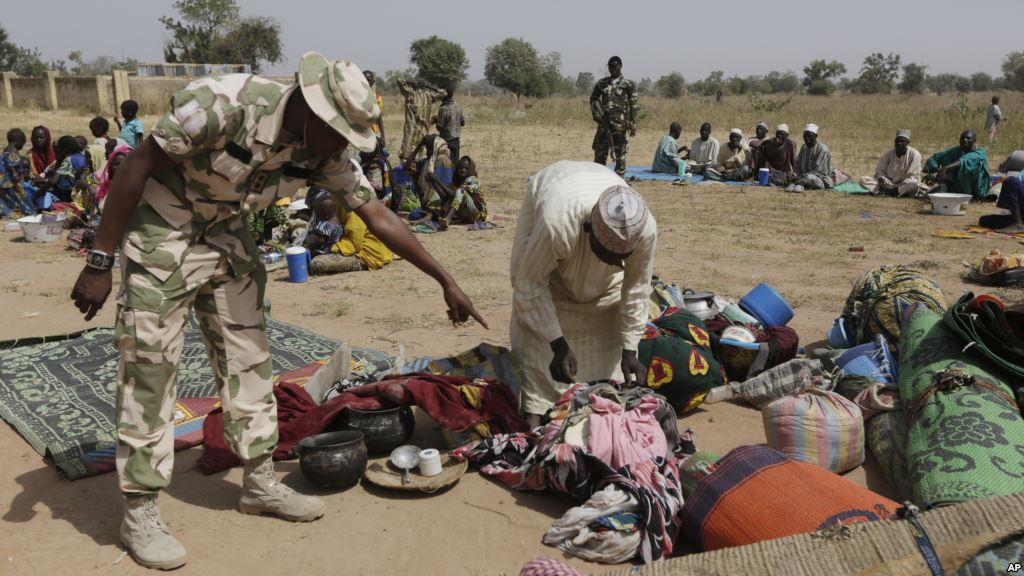 16th May, 2016.
A World Press Conference Addressed By The International Human Right Watch On The 13th Of May, 2016.
Gentlemen and women  of the forth realm, our attention has once again been drawn to a warning and threat issued by the Nigerian Defence Headquarters, it reads,  "The Defence Headquarters (DHQ) hereby warns that it will not condone any unwholesome acts that are capable of causing breaking down of law and order in any part of the country", this was the exert words of Brigadier General Abubakar Rabe who is the director, defence information.
Sadly, this warning is coming at the wake of time after the army has murdered over 450 defenseless Shiits Muslims for reasons of a minor unresolved misunderstanding between the Chief of Army Staff and the worshippers in Zaria , Kaduna State (December, 2015) and buried them in a shallow grave while still holding the leader of the group El Zak Zakky under a worse deplorable condition ever known in humanity. These gruesome murder was masterminded under the direct order of the Chief of Army Staff, Lt General Tukur Yusuf Buratai who is widely known for his brutality.
Several instances of soldiers fighting and beating up civilians is a common feature on Nigerian streets. An indication that Nigeria has returned to yet another Military dictatorship. An average soldier sees himself as a potential Head of State and a General while his perception against every civilian is a lazy, weak person who cannot defend him/her self. The fall out of this is consequent of the inability of the Military to instill discipline on their subordinates and a bad example seen from the manner General Buratai and other Generals violate democratic tenets and principles.
Again, General Tukur Buratai is known to have ordered several killings during the Rivers State Re run elections including the direct shooting of a pregnant woman in Tai Eleme Local Government Area.
Reports from some International and domestic election Observers who observed the Rivers re run elections has clearly indicted General Buratai who has ordered and masterminded several genocide in Zaria, Rivers State, etc. These reports are in the National Human Right Commission.
A formal suit is to be filed at the International Criminal Court at the Hague for Human Right violations and Genocide against some Military Generals in Nigeria who are culpable for crimes against humanity.
Major offences of General Buratai for which he would soon be arraigned at the International Criminal Court at the Hague include:
Ordering and masterminding the genocide of over 450 defenseless Shiit Muslims in Zaria, Kaduna State.
Ordering the several killings during the Rivers State Rerun elections following his indictment by International and Local Election Observers.           These killing includes the murder of a pregnant woman in tai Eleme and the     shooting of a National Youth Corp member serving as a presiding officer who refused to corporate on election rigging with his men.
Truncating and undue interference in the processes of Rivers Rerun Elections.
It is in the International purview that Nigeria as a nation is drifting from Totalitarianism to Fascism, which is the worse form of dictatorship.
For the defence HQs to have issued this violent warning is a proof that the Armed Forces do not really know where to draw the line on their fundamental duty as Military.
May we remind the Chief of Defence Staff, General Abayomi  Gabriel Olonishakin, that this pure democracy, and as such, the role of the military is restricted to protecting the nation territorial boundaries against any external aggression. Matters bothering on internal security must be left for the Police. Nigeria is not in a Military Junta. Cyber offences or crimes are no businesses of the Military.
And for the Military to have issued such warnings and threats on law abiding Nigerians is a violation on the rights of the Nigerian Citizens.
Human Right Activist, Mr. Femi Falana has also added his voice on these consistent violations which is gradually drifting to a malignant situation. He posits that the Military must be called to order otherwise this constant violations would gradually become a normal occurrence in the Nigerian democracy.
By this medium, we demand
That the chief of Defence Staff, General AbayomiGabriel Olonishakin, on behalf of the Armed Forces, render an unreserved apology to Nigerians with immediate effect.
That henceforth, the Military should desist from pure civil matters.
That the Armed Forces should adhere very strictly to the provisions of the constitution of the Federal republic of Nigeria.
That the Defence Headquarters should desist from all Civil matters in line with professionalism and rule of engagement.
Again, that our finding would be communicated to the National Human Rights Commission for prompt action.
We declare our determination to ensuring a sustainable democratic principles in Nigeria.
THANK YOU.
SIGNED:
ABUBAKAR YUSUF
AFRICAN CORDINATOR.