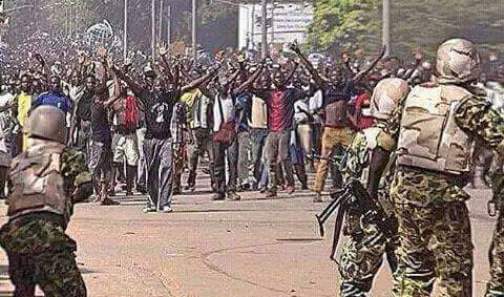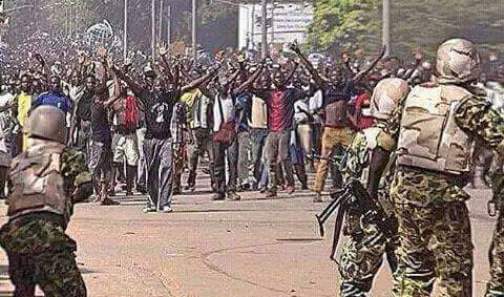 The Police in Aba, Abia state have foiled a protest march by the Movement for the Actualization of Sovereign States of Biafra, MASSOB and the Indigenous People of Biafra, IPOB, to mark the Biafra Day in the city.
The protesters took off from the National High School, Aba where they usually gather before marching to other areas of the city. Another group who had attempted to converge at the Christ the King Cathedral left the area as soon as they sighted a convoy of policemen.
The two groups later took to the streets marching along Asa road, chanting pro Biafra songs as they grew in number. At the Asa road/ Milverton junction, the protesters were confronted by teams of policemen in full battle gear who fired tear gas and shots in the air.
Buoyed by the military checkpoint at the junction, the police erected a barricade and ensure that the protesters were dispersed at that point before they spread to other parts of the city.
However, the protest was a marked departure from past ones as commercial activities were ongoing while motorists were not molested.
247ureports.com gathered that the leaders of MASSOB and IPOB on May 29 left Aba for Onitsha where they said a mother of all protest was ongoing. Some of the dispersed protesters were seen boarding buses to Onitsha.
A cross section of protesters who spoke to 247ureports.com, said despite the action of the police, the protest march which was being held to mark the anniversary of Biafra independence was successful in Aba as they had achieved their plan before the police dispersed them.